Living on the Road
with Jim and Gayle
March, 2017
BASEBALL!!
Friends, Janet and Mike, invited us to go with their group to baseball spring training in Goodyear, Arizona. What fun! Neither Jim nor I have been to a baseball game nor do we follow baseball. To be honest, I expected to enjoy it but expected Jim to leave after the third inning of the first game. Wrong! We both loved it and enjoyed every minute of the four games we went to. It didn't hurt that John got us great seats for all of the games.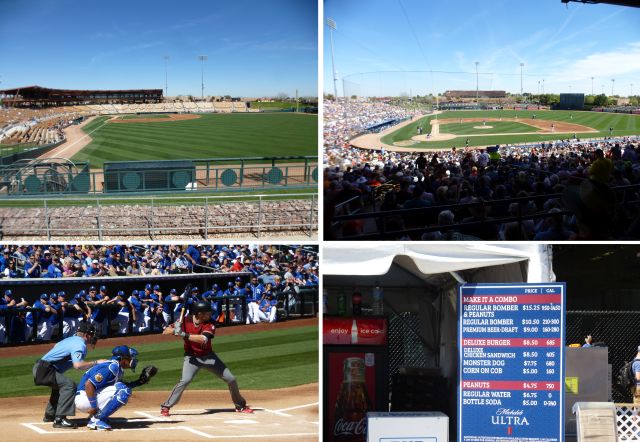 The group -- Mike, Janet, Carol, Mike, Gayle, Jim, Sharon, and John -- all great people!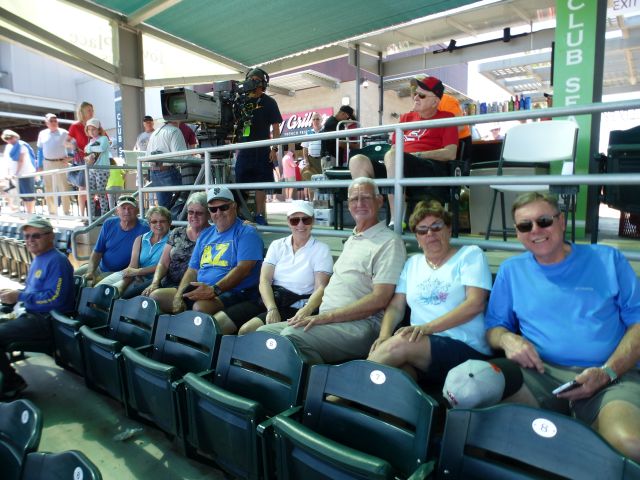 We hosted a successful block party.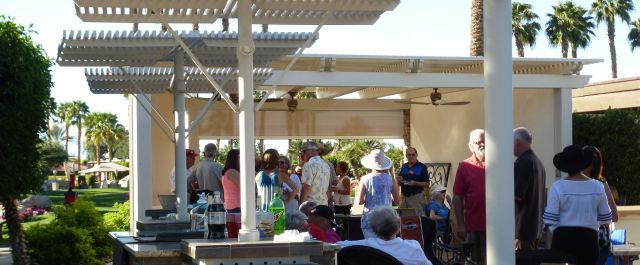 Jim is now a "Director at Large" for our Home Owners Association in Indio. March was his first meeting. He was elected for a two year term.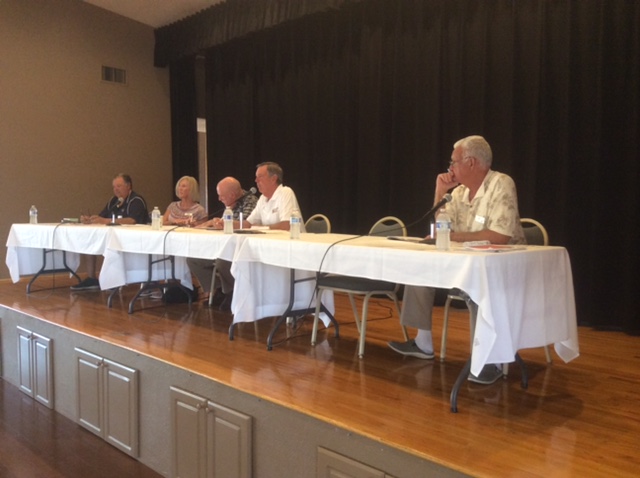 We have a "new" golf cart. Cosmetically, the cart is awesome. Unfortunately, it has a lot of issues -- dead batteries, no brakes, bad speed controller, and the manufacturer is out of business so parts are hard to find and nobody works on them. However, Jim is making good progress fixing things and is hopeful he can get it all fixed. It is more complicated than a regular golf cart because it is street legal which means it has much more complex systems. A challenge, for sure.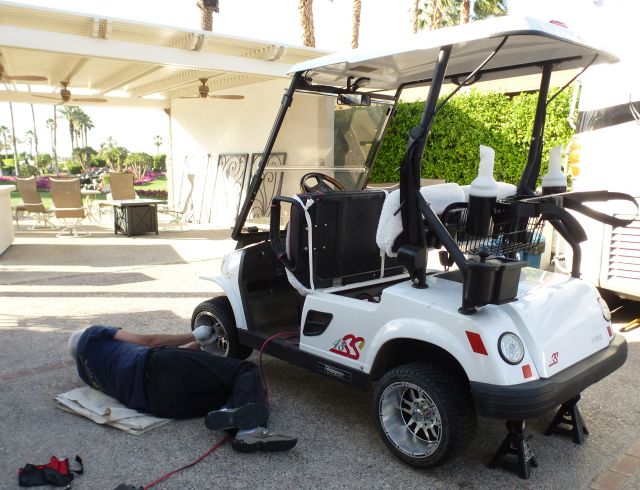 Just relaxing.