Living on the Road
with Jim and Gayle
September, 2015
It's Chinook (King) salmon season on the Columbia River so, as always, we are in Washington (Desert Aire), fishing.

It is still early in the season but we are having fun and catching fish.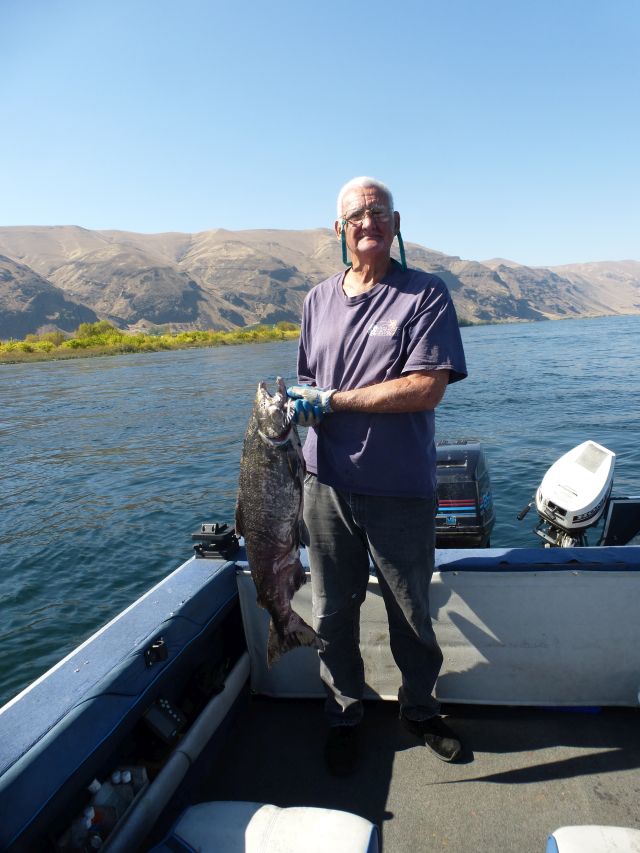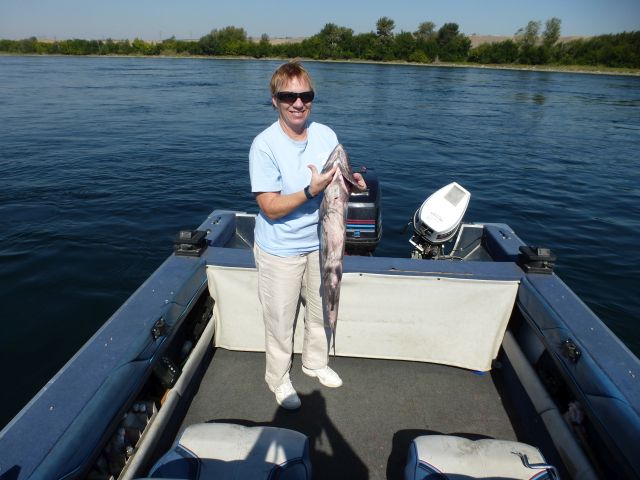 Jim has, of course, had to work on the boat. Along with the normal maintenance (replacing wheel bearings, cleaning carburetors, etc.), this year he finally tackled the leaking transom.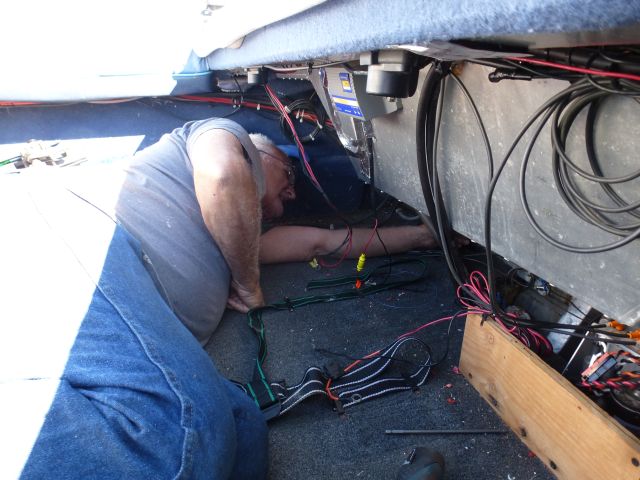 Jim decided he wanted to widen the area where he parks the boat. He had someone come in with a front end loader and smooth out another car-width strip and then had gravel delivered. Unfortunately, the gravel delivery guy didn't spread it out as much as we had hoped so we are working at moving gravel.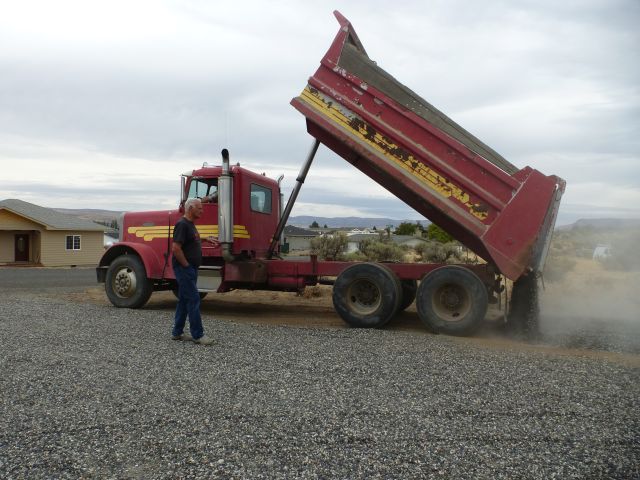 As the apples are harvested in the orchards around us, we "glean" apples. I make apple butter, apple cake, apple cookies, and apple crisp.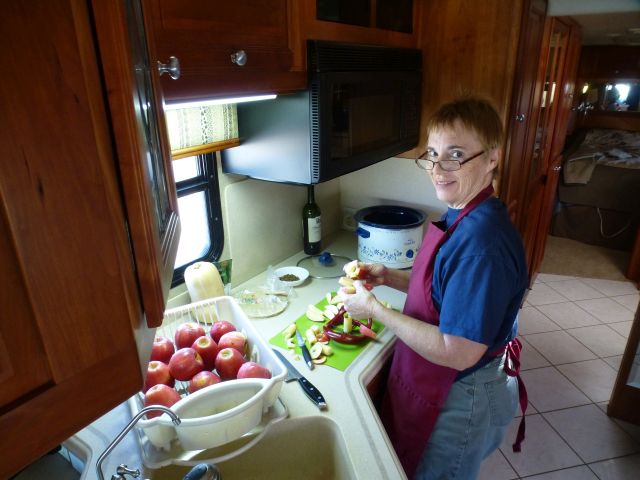 Friends, Karen and Gordon, came by to visit. They stayed almost a week. It was a really nice visit.
We took them to the local winery.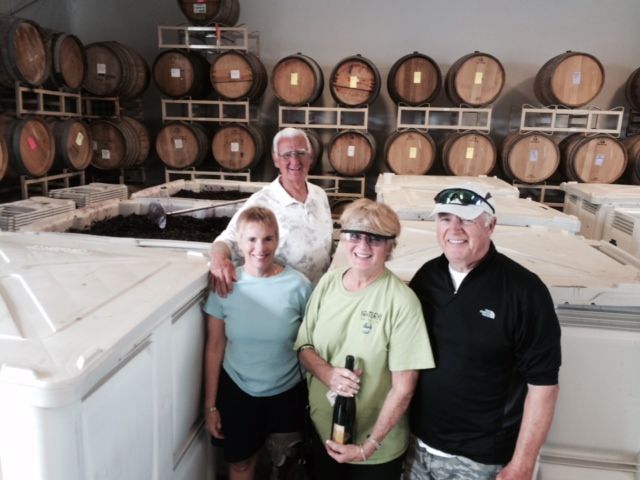 We took Gordon fishing (even managed to catch two salmon).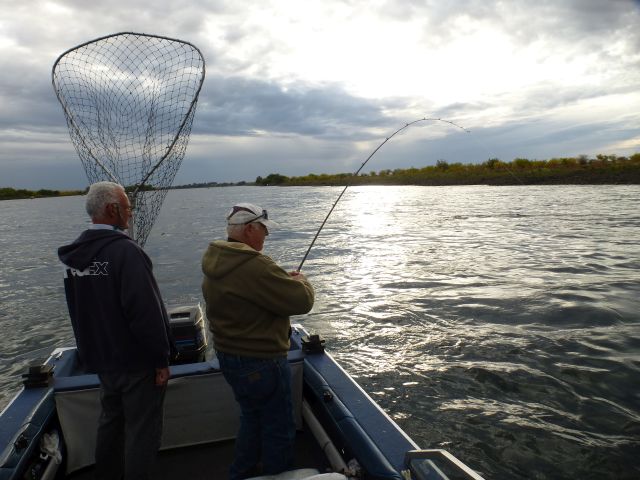 Max really wants to be able to see out of the motorhome (more than he can see from the passenger chair). He used to jump up on the dash to look out. However, since his back surgery, we have discouraged that as it is a long, dangerous jump for him to make. He then started getting on the side table to look out. Again, this was not safe. Finally, we fashioned a box for the side table so that he could safely get up there to look out.