Living on the Road
with Jim and Gayle
October, 2015
October was all about salmon fishing on the Columbia River. We had a really fun season. We caught 76 adult king salmon (an adult is a salmon over 24" in length).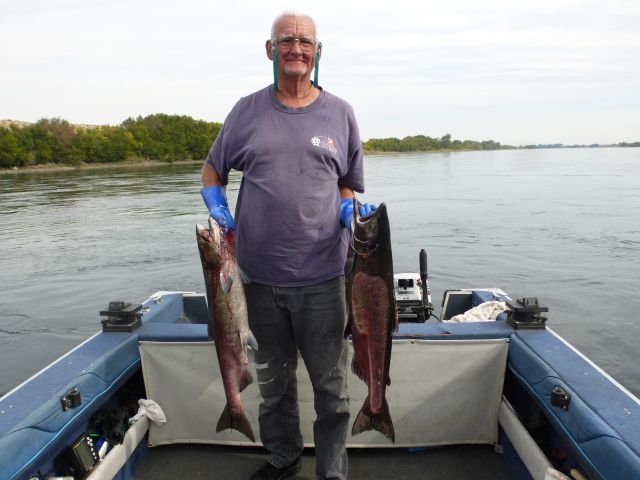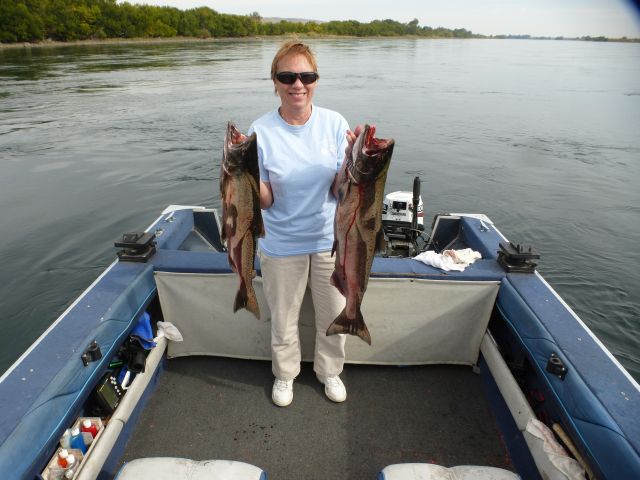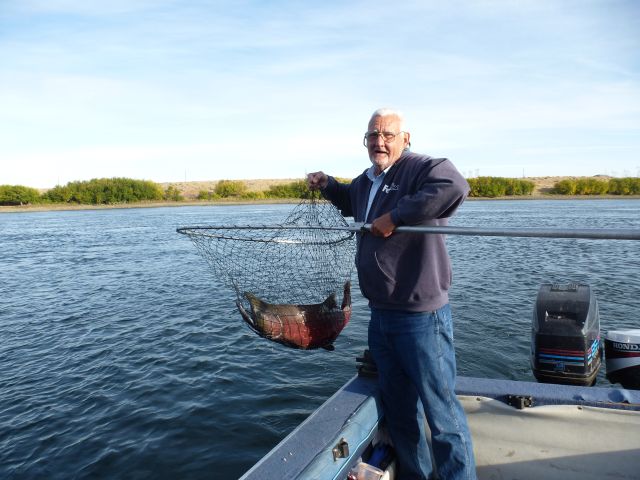 We saw the herd elk that lives in the area, lots of coyotes, seagulls, ducks, blue herons, and deer. One morning, we saw this buck swimming across the river just in front of our boat.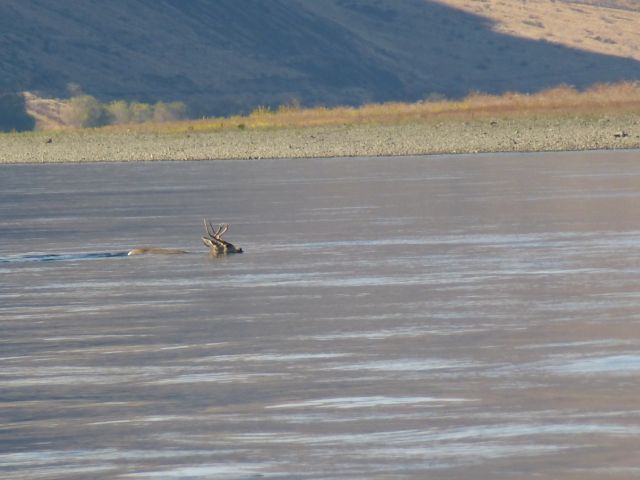 When we weren't fishing, we were moving gravel on our lot .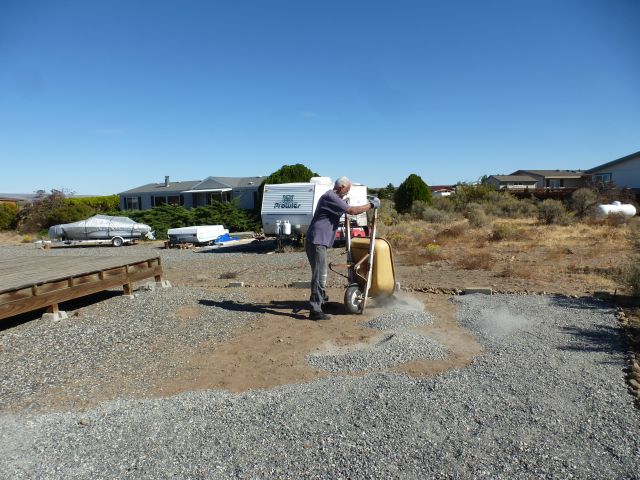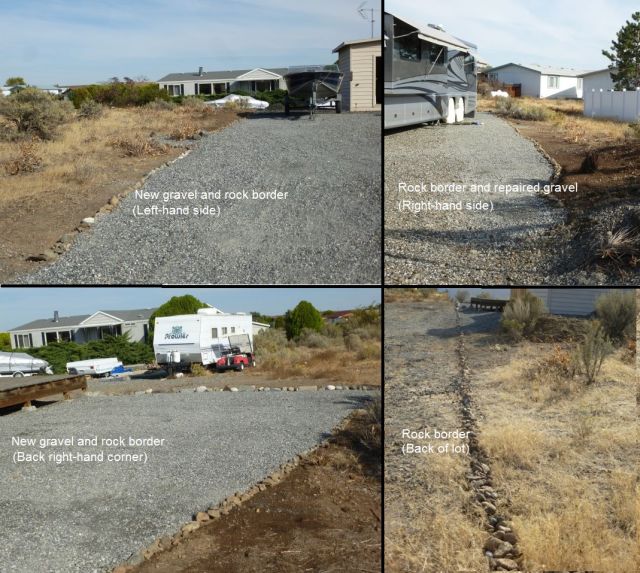 The Grant County PUD just opened a brand new, $25 million dollar "Wanapum Heritage Center" (honors a very small tribe of Indians from the area). Nice facility, but $25 million dollars???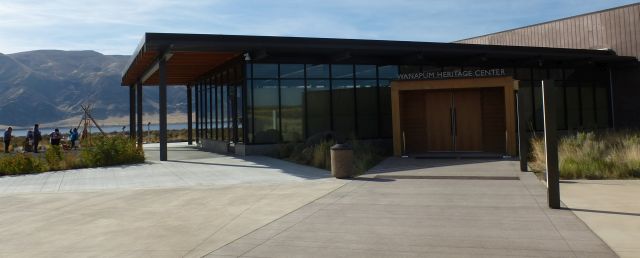 At the end of fishing, we made a quick trip to Seattle (Bonney Lake) to see my Mom. She continues to do well at her new home.