Living on the Road
with Jim and Gayle
August, 2015
We finished the move of Mom to her new apartment at the retirement center.

I sold things on eBay and Craigslist and finally we had an Estate Sale. Loads of items were taken to various charities.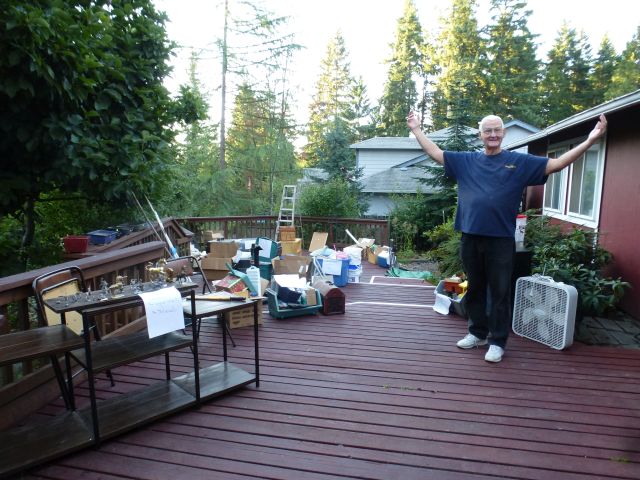 Mom in her new apartment with her two dogs, Mindy and Dazzie, and Lynne, Michael, Jim and me. It is a wonderful place and all of us are thrilled with it.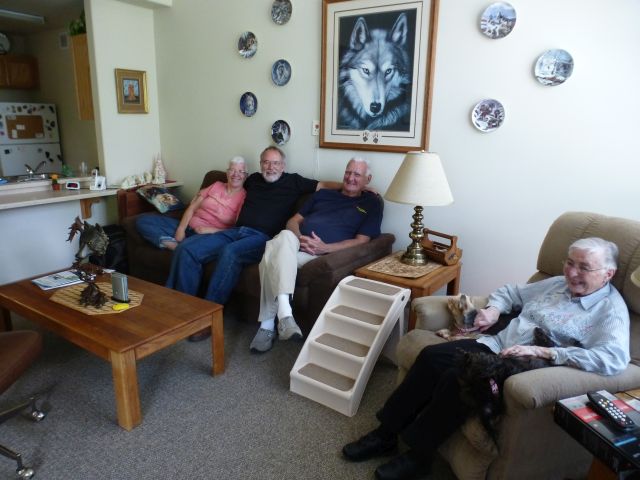 My college roommate, Carol, came down for a quick visit to see us and Mom's new place. As always it was good to see her.
We also got together with ORI friends, Bob and Patty.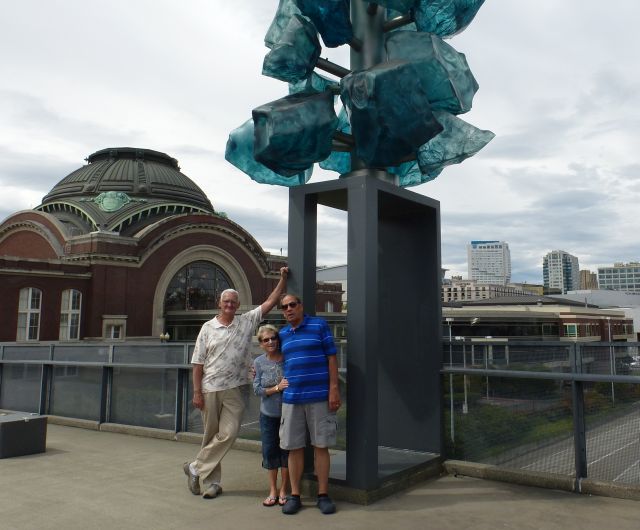 A month wouldn't be complete without Jim working on the motorhome. This month he repaired front dash air conditioner and added a temperature-based auto-start to the generator.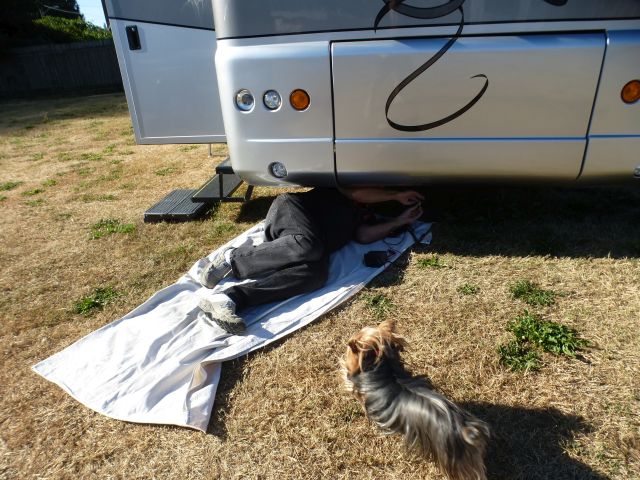 Once Mom's move was completed, Jim and I headed to Desert Aire (where we will stay to salmon fish starting in September). While there, I weeded the lot. Even though we put down an herbicide each fall when we leave, lots of Russian thistle grow on the lot. Jim also moved the sewer connection so that we could park the coach further back on the lot.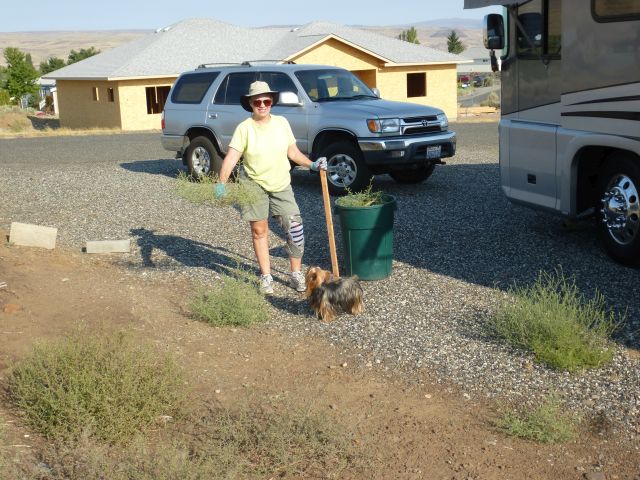 We had an extra week of "down-time" so I got my annual cleaning done.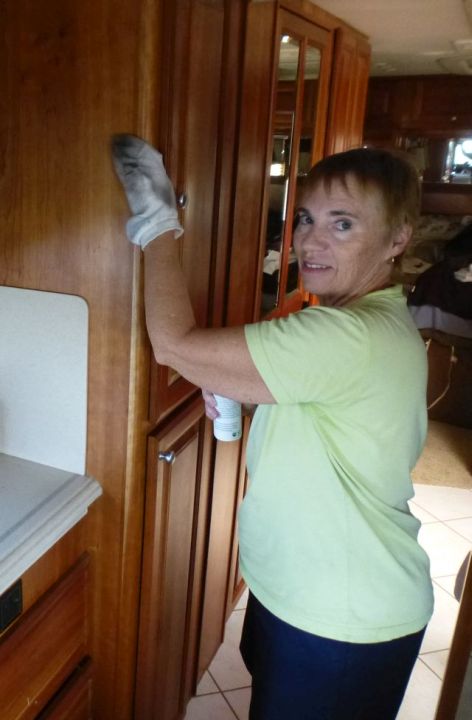 We spent a week in Richland visiting friends Scott and Joan.

After stocking up on groceries and fishing supplies, we moved back to Desert Aire to salmon fish.