Living on the Road
with Jim and Gayle
August, 2013

Max had successful back surgery to remove a ruptured disc in his spine that paralyzed him. The care he received at Washington State University Veterinary School was superb. We can't say enough good things about the care he received. He has a long road to recovery but is doing extremely well.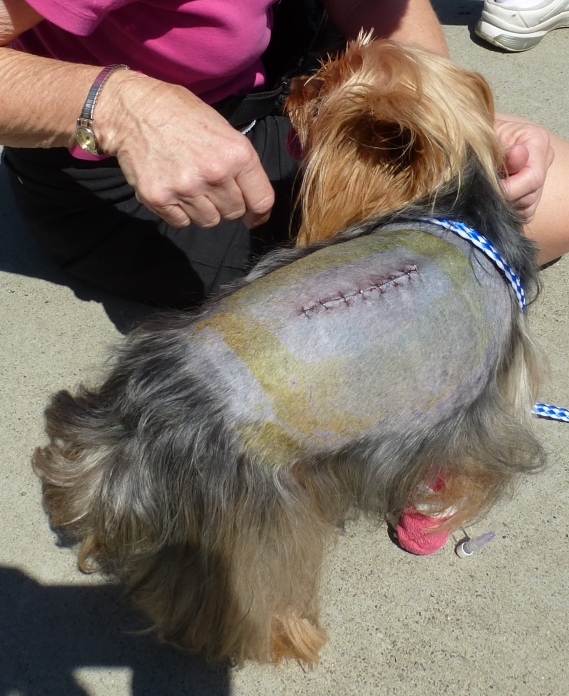 Max has to be confined for 6 weeks while he recovers from back surgery. He should never ever jump again as there is a continuing risk of him rupturing another disc.

Jim built Max a platform so that he could watch outside. He is being super about having to be locked up.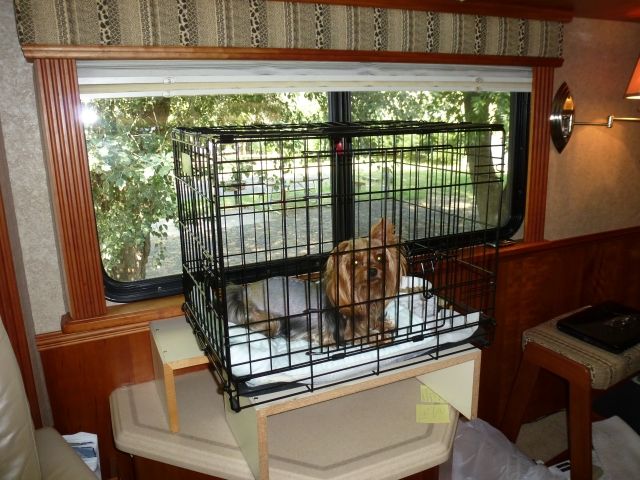 We spent two weeks in Pullman following Max's surgery. I enjoyed my morning walks up the hills of the WSU campus.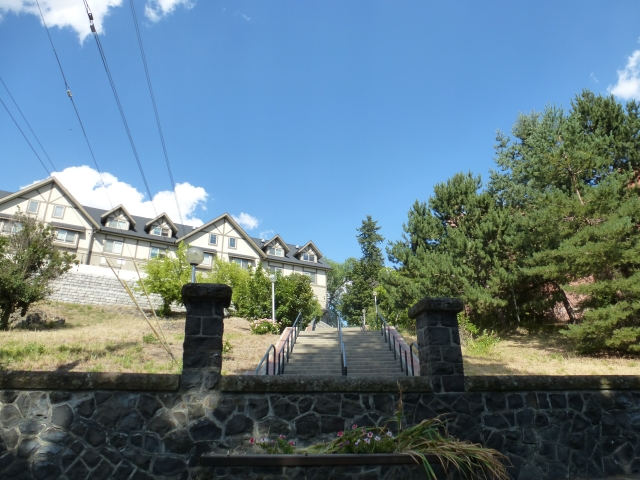 We finally made it to Eugene (Oregon Motorcoach Center) to have a new residential refrigerator installed.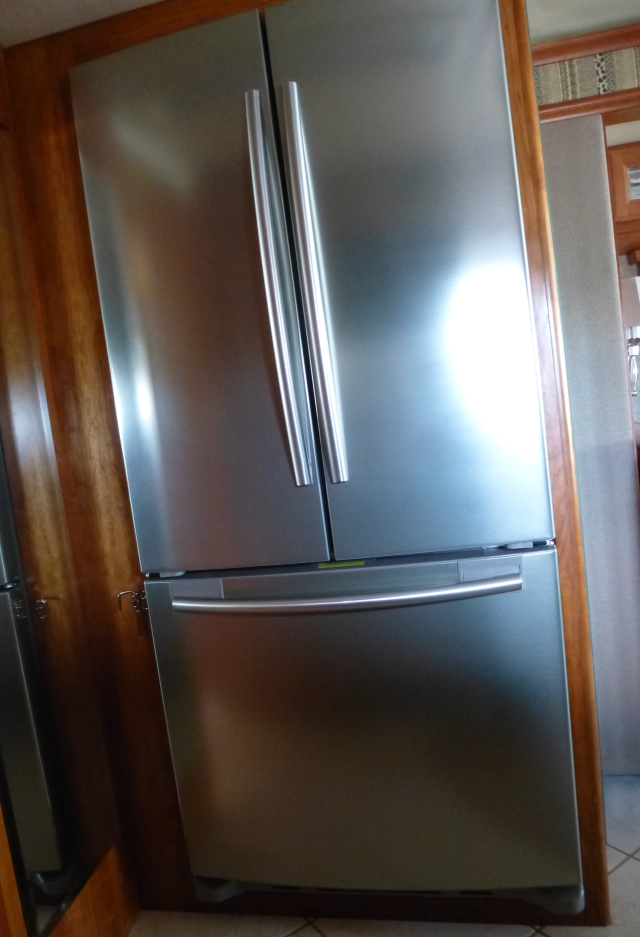 We visited our friends, Robin and Sharyl, in Vancouver. We enjoyed sitting on their new backyard deck.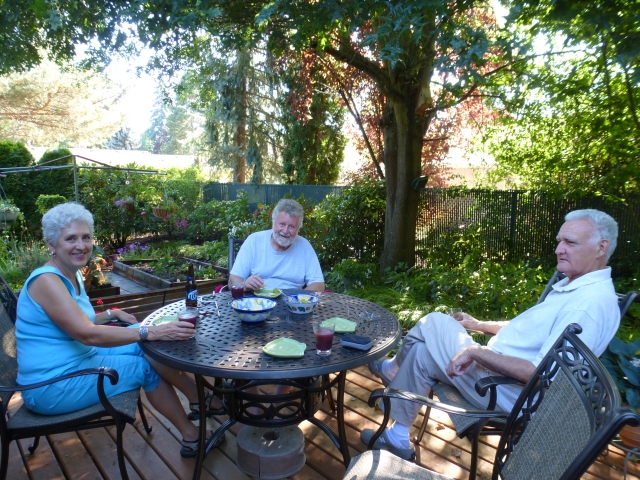 Jim's two daughters both live in the Vancouver area. We got together with them and most of their families. Everyone seems to be doing very well.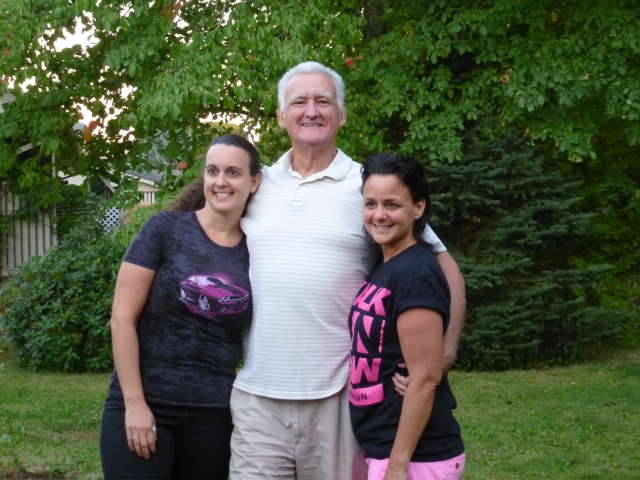 We backtracked to Bend, Oregon to visit Steve and Linda in their new home. After years of living fulltime in their motorhome, they have decided to settle down.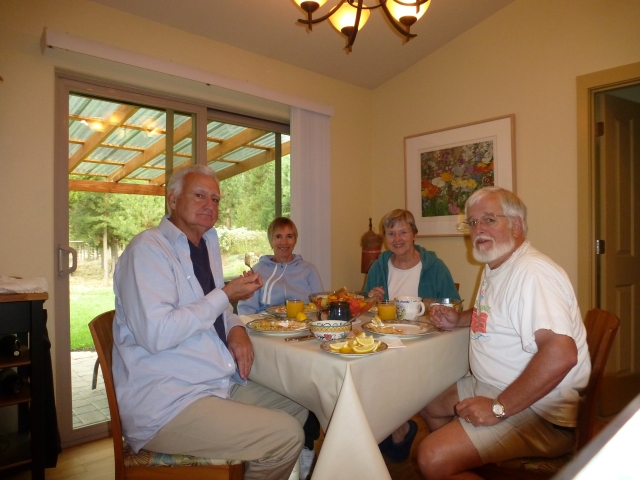 We had a nice visit with my Mom. We even went to the local Senior Center for lunch.