Living on the Road
with Jim and Gayle
July, 2013

Max is such a good traveler, learning to stay behind the foam barrier.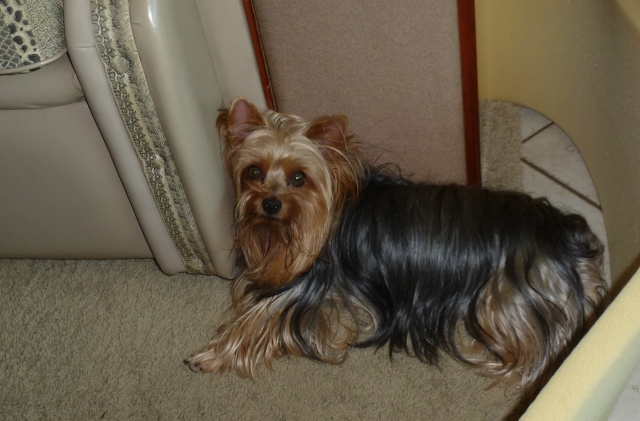 We visited the Taylors at their place in Idaho.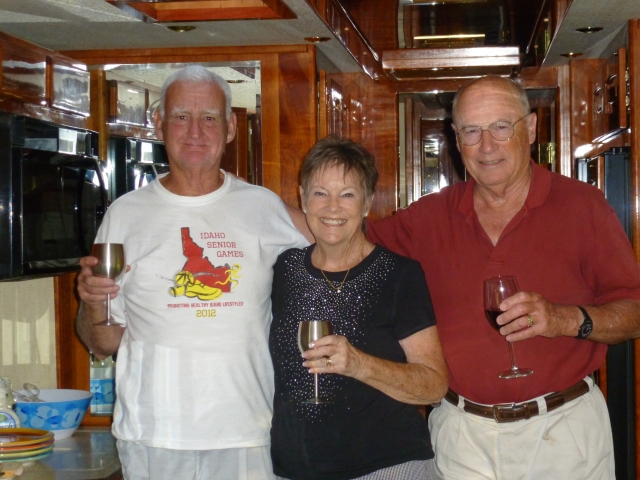 We visited Dave in Cedar Rapids, Iowa where he toured us through his construction company.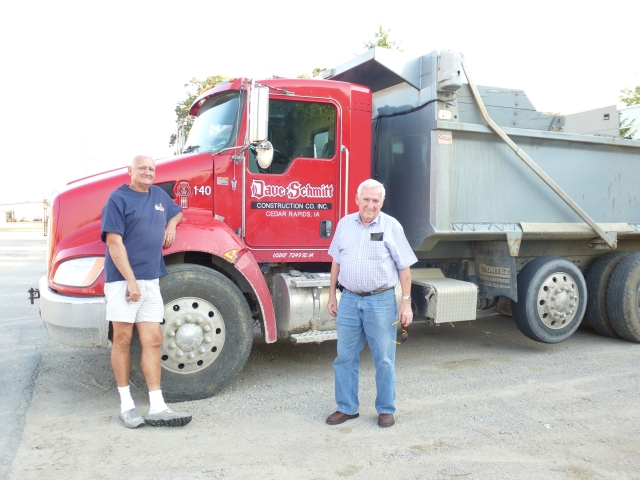 Repairs continue on the new-to-us Foretravel.

Jim installing the Haldex air dryer.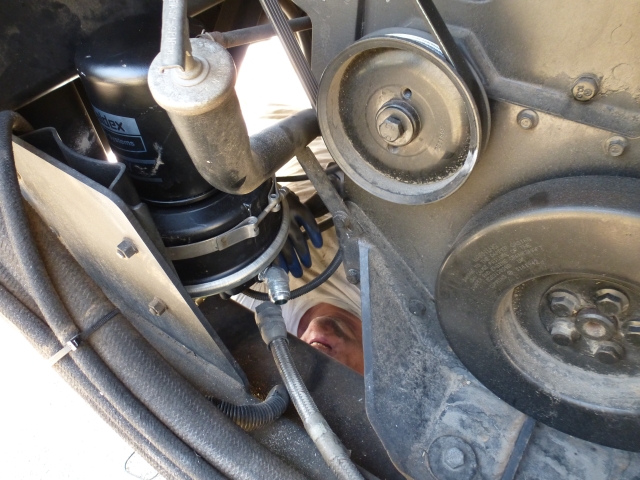 Two of the three 6-pack air leveling solenoids in the motorhome. Jim cleaned each solenoid and all of the o-rings in all 18 solonoids. When we get to Indio, he will probably see if he can send all 18 solenoids back to HWH to have them refurbished.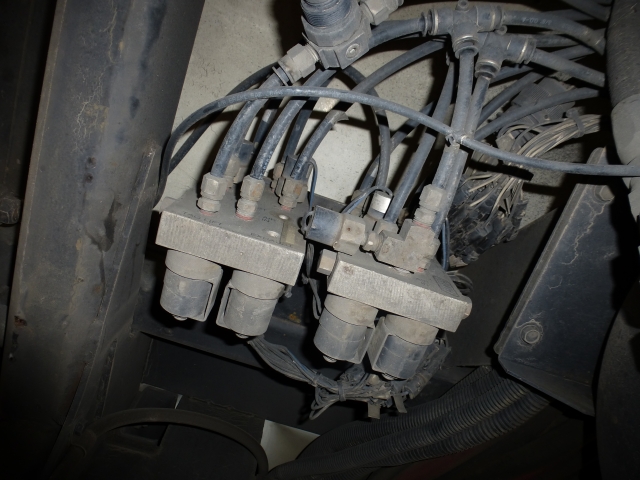 Jim installing the gutter over the patio awning.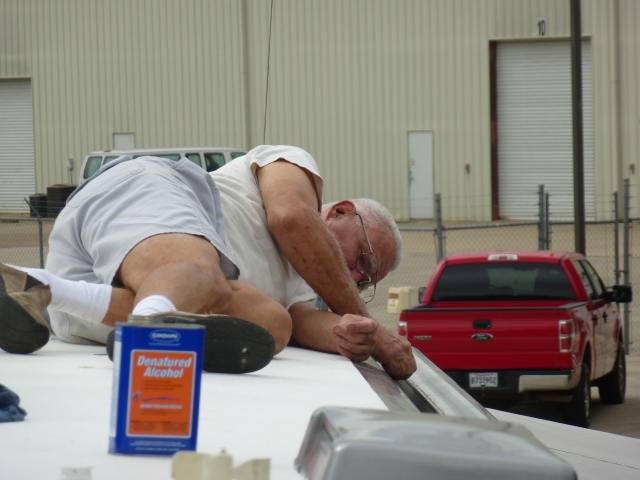 The new window awning.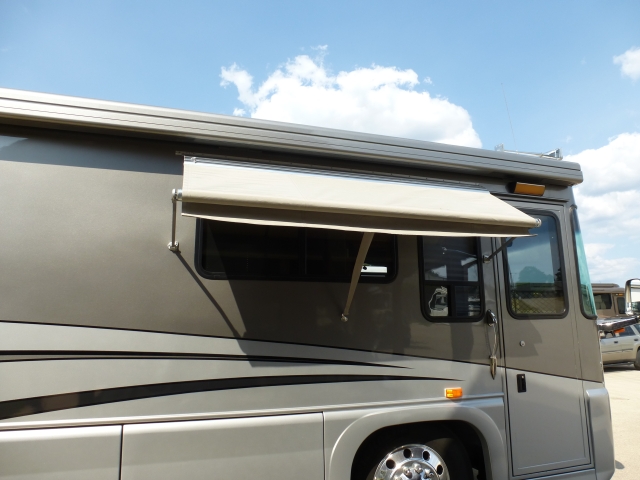 Jim after replacing the Haldex air dryer. He was a happy but dirty guy to have gotten this big task done.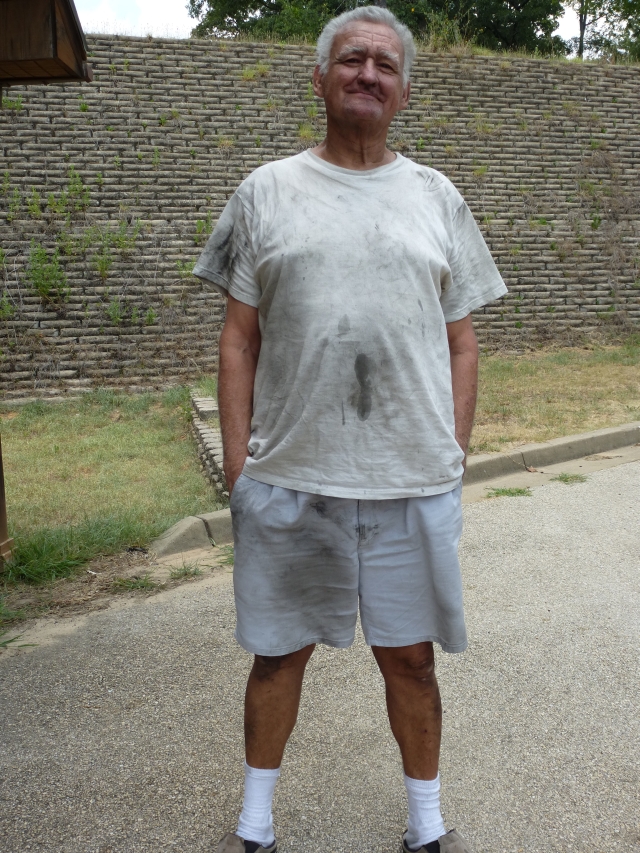 We made two stops at HWH. An outstanding facility.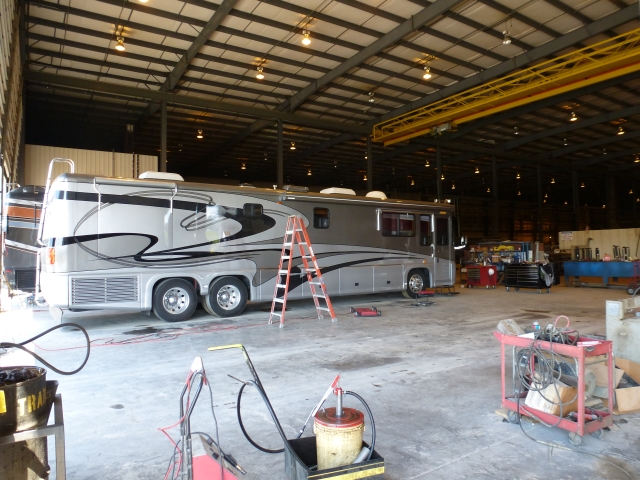 The coach at Allison getting its transmission fluid and filters replaced. The next stop was Cummins to get its 120,000 mile PM.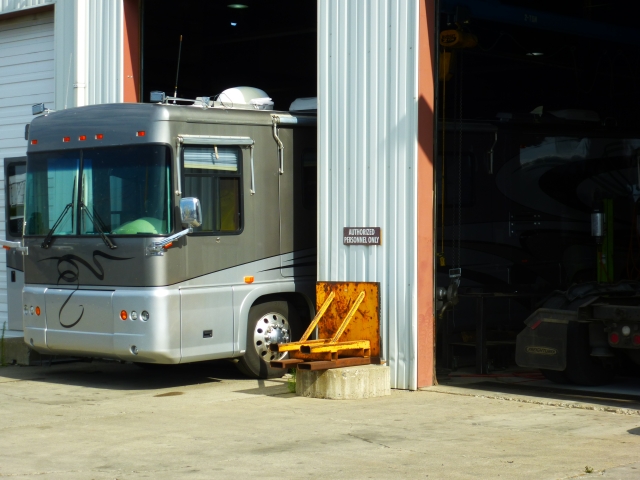 Our lot at Desert Aire was full of weeds.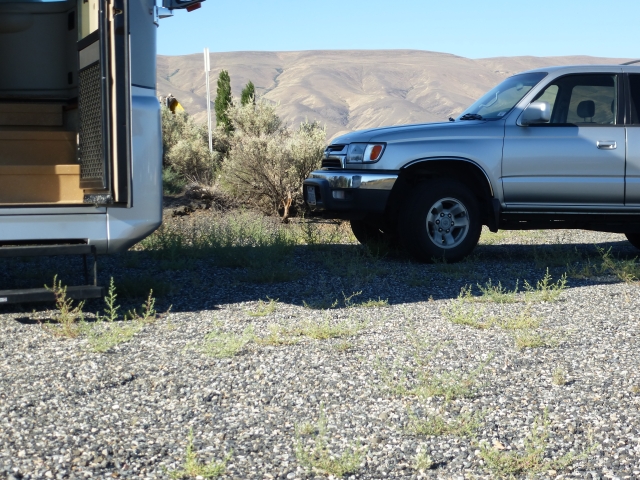 While in Desert Aire, Max became paralyzed in his hind legs. We rushed him to WSU Veterinary School in Pullman, WA where he immediately underwent surgery to remove a ruptured disk. He seems to have come through surgery very well. He will have a long recovery.