Living on the Road
with Jim and Gayle
June, 2012

The end of May I played in a pickleball tournament in Oceanside, CA. I played in three events and though I didn't medal in any of them, I was pleased with my play and enjoyed playing with the three people I partnered with -- Martha in Women's Doubles, Skill 3.5; DeeDee in Women's Doubles, Age 54-59; and Larry in Mixed Doubles 60-64.

After the tournament, Jim and I began our summer travels. We are slowly working our way north along the California coast. Our first stop was Simi Valley. We went there to see the Reagan Presidential Library but ended up staying a week because there was so much to do (including playing pickleball in the evenings).

We toured the Reagan Presidential Library. We have never been to a presidential library and although we aren't really museum people, we enjoyed seeing Air Force One, the replica of the Reagan Oval Office, and a portion of the Berlin Wall. Here is Jim boarding Air Force One.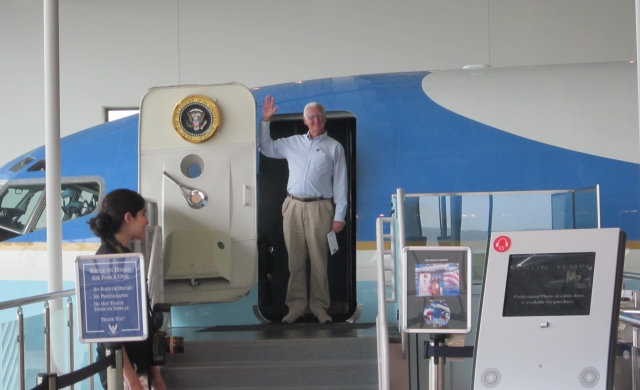 We toured Hollywood, seeing the footprints and handprints of celebrities in front of Grauman's Chinese Theater.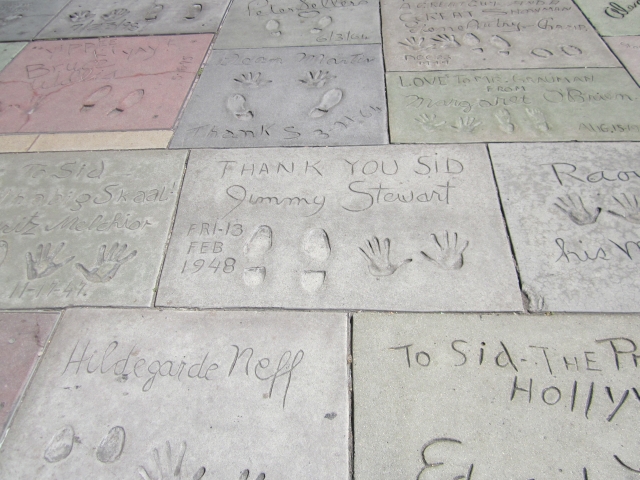 Of course we had to take one of those celebrity tours. No celebrity sitings, but we did see Rodeo Drive, Santa Monica Boulevard, Beverly Hills, some nightclub spots, and the Hollywood sign.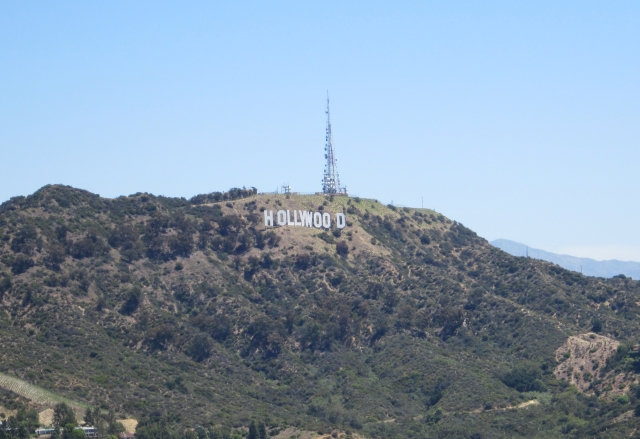 We tried to see the Griffith Observatory (famous for a scene from James Dean's "Rebel Without a Cause"). There were about a billion school kids there for their end of year school field trips. We saw the outside and decided that was enough!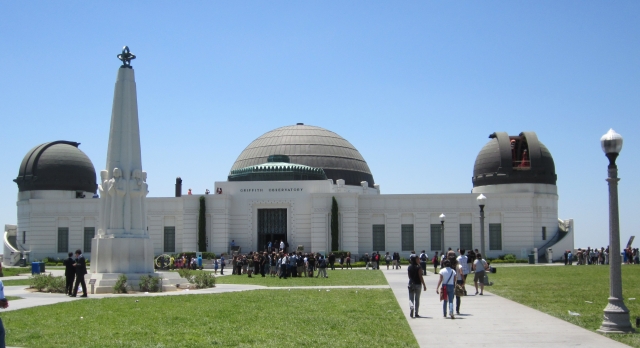 We went to the Nethercutt Museum. Two buildings house the private car collection (and other collections such as music boxes and orchestrals) of the heir to the Merle Norman Cosmetics company. The cars were spectacular.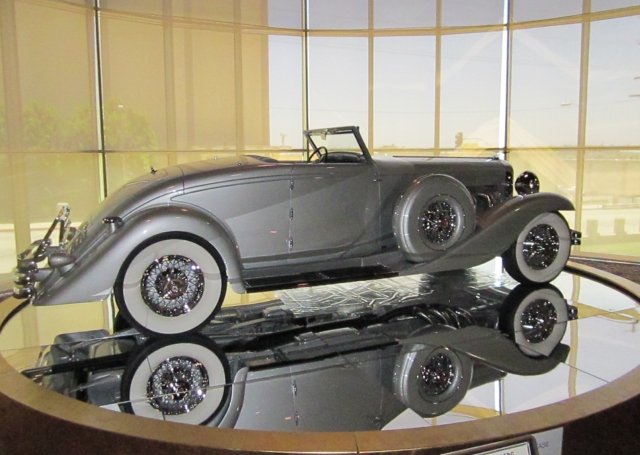 We took Max to Venice Beach. Unfortunately, no bodies were working out at Muscle Beach.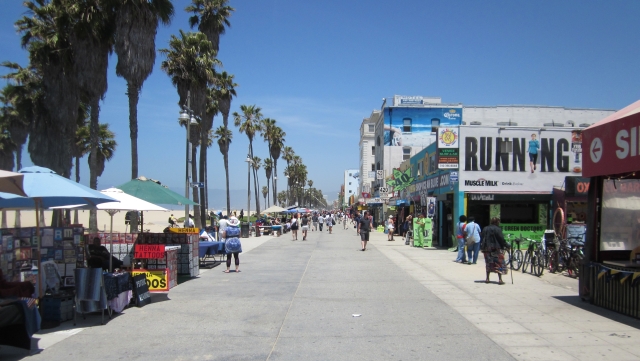 The Getty Museum was awesome. It wasn't so much the art collections (which were nice) as much as the facilities.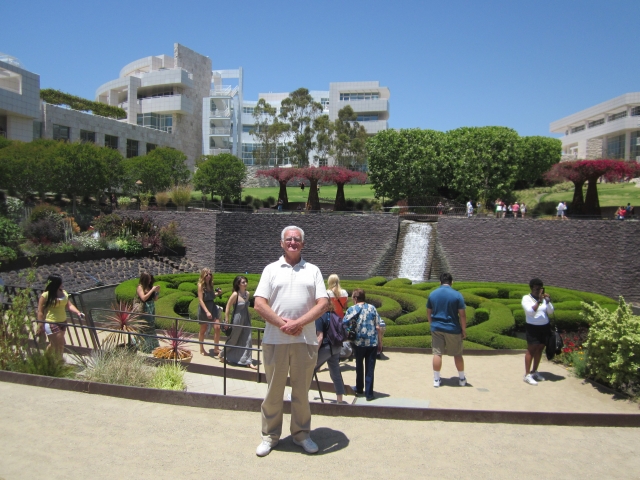 Finally leaving Simi Valley, we visited Santa Barbara, San Luis Obispo, Monterey, and Santa Cruz.

Santa Barbara is known for its red tile roofs.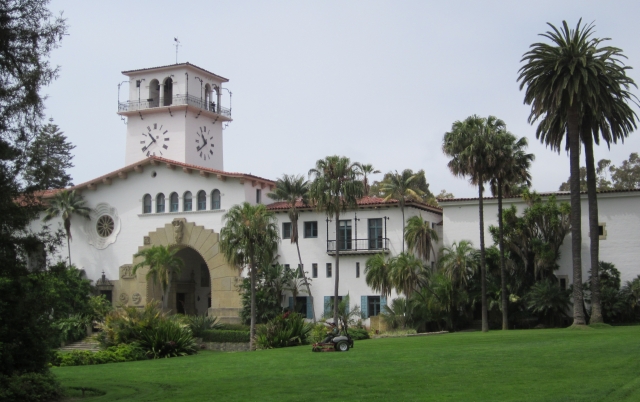 While staying in San Luis Obispo we drove miles of spectacular coastline (the weather was a little overcast).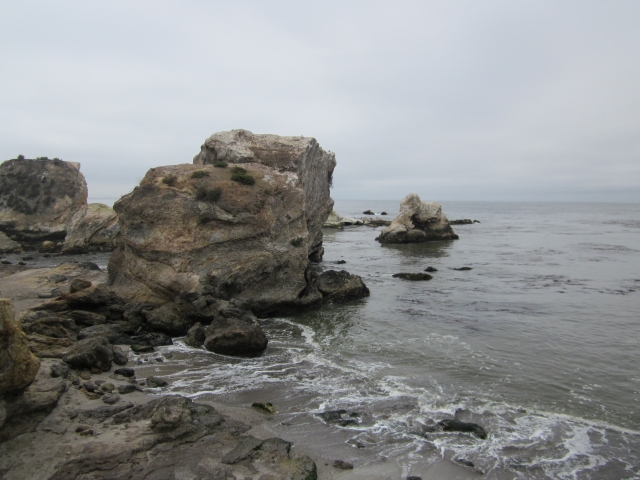 John Steinbeck made Monterey famous for Cannery Row (no longer processing sardines but now "processing" tourists).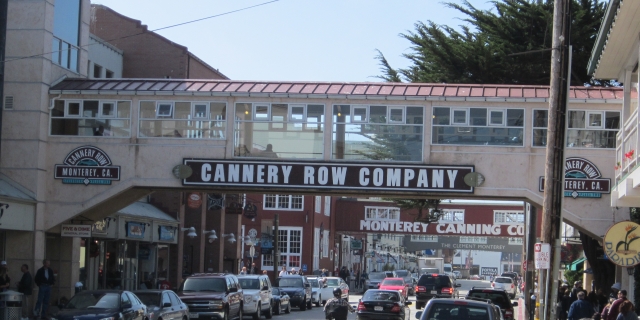 While in Monterey, we drove the "17-Mile Drive" along scenic coastline and past the Pebble Beach Golf Course and its signature "Lone Cyprus" tree.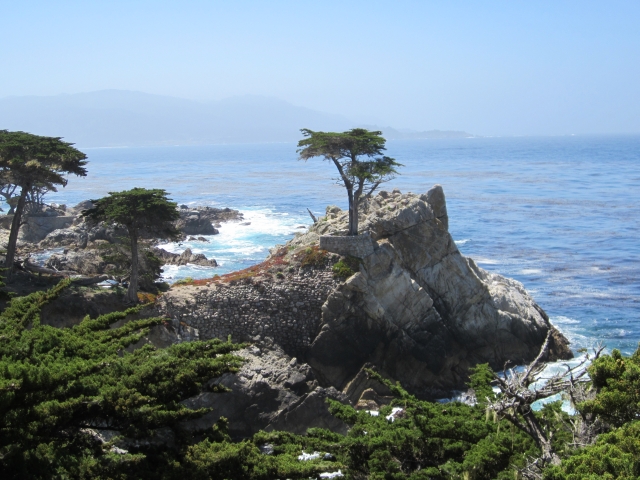 Our next stop was Santa Cruz -- not our favorite stop. It was sort of a crummy place filled with a lot of crummy people, with weird roads filled with traffic. We did enjoy going to the amusement park on the beach Boardwalk.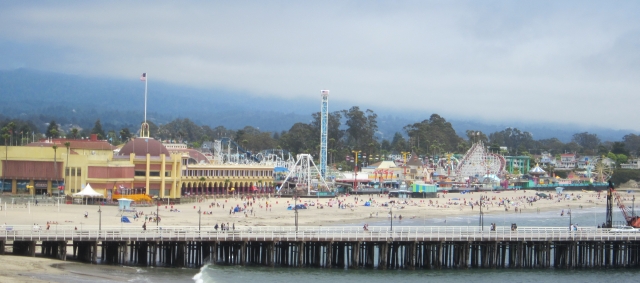 We enjoyed San Francisco. We spent one day doing the "49-mile Drive", road-tripping the major landmarks of the city. The next day, we wandered through Chinatown, stopping to have dim sum for lunch. Jim order chicken feet.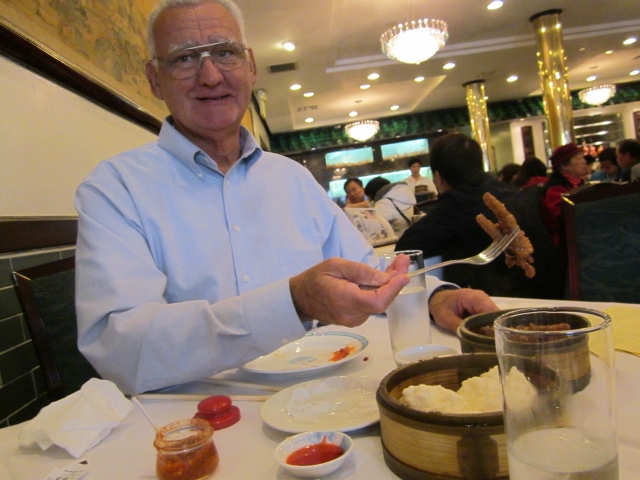 On our final day in San Francisco, we walked across the Golden Gate Bridge.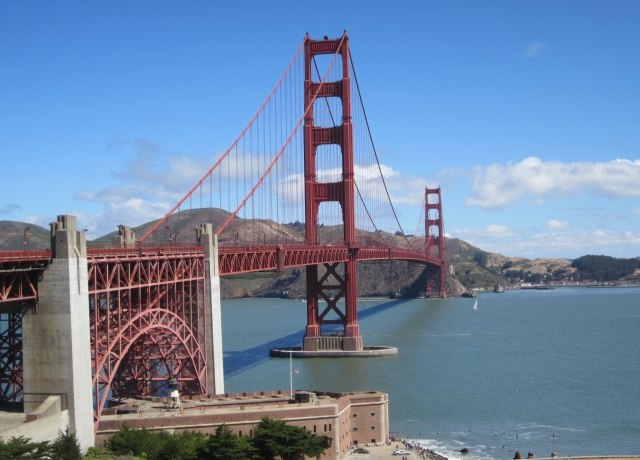 We were tired of the coastal weather so decided to head inland. We visited Napa, famous for all of its wineries. Jim and I aren't really wine experts. Virtually all of the wineries now charge for any tours or tastings so we decided we would just drive the wine loop and look at the wineries. Jim does like port. He was able to taste a couple of ports and ended up buying a bottle of one that he really liked. We also did some olive oil tasting.

This is a picture of one of the many elaborate wineries.