Living on the Road
with Jim and Gayle
May, 2012

Jim flew to Mississippi to visit family. Jim's Mother has recently moved into a very nice retirement center. She is very happy there. Pictured, on the left is Jim's Mother, Bess, and on the right, Jim's sister, Yvonne.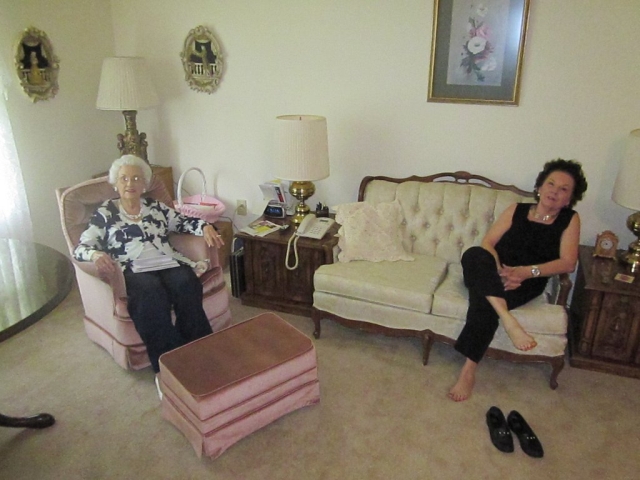 Very few people are still in the RV park in Indio. Most people have gone home or left for cooler climates. The few remaining had a final potluck get-together.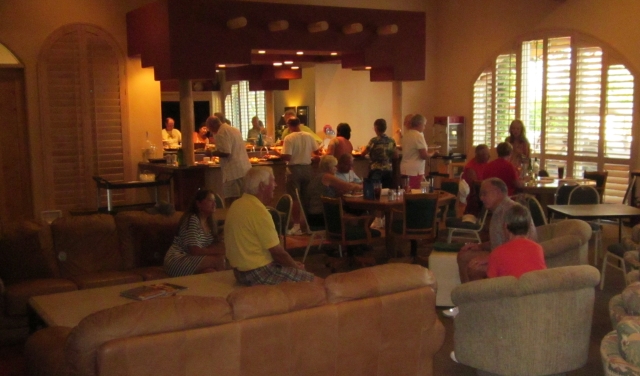 This month, the moon was closer to the earth than normal, giving it a much bigger appearance. Though I thought many harvest moons appear bigger, everyone was excited about it.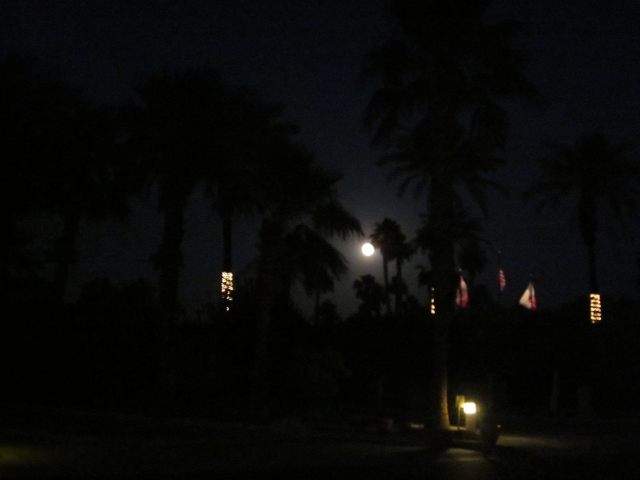 Two black swans have taken up residence in the pond behind our lot. These birds are not native to the US and they do not migrate so we don't know where they came from (possibly a nearby resort) nor how long they will stay.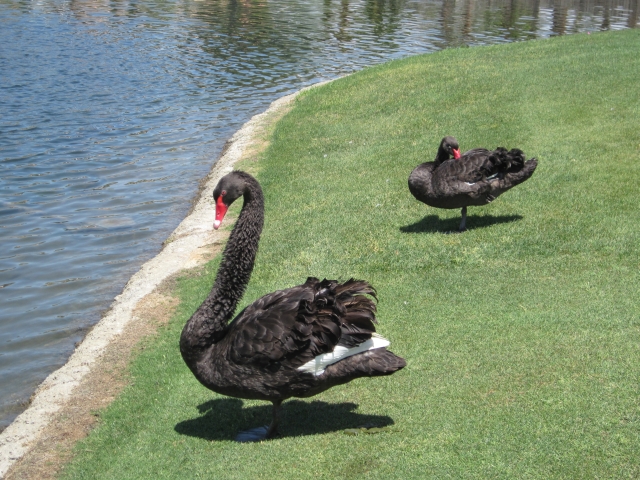 In preparation to leave Indio for the summer, Jim cut back the ficus hedge.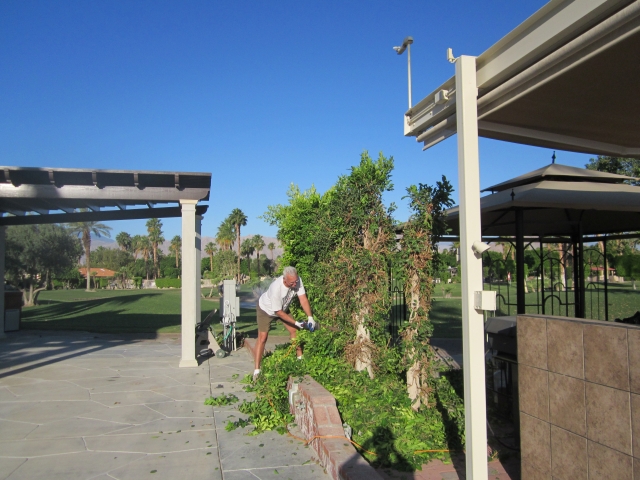 While in Oceanside, we drove north along the coast beaches. The days here are foggy and gray, but certainly cooler than the temperatures we left in Indio.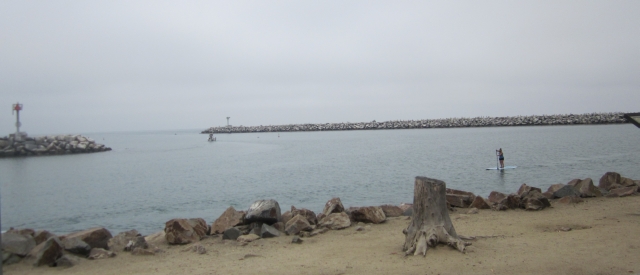 We drove up to Mt. Palomar Observatory to see the 200 inch telescope.