Living on the Road
with Jim and Gayle
October, 2011

We fished until October 22. We didn't catch as many salmon this year as we did last year. Plus, wind and rain kept us from fishing more times this year than in any previous year. However, we still had a great time fishing (catching).

This was one of the largest salmon.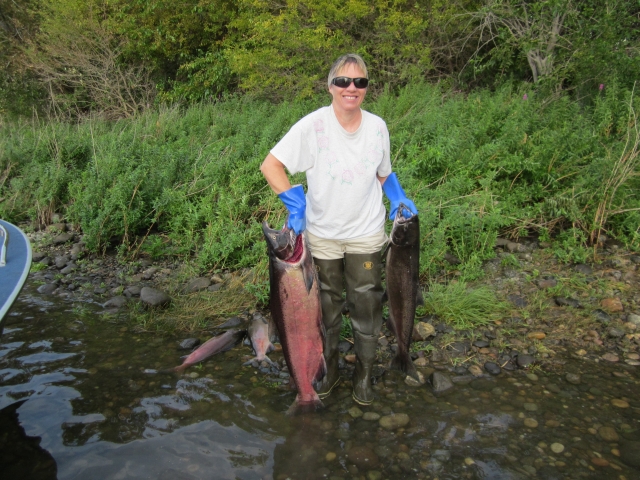 Early mornings on the Columbia River are beautiful.
We stayed on our lot again this year. It is really nice to have the room and the storage.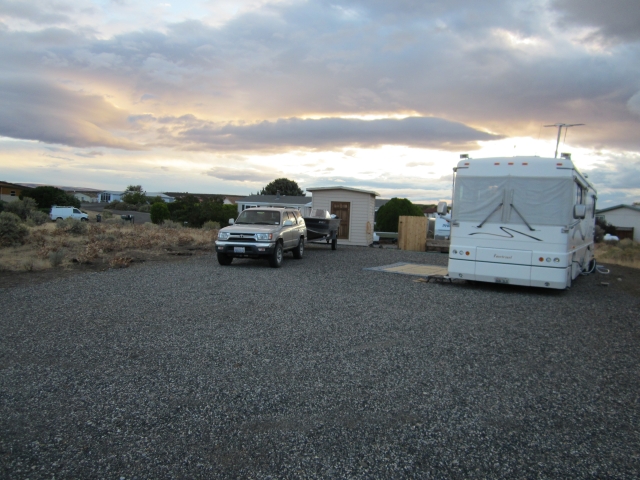 The shed gives us room to keep all of our fishing "stuff", plus the freezer and now a washing machine. The washing machine has been a nice addition this year.