Living on the Road
with Jim and Gayle
September, 2011

I played pickleball in the Port Angeles Senior Games. I had the opportunity to play with Paul again (I played with him last year; on my left). He is the best player that I have ever partnered with. We won a bronze medal.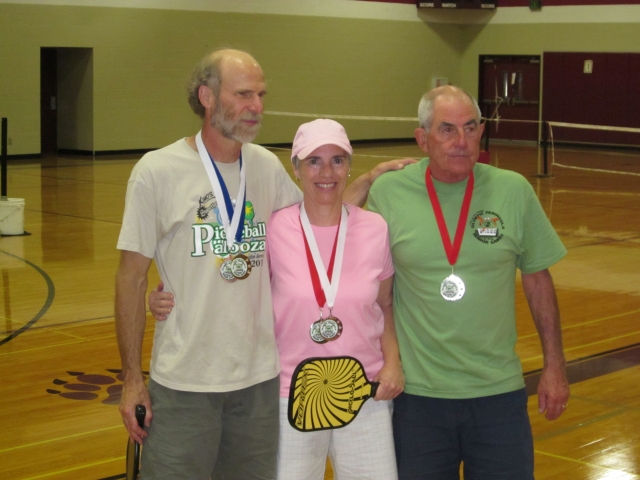 My woman's doubles partner was Caryn from Spokane, also a very good player. We won a silver.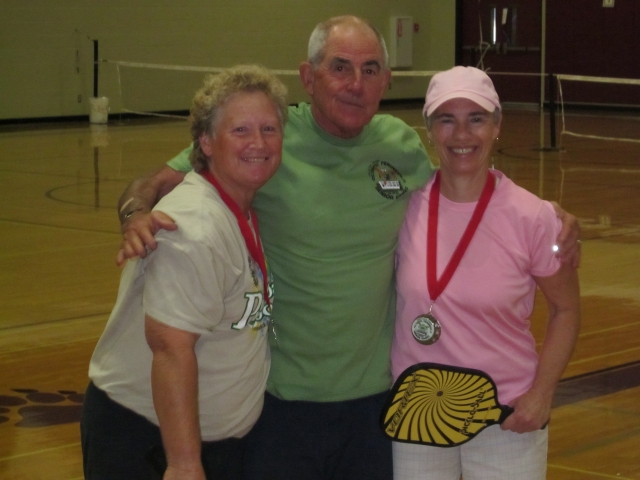 After the tournament, we returned to Richland, staying with Scott and Joan while we got ready to salmon fish. Jim bought a pair of radio controlled indoor helicopters that he has been wanting.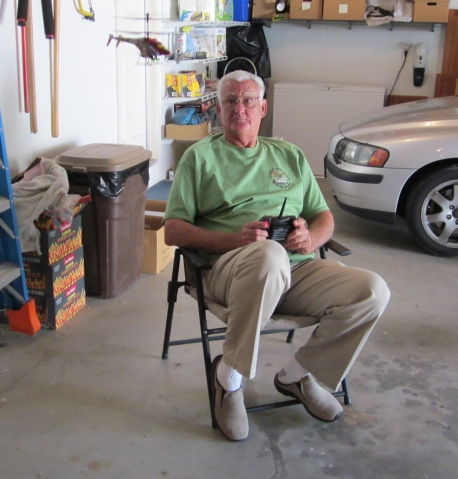 I got stung (twice) by a yellow jacket. It itched like crazy for over a week.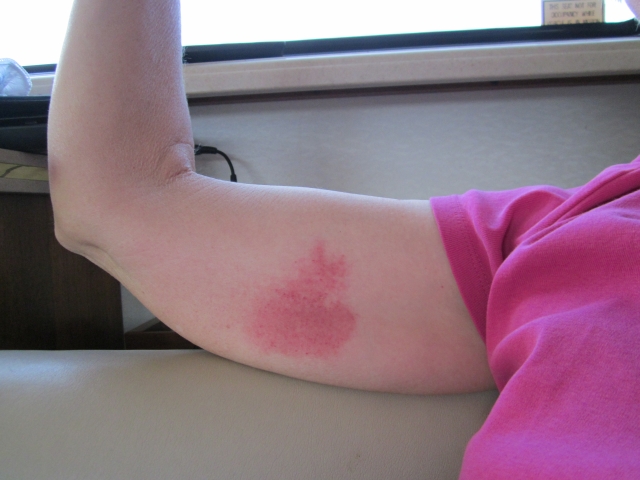 We are now salmon fishing until the end of October. These were our first fish of the season.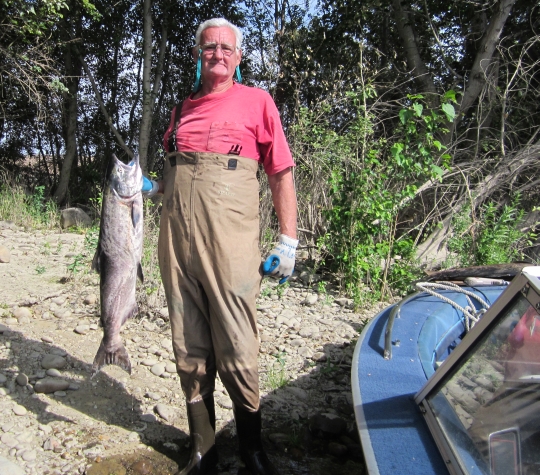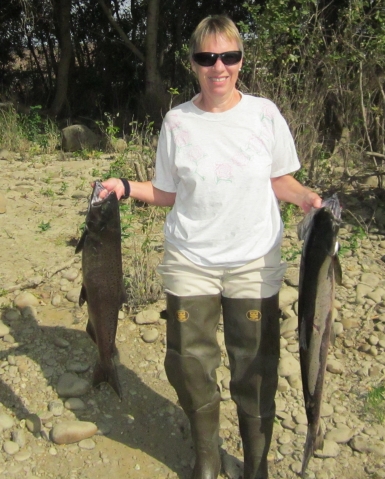 After fishing, we take Max to a local park where he loves to run.