Living on the Road
with Jim and Gayle
November, 2011

We are now in Indio for the winter season. It is great to be home.

My mom is having some health issues which are quite worrisome.

Jim's art classes that he looked forward to all summer and fall have been canceled so he is very disappointed about that.

Max is enjoying his daily golf cart rides. I organized weekly small dog play days at a local dog park. These have been quite successful.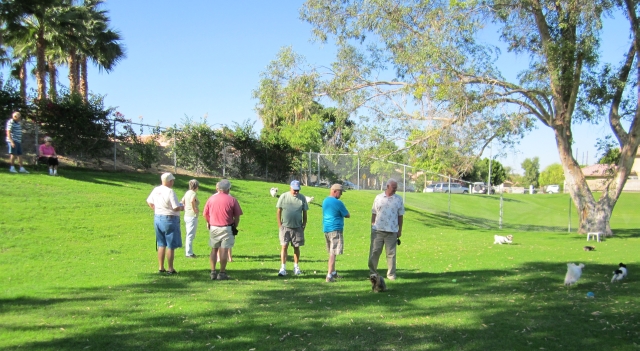 Max's newest trick -- Bang