Living on the Road
with Jim and Gayle
July, 2010

The hole left in our hearts from Puppet's death is huge. We needed help. My Mom gave it to us in the form of Max. Max is a wonderful, three and a half year old male yorkie that Mom adopted about a year ago. Fate must have known that he would be needed by our family.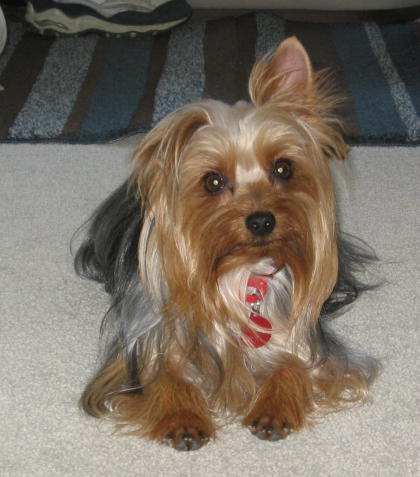 Max is really Jim's dog. The two of them sit together and go on long walks together. They are great together.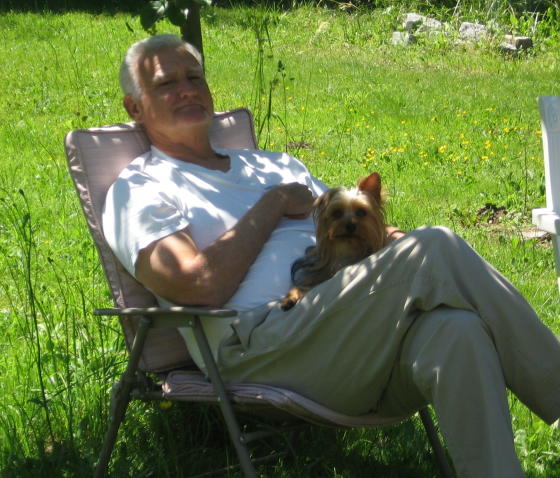 Max is a little timid around new people, but as you can see, he is quite relaxed around us!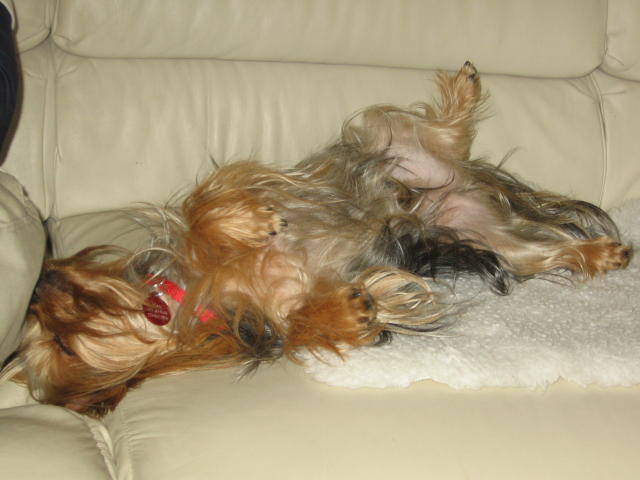 I played in a fun pickleball event at Stoneridge RV Park near Blanchard, ID. It was a lot of fun in a beautiful setting. I won the first place prize for women the first day.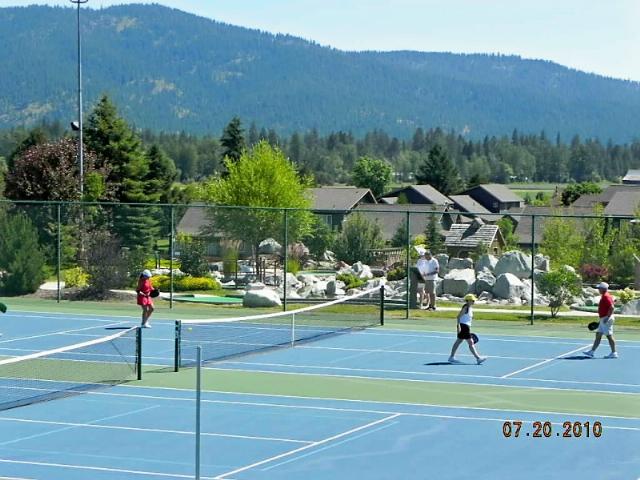 The organizers recruited Jim to run the tournament. He said that it was like herding cats.