Living on the Road
with Jim and Gayle
June, 2009

The focus of this month continued to be the coach. We traveled to Nacogdoches, TX to have the work done. Our first stop was Foretravel. There we had new headlights and a new furnace installed.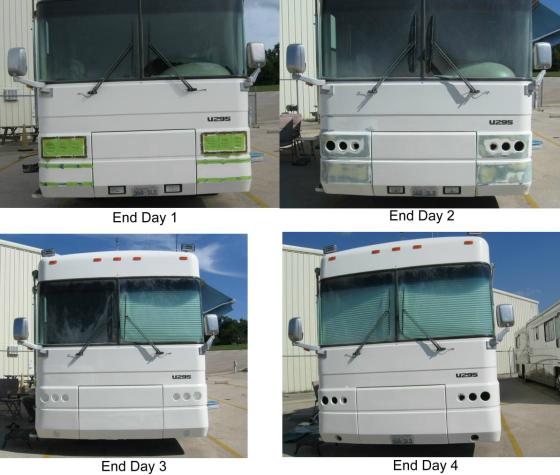 Unfortunately, Foretravel ran behind schedule and could not complete the work before we had to leave for Baton Rouge, so Jim finished wiring both the headlights and the furnace.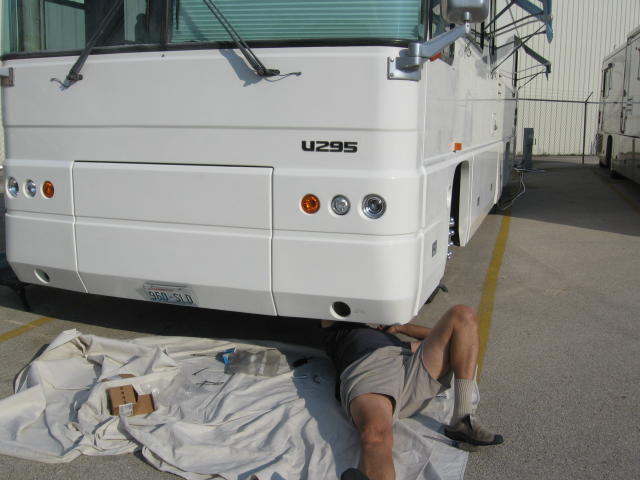 Lights all installed.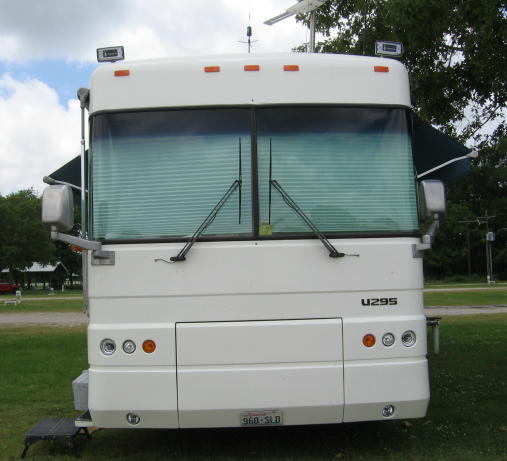 We went to Baton Rouge for a week so that I could play in the Mid-South Regional Pickleball tournament. My Women's Doubles partner, Geri Trehan from Lafayette, LA, and I won a gold medal in our age group (50-54).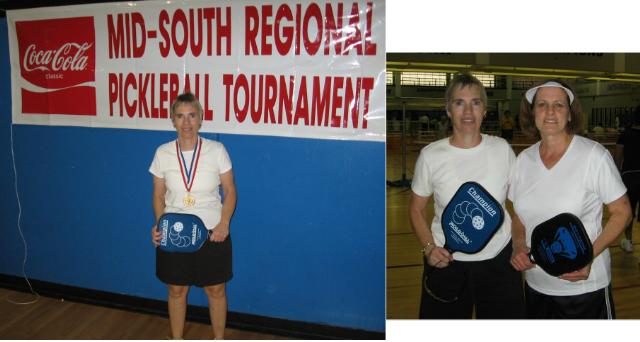 My Mixed Doubles partner, Dr. Chris Rampacek (Dr. Muscle) from Houston, TX, and I won a bronze medal in our age group (55-59)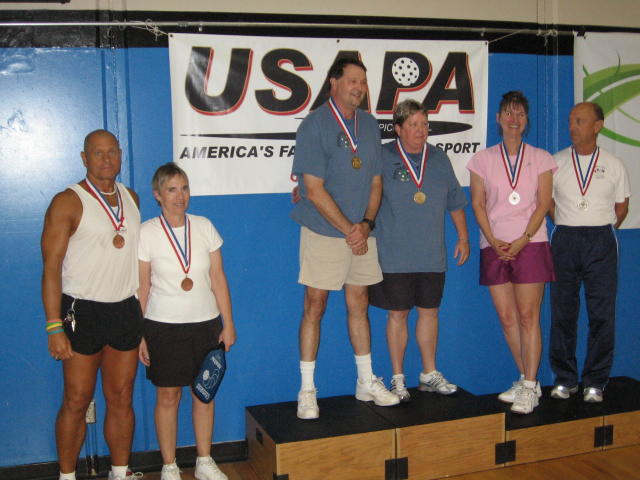 After the tournament, we returned to Nacogdoches to have the coach painted at Xtreme Graphics. We stayed in the coach until the design was laid out. Jim and I designed the graphics and we wanted to make sure that when they were actually laid out on the coach that we liked the look. It was a good thing that we stayed as there was one small snafu. The bedroom windows are two different sizes. Jim, in doing the coach schematics, had assumed they were both the same size. Jim had to make some quick layout changes to accommodate the different sizes. We also modified the top stripe when we saw it laid out.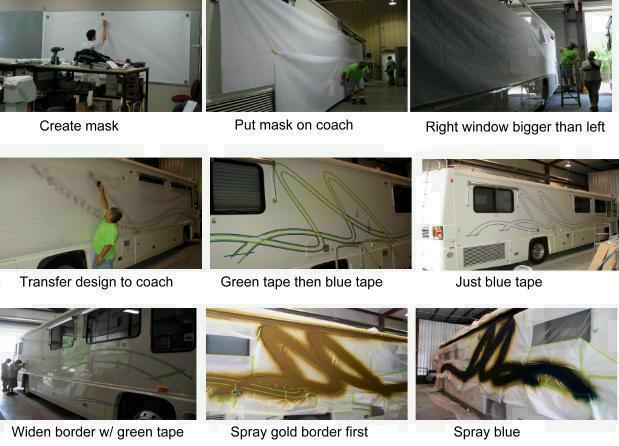 While the coach was being painted, we went to Clinton, MS to stay with Jim's Mother and to visit with his relatives. It was an enjoyable time, filled with LOTS of eating and visiting.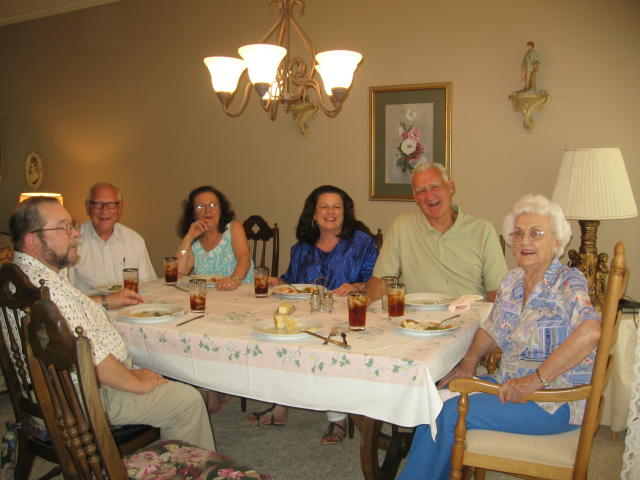 We returned to Nacogdoches to pick up the coach. We are quite happy with the graphics.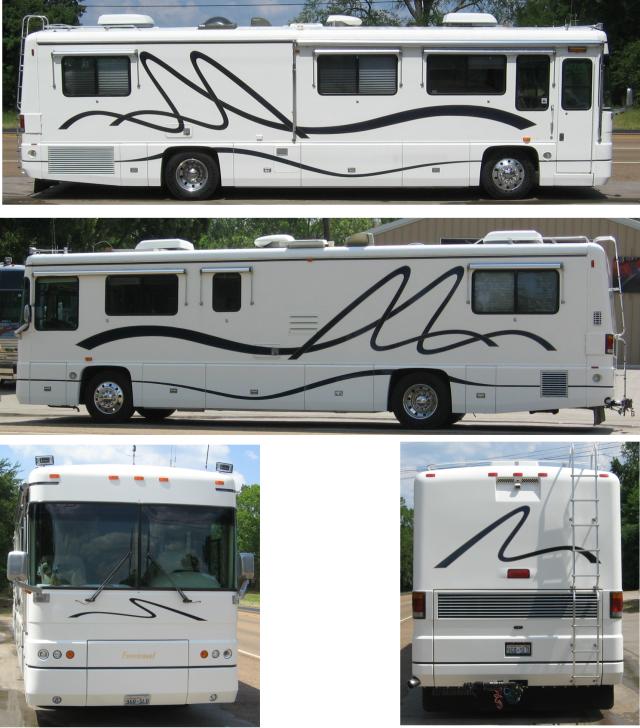 Xtreme was supposed to do some repair work on the roof while they had the coach, replacing the front and end cap seals, removing some vinyl numbers, and replacing the shower skylight seal. When we arrived to pick up the coach, Jim discovered they had forgotten to do this work. With an hour left in their workday, they hopped to it but quickly discovered that the skylight seal had allowed water to leak under the roof gelcoat into the roof causing the fiberglass to delaminate and mold was growing between the fiberglass and wood. If left, the entire roof would be damaged. Fortunately, we had an extra day in our schedule before taking the coach to Foretravel for new carpet and Xtreme was able to repair the problem.