Living on the Road
with Jim and Gayle
May, 2009

The focus of this month was the coach. We traveled to Algodones, Mexico to see the paint workmanship on a friend's coach. Finding it unacceptable, we decided to have the coach painted in Nacogdoches, TX.

We have finalized the design that we want painted.

Jim patched up the couple of dings in the fiberglass.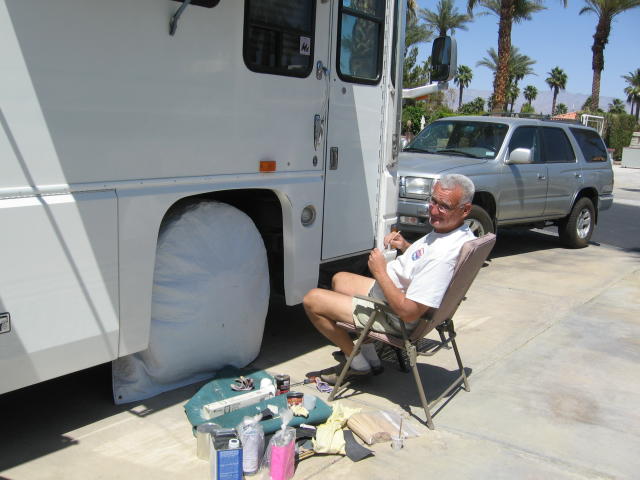 To me, the thing that ages the coach the most are the headlights. The new coaches have round "Euro-lights". Foretravel sells a light "kit" with all of the pieces needed to upgrade the lights.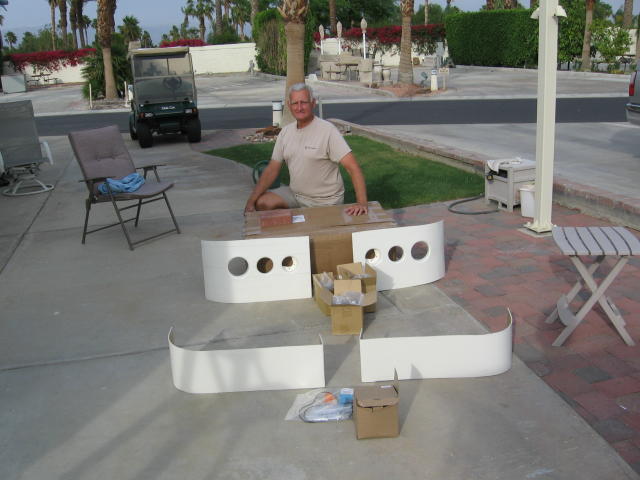 Jim started preparing the coach for the new lights.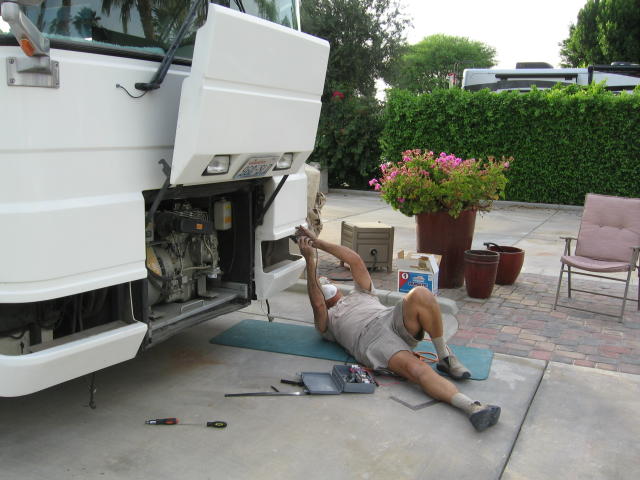 And then, reality set in. It was going to be a LOT of work, the temperatures were in the triple digits, and we had to leave in two weeks. Jim reinstalled the old headlights and made an appointment with Foretravel to install the new lights before we have the coach painted.

This is the "Before" picture of the coach as we wait at Foretravel in Nacogdoches, TX for the work to begin.