Living on the Road
with Jim and Gayle
June, 2008
We finally left Indio on June 12 -- way later than we planned! Our first destination was Yosemite National Park (south entrance). All my life I have seen spectacular pictures of Yosemite so I was really looking forward to seeing it. Though my pictures don't do it justice, it is a true natural wonder.

This is "Tunnel View" where El Capitan, Half Dome, and Bridalveil Falls can all be seen (there was quite a haze in the air).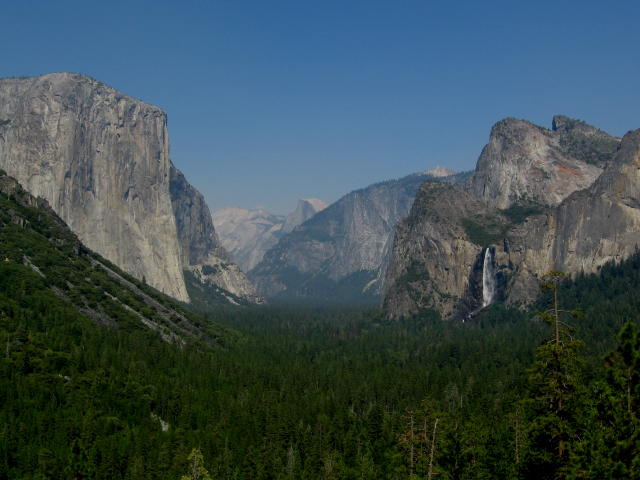 Half Dome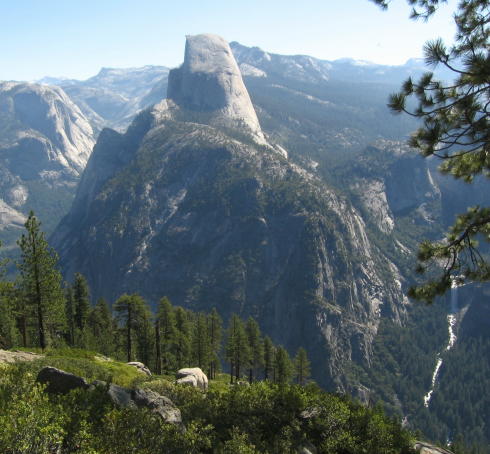 Jim emulating Ansel Adams at Half Dome.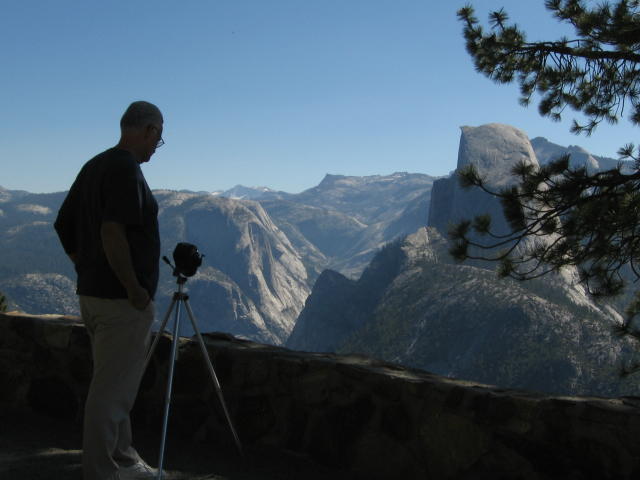 We took a hike to Taft Point. That's me!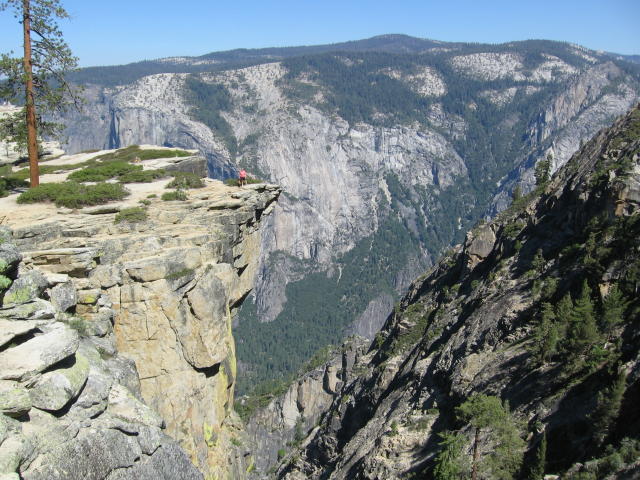 From Yosemite, we doublebacked to Sequoia and Kings Canyon National Parks to see the ancient giant Sequoia trees.
This is the General Grant (third largest tree in the world and our nation's "Christmas tree").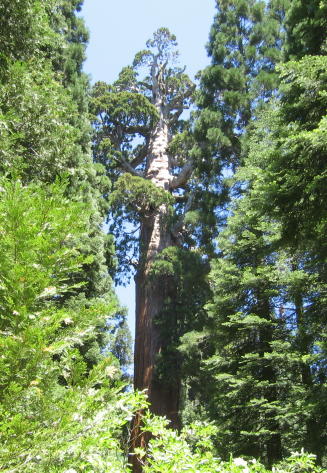 The base of the sequoia trees reminded me of huge elephant legs.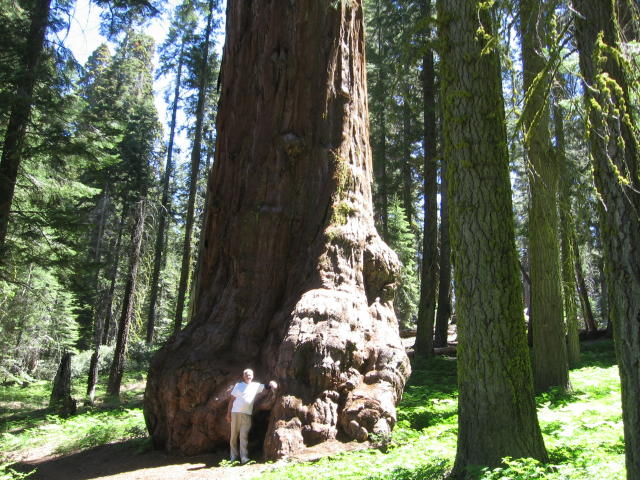 Jim remembers standing in front of this sequoia carving of Paul Bunyan in 1956.


We traveled to Lone Pine to see Mt Whitney, the highest mountain in the lower 48 states.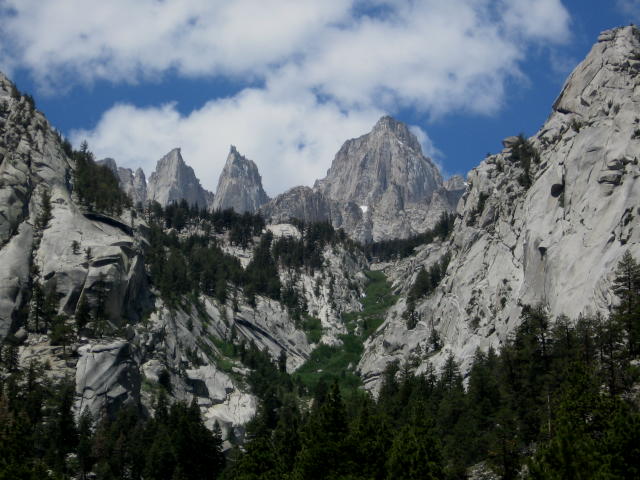 Also outside of Lone Pine are the Alabama Hills, the site of many of the old westerns and more recently, "Tremors".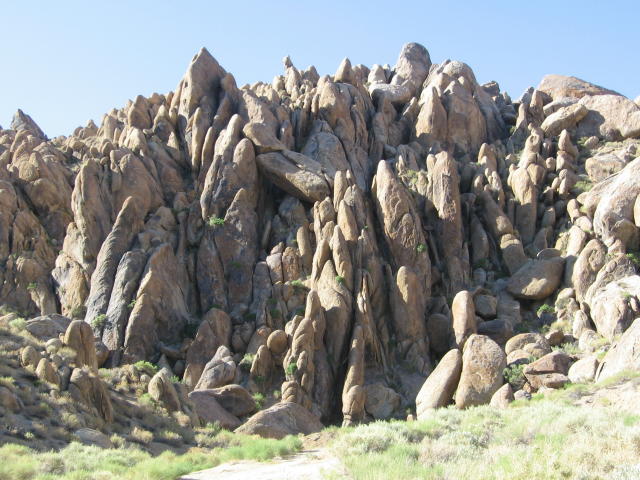 On our way to Lee Vining, we made a short sidetrip to Bristlecone National Forest. Bristlecone pine trees are the oldest living thing in the world.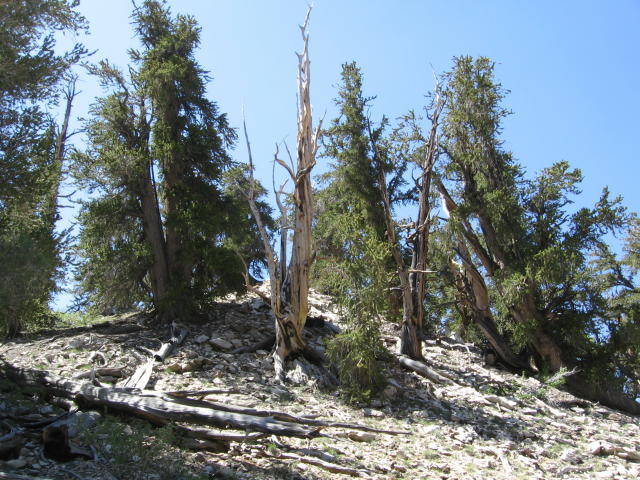 In Lee Vining, we returned to Yosemite (east entrance). Unfortunately, the smoke from the hundreds of wild fires in California was thick. All of our pictures are really just grey ghosts. This is a picture of the backside of Half Dome.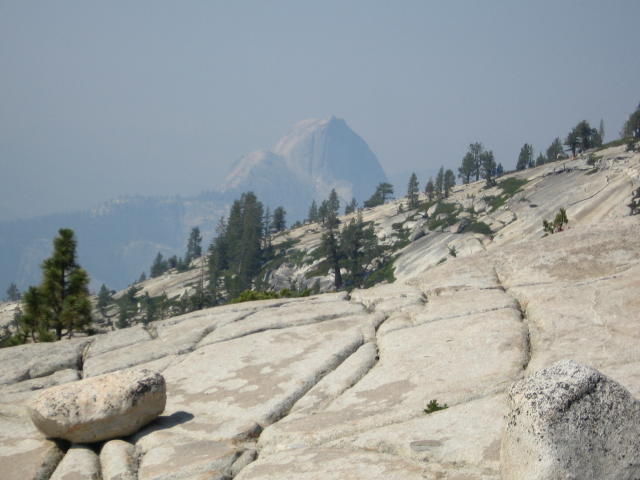 Mono Lake, a huge alkaline inland sea with towering "tufa" formations, was barely visible due to the smoke.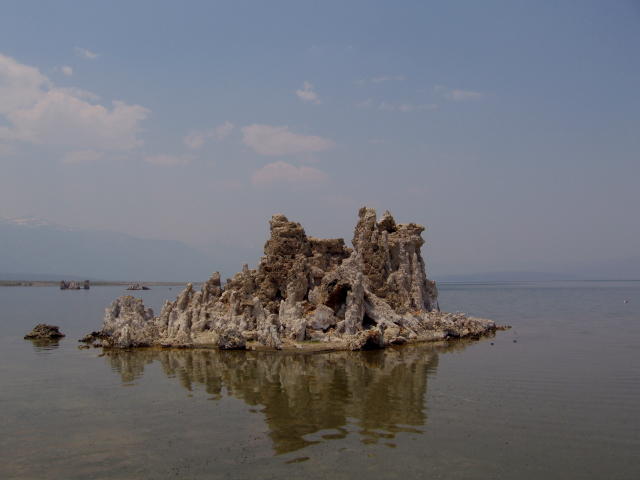 Just outside of Lee Vining is the old gold mining town of Bodie (now a state historic park). This is a photographer's paradise with hundreds of old buildings and their contents in "a state of arrested decay" meaning it isn't being restored but is being kept from disappearing.