Living on the Road
with Jim and Gayle
May, 2008
This is our last month in Indio this season. The park is practically deserted. We are the last residents on our street.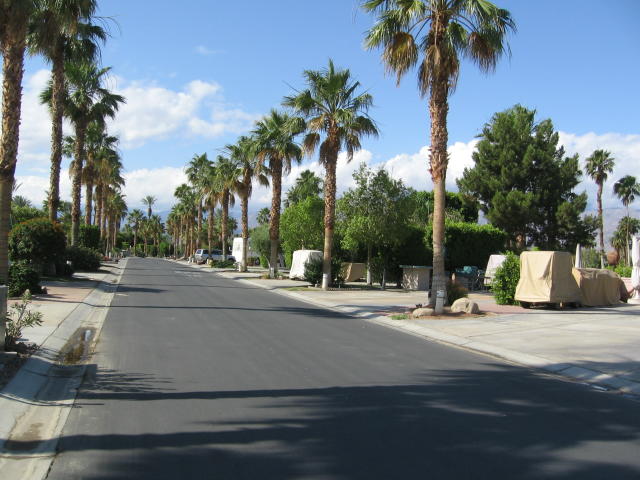 I golfed more this month than any other time this season. The golf course that my neighbor, Mary Ellen, belongs to had very inexpensive rates for guests this month so I golfed with her. I bought new golf clubs. My old ones were showing their age. Unfortunately, they didn't help my game! (Picture by Mary Ellen.)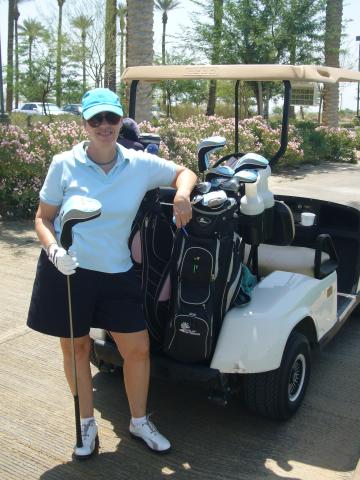 Jim finished his black and white film photography course. He really enjoyed getting back into "real" photography. As his semester project, he chose to do a series on palm trees. This is one of his pictures. He bought a scanner so that he could, in addition to developing negatives in the dark room, scan the negatives and work with them on his computer.