Living on the Road
with Jim and Gayle
January, 2017
We celebrated New Years Day with friends Gordon and Karen and Linda and Eldon. I cooked ham hock and black eyed peas along with cornbread for good luck for the coming year.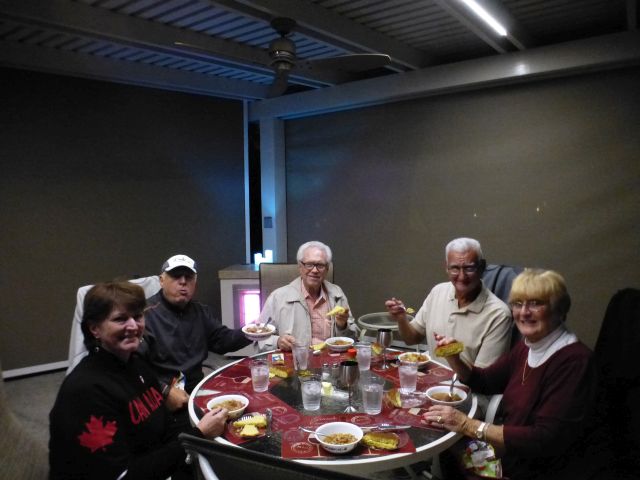 We had to move a dinner up to the clubhouse due to bad weather. It was still a really nice evening.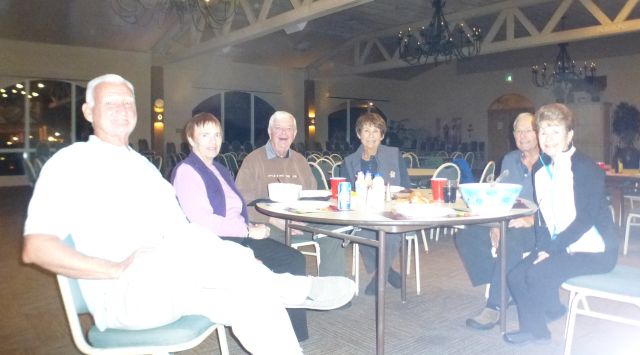 We added a second screen to our pergola to help keep it warmer in the evenings.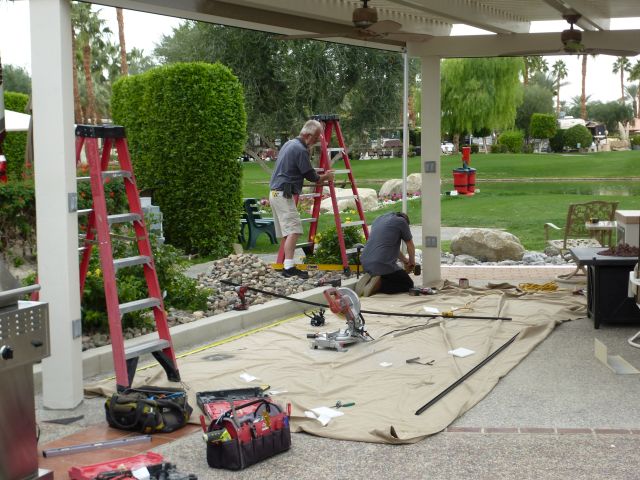 We also added a firepit. Max helped Jim with the assembly.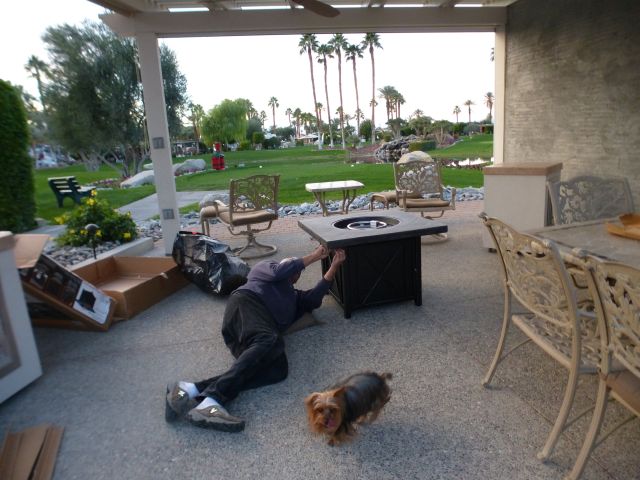 Jim trimmed the big tree on our lot and added caulking to the pergola to try to keep the rain from running down the slats.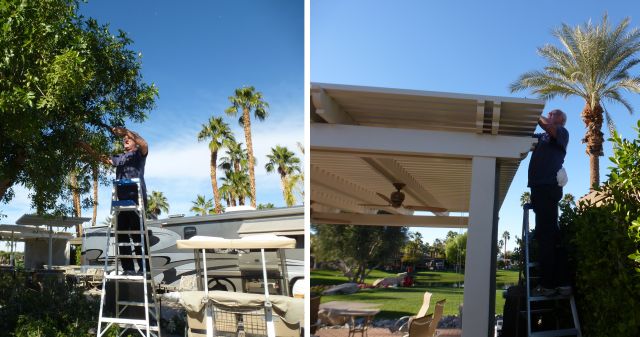 We went to see Tony Orlando at the local casino. Wow! What a show. I would highly recommend him!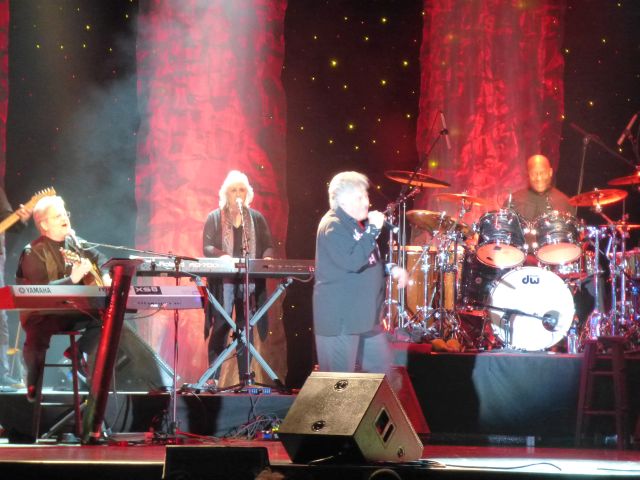 Jim has decided to run for the Home Owners Association board of directors. He participated in the "Meet the Candidates" forum. The election is next month.


We have had an unusual amount of rain this year and in the higher elevations, snow. This is good for California as it is really helping the drought conditions. However, while most of the country has had really awful weather, we have mostly had sunny, blue sky days.