Living on the Road
with Jim and Gayle
April, 2013

The winter season in Indio is winding down. The weather is starting to get hot and people are leaving. We had a great end of season party. It was a street dance with lots of good food, beer, and music.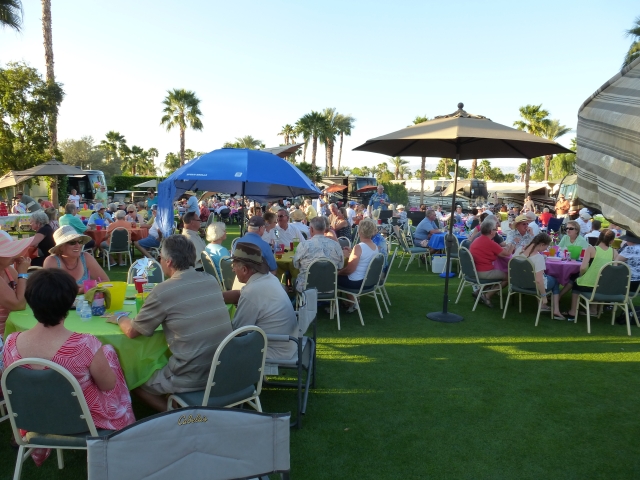 Jim and I finally made the trip into downtown Palm Springs to see the 26 foot high statue "Forever Marilyn". It was pretty impressive.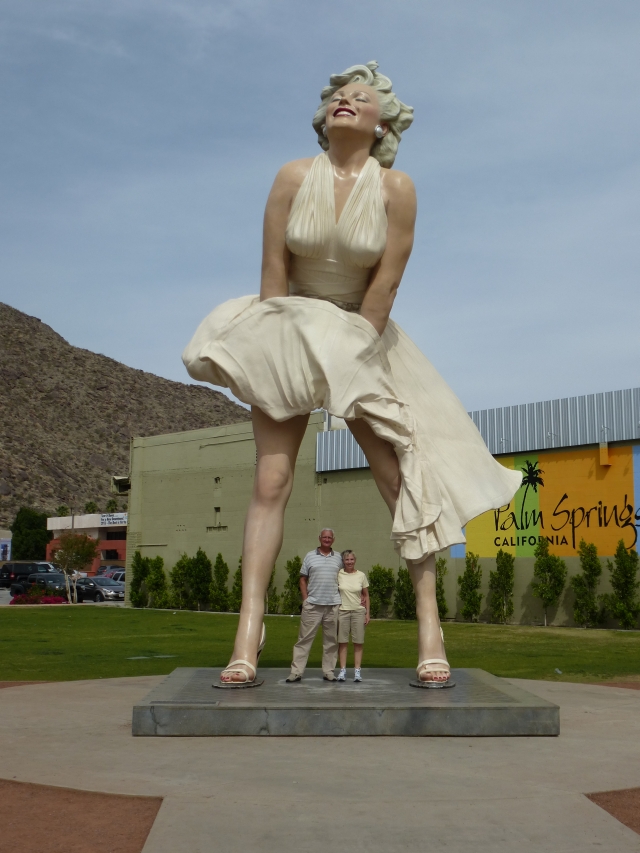 I don't have pictures of the two biggest events this month. I flew to Seattle to visit my Mom for a week. She is doing very well and we had a great visit.

While I was in Seattle, the Palm Springs area had one of the biggest dust storms in recent history. By time the dust settled, Jim cleaned up about a half bucket full of dirt from our lot. The resort looks dirty though everone is working hard to get it cleaned back up.


Jim completed his pencil drawing that he has been working on most of the season. It is wonderful.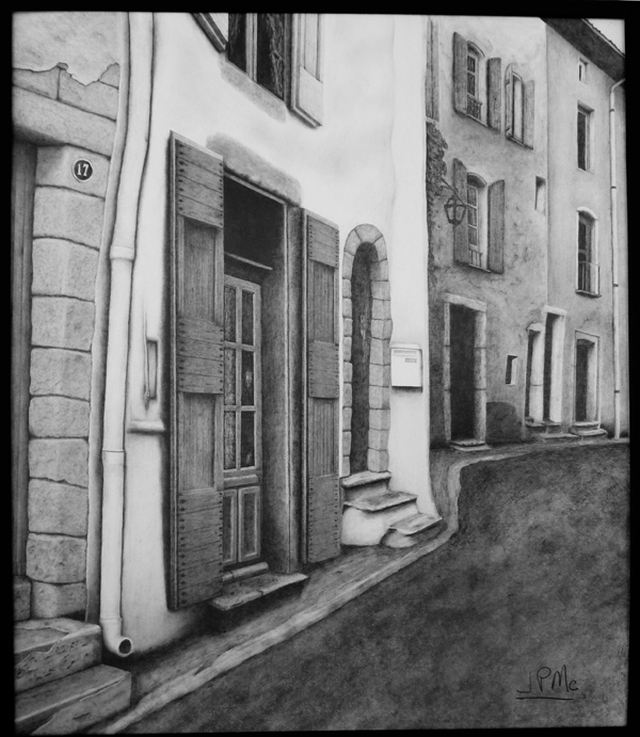 The cactus are in bloom. This is probably one of the most beautiful that I have ever seen.