Living on the Road
with Jim and Gayle
March, 2013

The exciting news for this month is we have bought a "new-to-us" motorhome. It is a 2003, 40 foot, two slide Foretravel. We will pick it up in Texas in late April. It is currently having some repair and upgrade work done on it, including new headlights so it won't quite look like this when we pick it up. We now need to sell our current motorhome.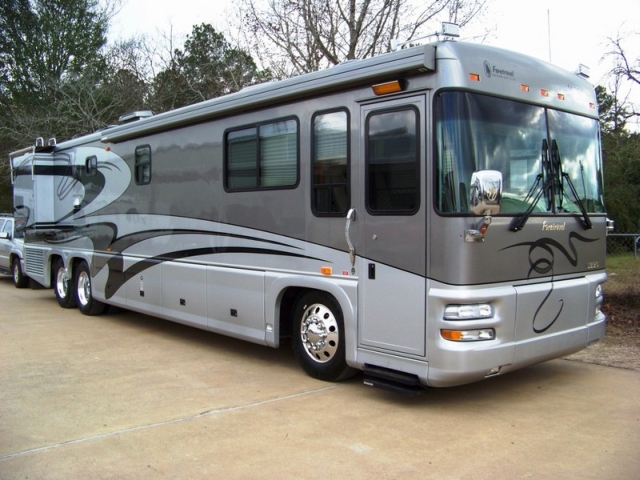 I played pickleball in the Catalina Spa and RV Resort tournament. In Women's Doubles (Skill Level 4.0), DeeDee and I didn't win a game. However, in Mixed Doubles (Skill Level 4.0), Bernie and I won Silver!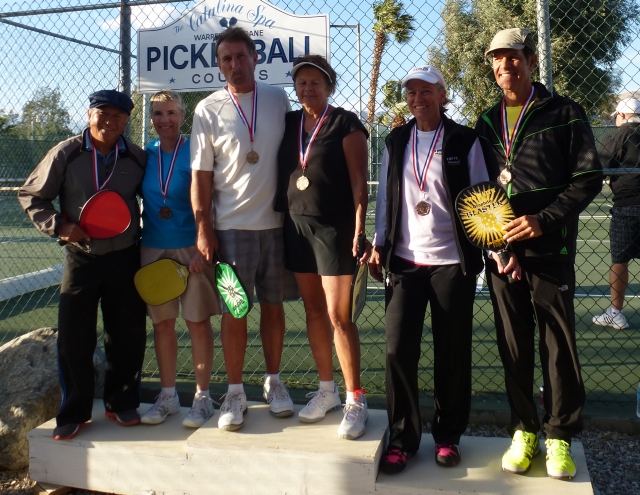 I hosted a birthday party for three of my friends (Mary Ellen, Marian, and Jim J) who had March birthdays. The temperature was in the 90s so we had cake and ice cream in the Owners Lounge.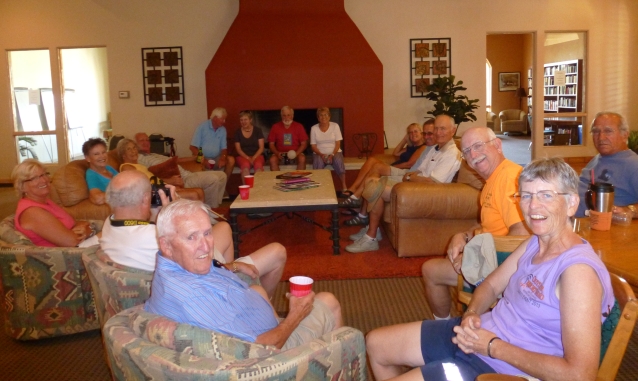 Max