Living on the Road
with Jim and Gayle
September, 2010

At the end of August, I played pickleball in the Olympic Peninsula Senior Games in Port Angeles, WA.

I won a Gold Medal in Woman's Doubles with my partner Leanne.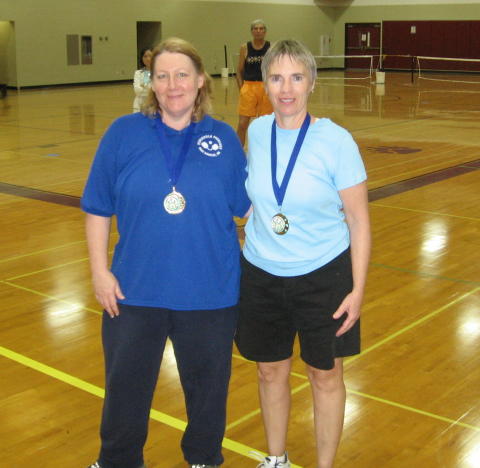 I won a hard fought (and fun) Bronze Medal in Mixed Doubles with my partner Paul.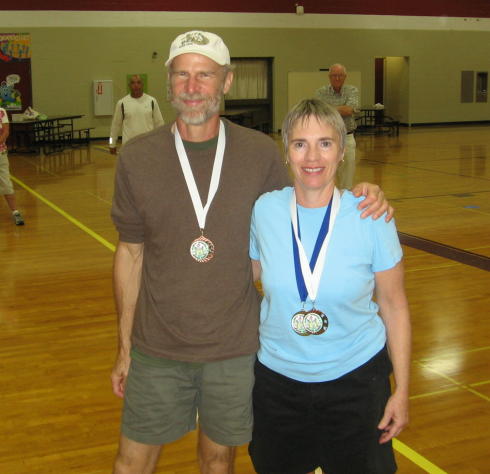 While staying in Sequim for the tournament, Jim felt well enough to start repairing the damage to the coach that we got when we went to Wrightwood earlier this year.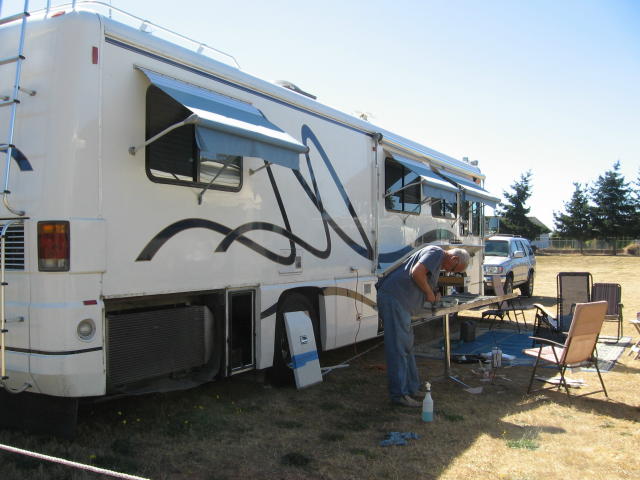 Steve and Linda came by to visit one day. They brought a dog toy that both Charm and Max enjoyed.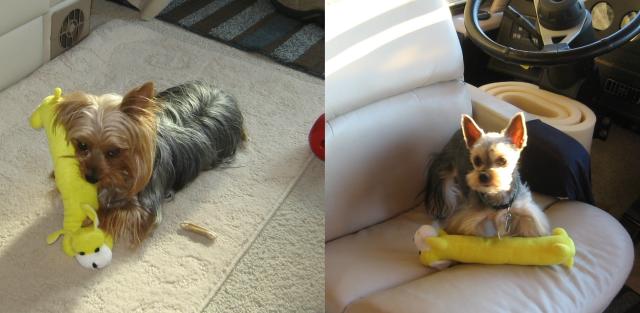 We are now in Desert Aire for our annual six-week salmon fishing on the Columbia River. We are staying on our lot this year (at least until the county kicks us off of it).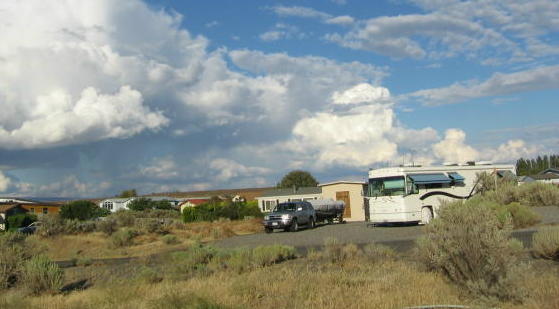 We are, at this point, having a good salmon season. The fish counts are high this year and we are catching some nice fish.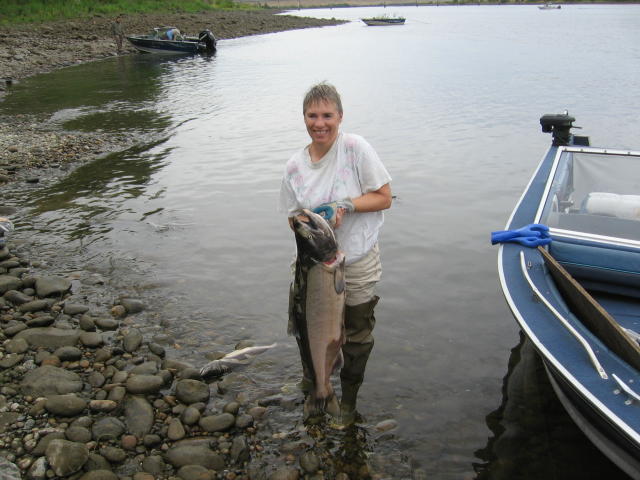 Happiness...