Living on the Road
with Jim and Gayle
March, 2009

Jim is enjoying the ORI darkroom. This is a picture taken during the Joshua Tree workshop.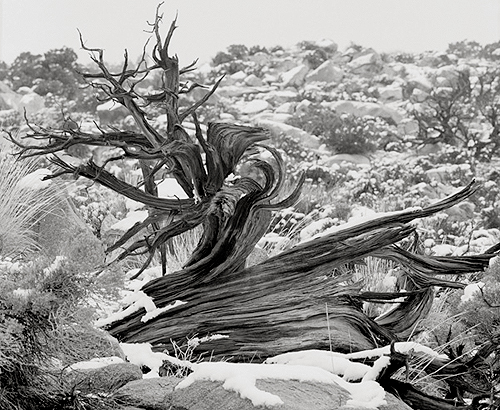 Six pickleball players traveled to Casa Granda, AZ to play in a pickleball tournament. I played in Women's Doubles with a player from Casa Grande.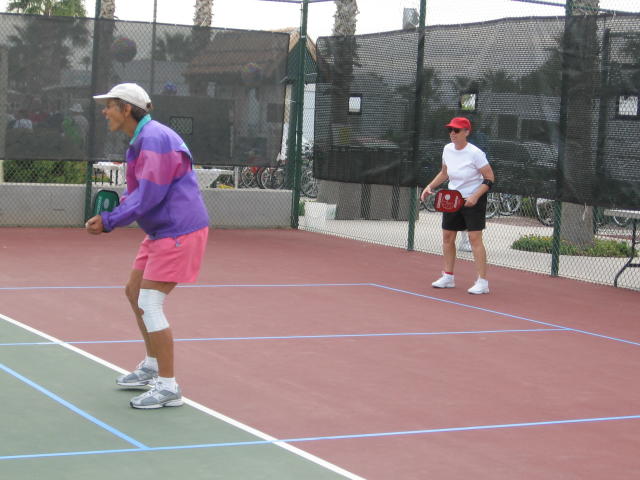 I played Mixed Doubles with Dan from our resort. We did very well, winning our first two matches. Each match consisted of best 2 out of three games played to 11 points. The first match we won the first two games; the second match we won the first and third games. The next match, we lost our two games, but it was against the eventual gold medal winners. We then went into the consolation rounds where we came close to winning, but ended up losing our single game 17-15.

This is Dan and me getting our first match instructions.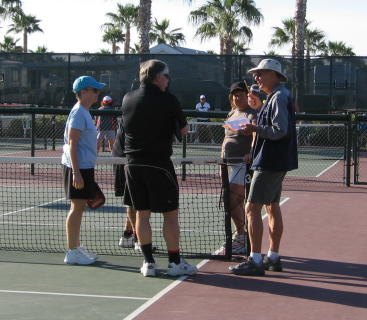 Candy (one of the ORI players), Dan, and me waiting to play (it was cold in the morning).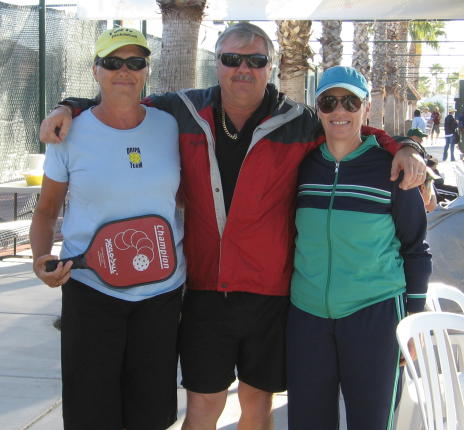 Other activities this month that I didn't take pictures of included a visit from Ken and Marg, friends from Port Angeles, WA. I also flew to Seattle for about a week to visit my Mom. Although the weather was bad, we had a nice visit.

This month, Puppet got sick and in trying to figure out why, we had bloodwork done that showed major problems with her liver chemistry. We took her to a liver specialist in San Diego. By the time we got into him, her blood chemistry had improved so he wants us to wait two weeks and redo the bloodwork before we do any more invasive testing. We are holding our breath until the end of the month and hope everything will be okay.