Living on the Road
with Jim and Gayle
March, 2006
When we planned our trip, I wanted to go see the Monarch butterflies in their winter habitat. Unfortunately, the roads looked REALLY bad on the maps, so we ruled it out. In Patzcuaro, however, we talked to people who had been there (in a 38 foot motorhome) and decided we could make it. Therefore, we added Ocampo and the El Rosario Monarch Butterfly Preserve to our itinerary. Most of the way was via the Autopista (the good toll road). However, we had to wind through three small towns and over a section of roads full of topes (speed bumps).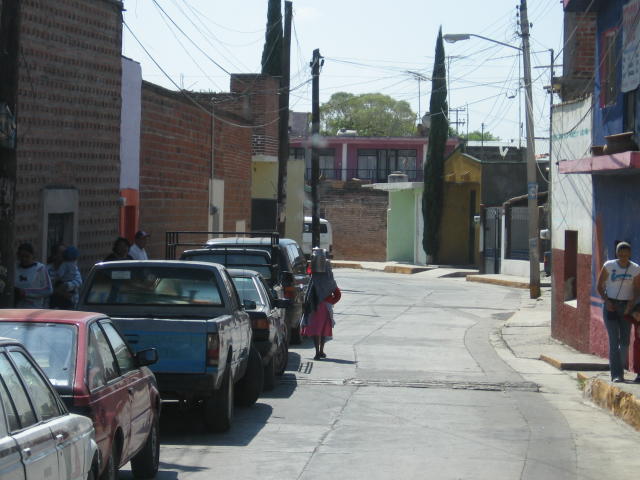 We stayed at the soccer field on the edge of Ocampo. We paid a Mexican each day to "guard" our RVs while we were gone.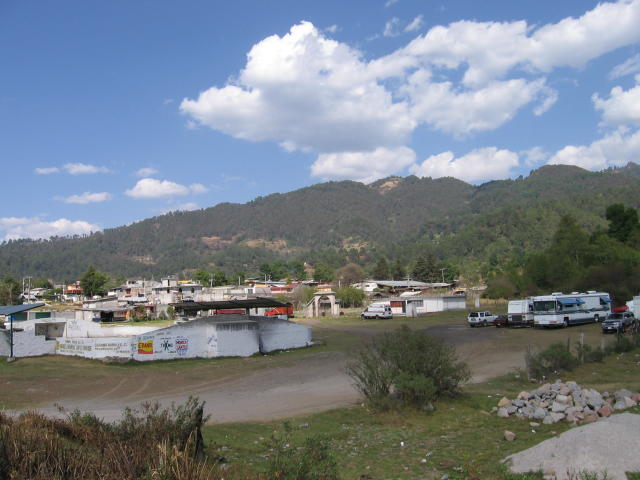 Pictures cannot begin to capture the site of all of the Monarchs. They cling in huge clumps to the branches of the trees. With their wings folded they look like large masses of dead leaves. In the cool of the early morning, there is not a butterfly in the air.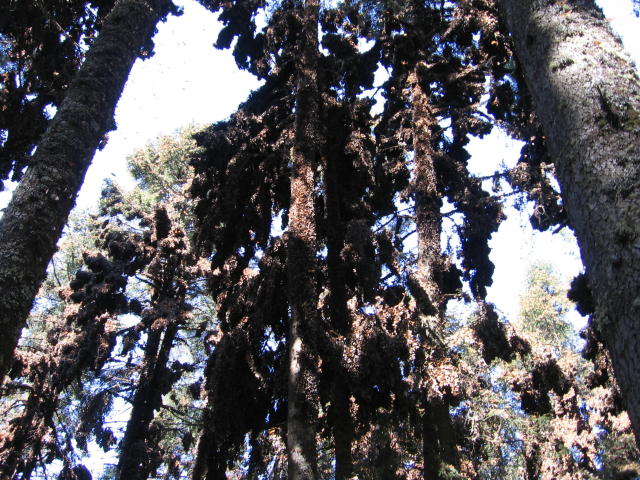 They cover the trunks of the trees and as they start to warm, they begin to open their wings.
(Photo by Sharyl)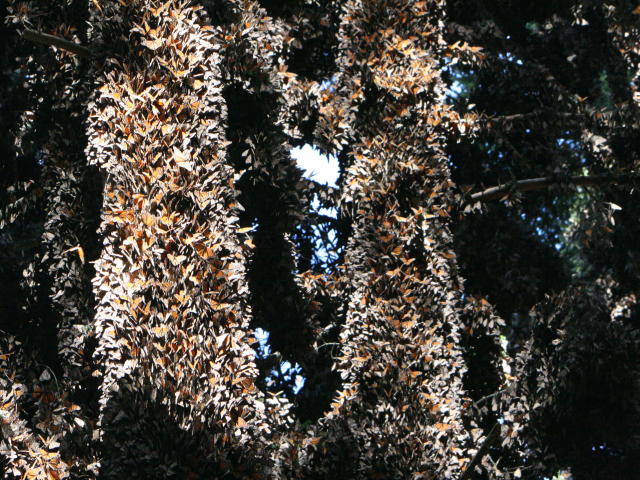 As the morning continues to warm, the trees turn golden as the butterflies open their wings and take to the air.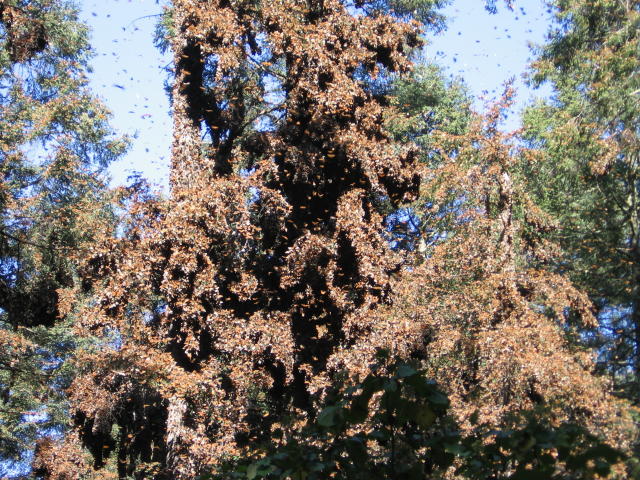 The sky is soon filled with golden wings.
(Photo by Sharyl)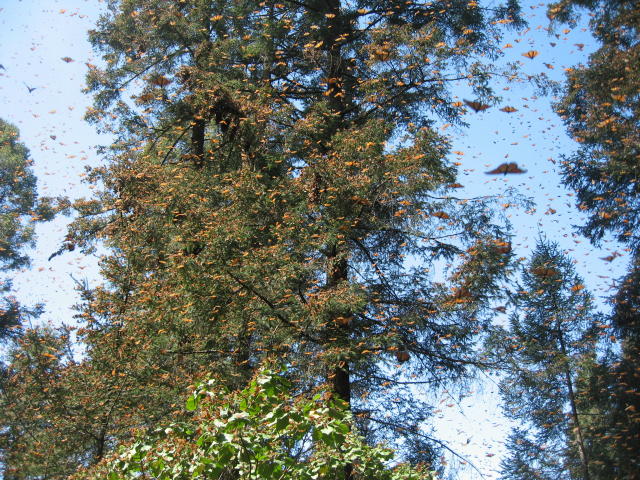 From Ocampo, we went to San Miguel Allende. The road was similar to going to Ocampo -- narrow roads, villages, and the Autopista toll road. Robin's auxillary transmission pump went out on his tow car. Luckily, we had just left a big Pemex. We turned around and Jim and Robin quickly installed Robin's spare pump.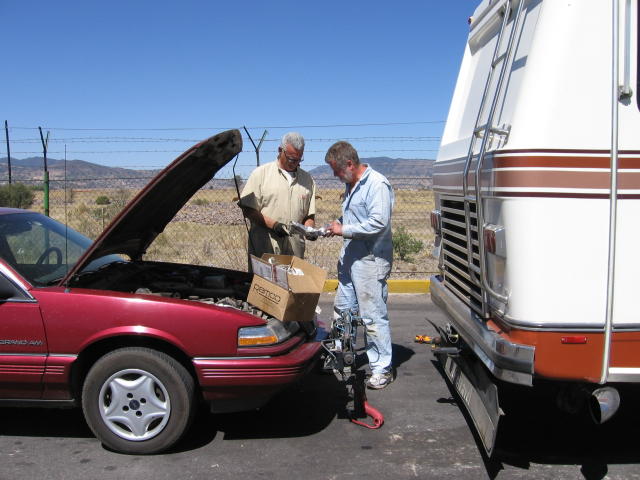 The campground was like an average US campground although we only had 15 amp power and couldn't reach the sewer. It was conveniently located for touring San Miguel.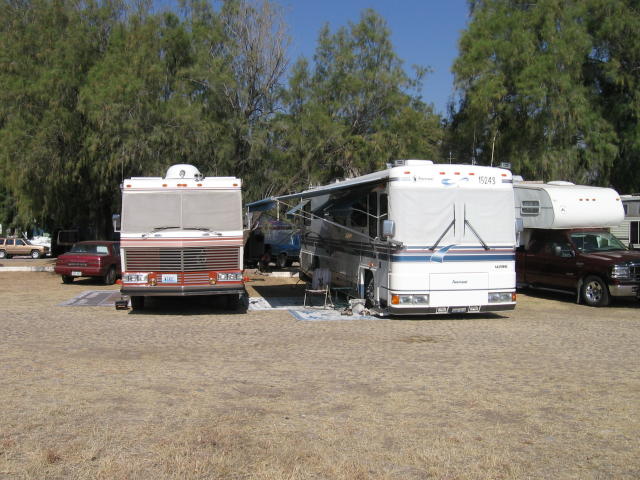 I think San Miguel de Allende is the prettiest citiy we visited.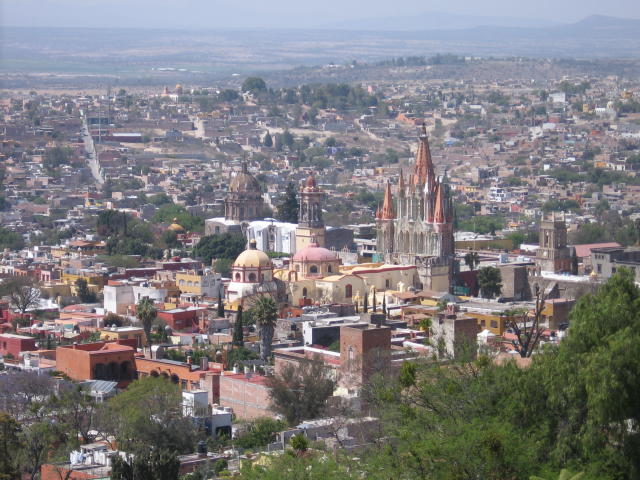 And suddenly, our trip was over! After San Miguel de Allende, we had planned four more stops -- Guanajuato, Zacatecas, San Luis Potosi, and Saltillo. We visited Guanajuato as a day trip from San Miguel de Allende. We decided that Zacatecas wasn't worth the extra miles to get there. San Luis Potosi and Saltillo were really just stops to get us to the border. Having talked to people along the way, we knew that PEMEX stations were good overnight stops and that the toll road we would be traveling was good. So, from SMdA we headed home.

The roads were good (though expensive!).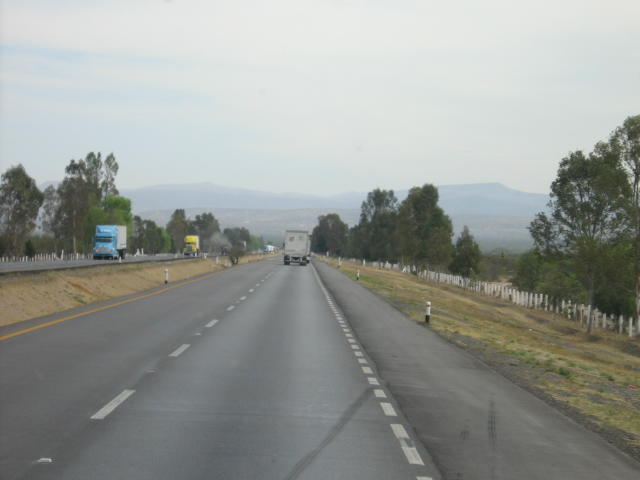 Our last night in Mexico -- at a PEMEX fuel stop.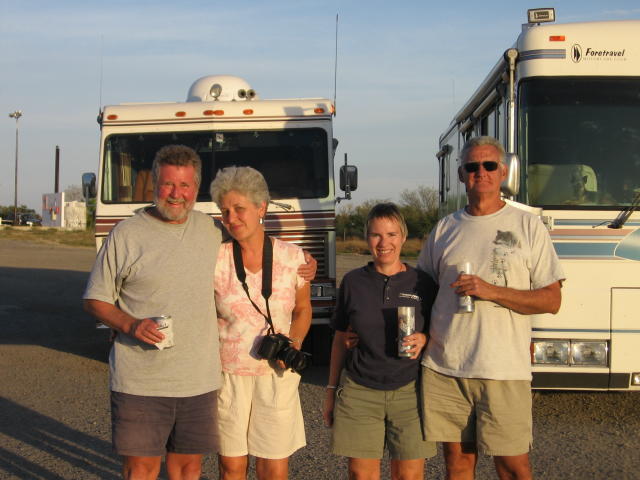 Crossing the border into the US at Pharr, Texas (picture by Sharyl). The end of a wonderful trip.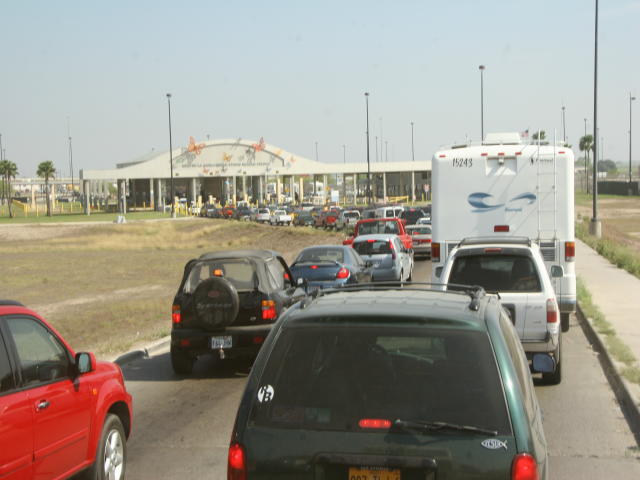 Our Mexico adventure far exceeded all of our expectations. We were sad to see it end. It was really jarring to return to the hustle and bustle of the US. I tried to put together images that capture the feelings from the trip. You can see them at:
2006 Mexico Memories


After leaving Mexico, we spent the night in Mission where we bid farewell to Robin and Sharyl. We then spent a week in Rockport where we caught up on cleaning and other chores. Robin and Sharyl stopped by on their way to Houston so we had a "reunion" dinner. It's strange not to be traveling with them anymore. We then spent a couple of weeks in Austin visiting with Jim's mother and sister. I flew to Seattle for about a week to visit my mother.