Living on the Road
with Jim and Gayle
February, 2006
The road between San Blas/Santa Cruz and Puerto Vallarta was narrow, hilly, twisty, lots of blind curves, jungle right up to the roadside, no shoulders. It was only 86 miles but took us 3 1/2 hours to drive it. The drivers were certainly glad it wasn't any further!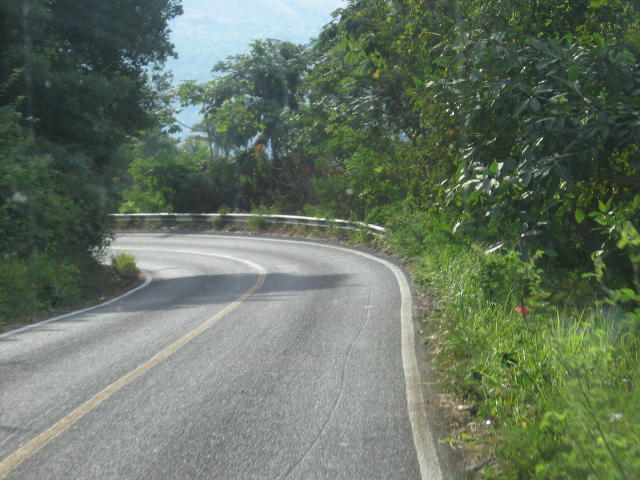 We were worried about finding a place to stay in Puerto Vallarta. All of the places that I'd written to had responded that they were full. Reports from people we encountered along the way were that they had been unable to find a place to stay in PV. Canadians flock down in about October and stay the winter, filling up the parks. Fortunately, Bob at our Indio RV park told us about a small park right on the edge of town, El Pescador. It had room and it was nice with lots of shade and an easy bus ride into town.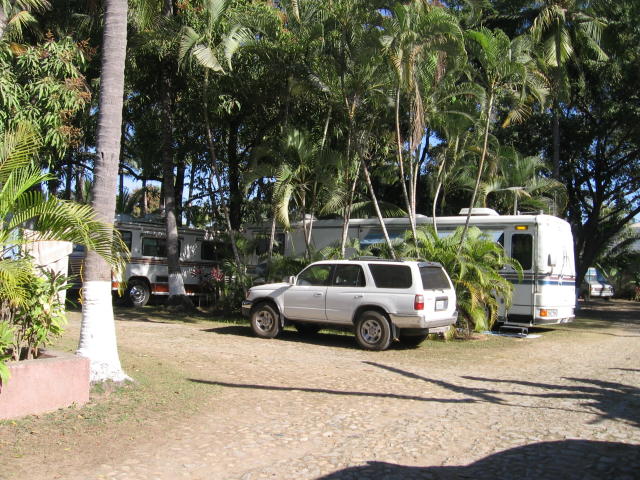 Puerto Vallarta is a tourist town built around the vast beaches of Banderas Bay.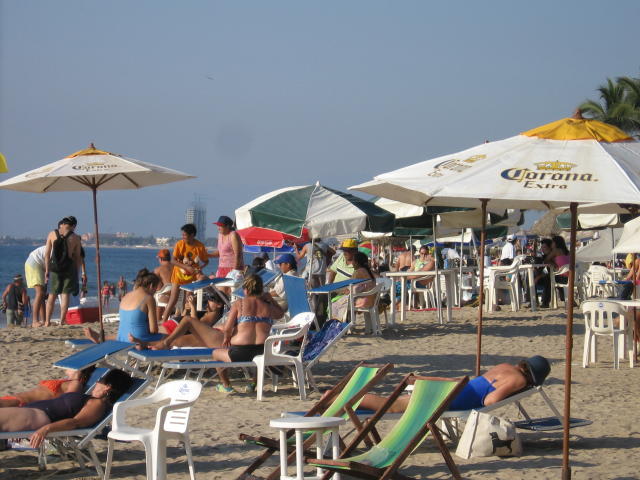 From Puerto Vallarta we headed inland to Etzatlan. For the first part of the trip, the roads were narrow and twisty but not much truck traffic. For the second half, we were back on the nice (expensive) toll road. Unfortunately, we took the wrong exit off of the toll road. We realized it immediately and turned around, but there was no entry back to the toll road! After driving a bit, we pulled up behind a truck stopped on the side of the road. Robin, speaking little Spanish, was able to get reassurance that we were going the right way. The trucker even lead and when our turn came up, he pulled over and waved us to it.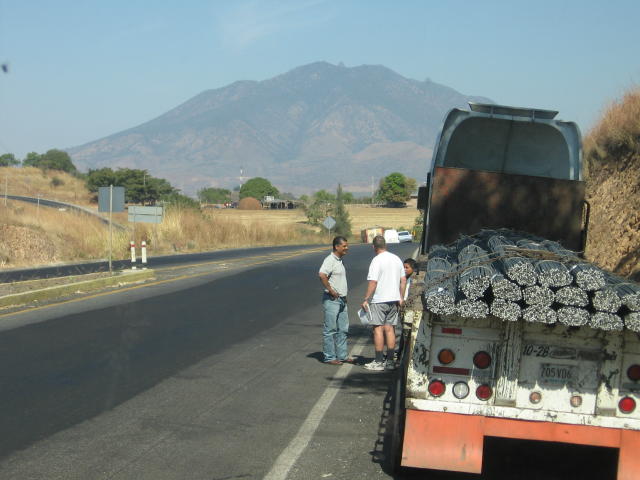 The RV park in Etzatlan, Delia's, has been inactive until recently. The old-time RVers (60s hippies) have purchased land from the ranch and built houses. The people who own the ranch were really nice.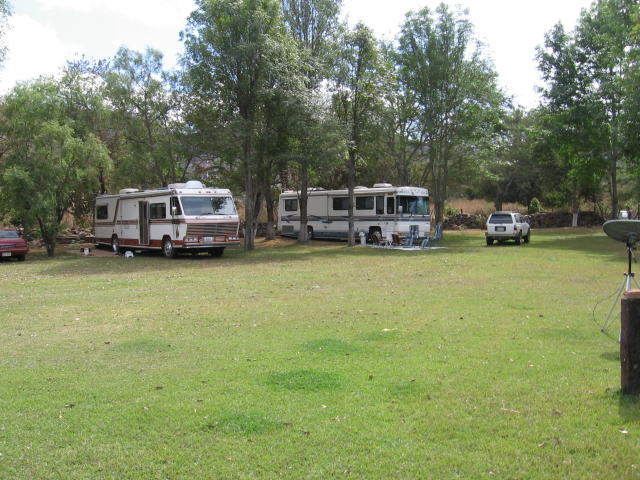 We went to Etzatlan to tour the tequila distilleries of Tequila. This is the only region that makes true tequila. The blue agave grows in the volcanic rich soil.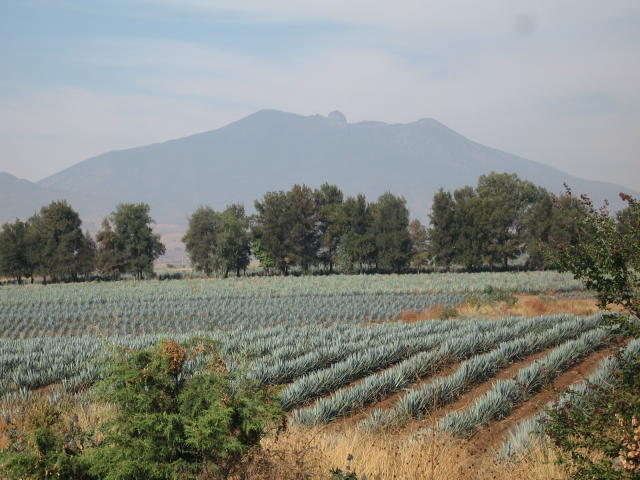 Villa Corona was our next stop. This 57 mile, 2 hour drive was TENSE! The first part was a narrow road (no shoulders, of course), heavily used by overloaded sugar cane trucks traveling in both directions. The middle section was really no shoulders, and barely any road (picture by Sharyl). They were doing major construction on the road and had trenched down the shoulders such that it would have been a steep drop should one stray. The last section of roadway was again narrow with no shoulders.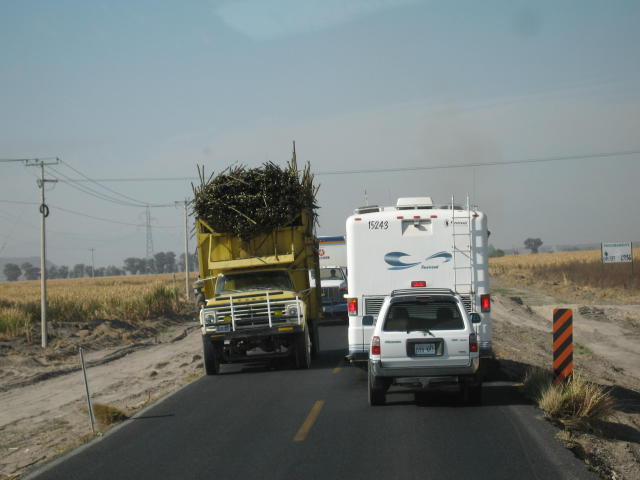 The RV park, Parque Acuatico Chimulco, was very pleasant. The sites were short but we were able to hang over the road in back of our site and fit in.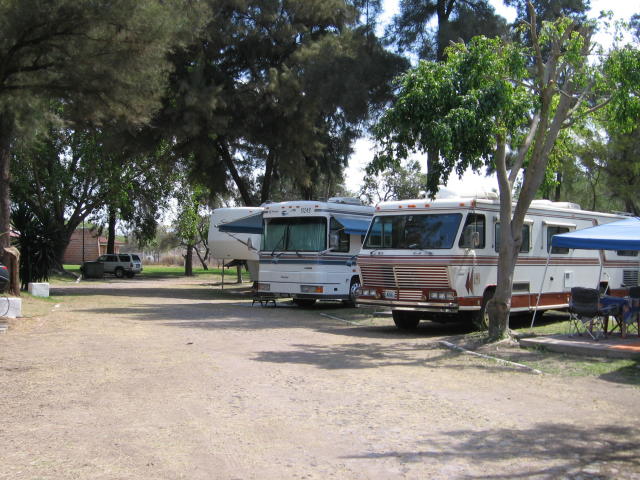 We visited Villa Corona to experience a Mexican "balneario" or water park. The RV park, Parque Acuatico Chimulco, is part of the water park. In the evenings, from 7pm to 10pm, a pool, especially for the RVers is filled with hot spring water. We had hoped to stay only two nights and then move to an RV park closer to Guadalajara. Unfortunately, that park was full so we stayed at VC and made the hour commute into Guadalajara, Tlaquepaque, and Tonala.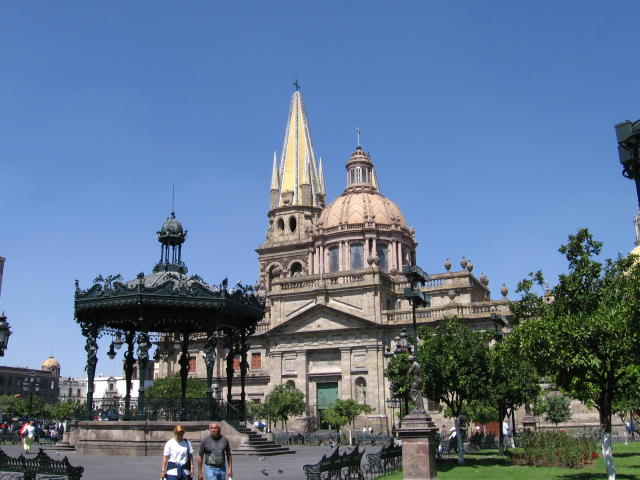 Many Mexican drivers seem to think that just because they are moving faster than the vehicle in front of them that they can pass -- regardless of whether there is oncoming traffic. We got a lesson in this early on when a bus passed Robin and almost took off his front end when he had to duck back into the lane to avoid a head-on collision. On the way to Jocotepec, I was taking pictures when this idiot jumped out from behind this truck. The only reason we didn't have an awful crash was because, for once, there was a shoulder which the truck could pull off onto and Jim stood on his brakes
.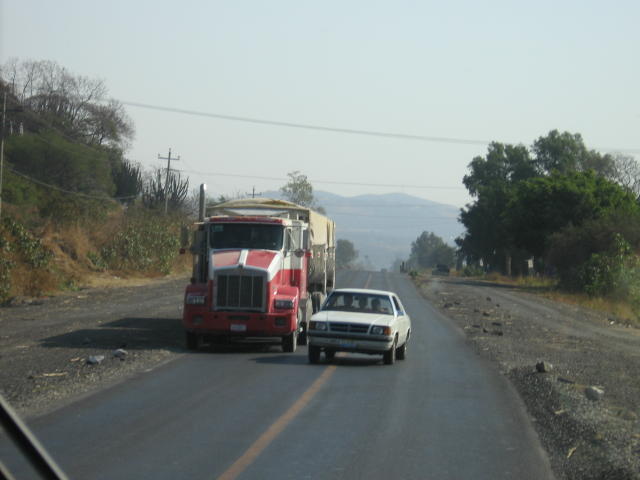 The RV park, Roca Azul, has seen better days (probably in the 70s before the level of Lake Chapala went down). However, it appears to be making a come back (as is the level of the lake). The sites have been newly rewired and new sites put in. We quite liked the park. Sitting on the edge of the lake, under pine trees, it felt like a mountain campground in the Pacific Northwest.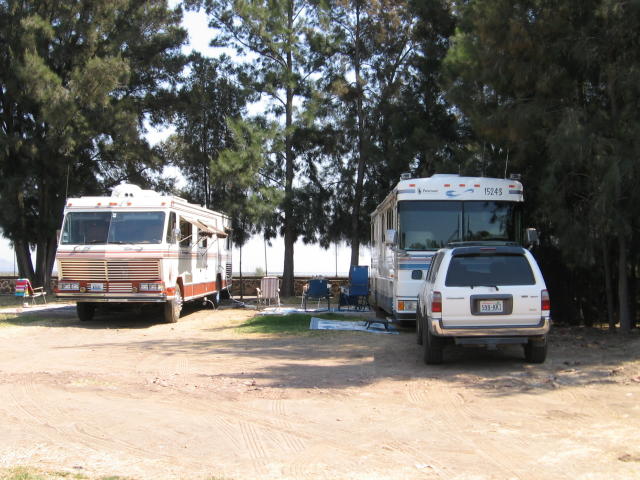 We went to Jocotepec to see the town of Chapala, home to a large number of Canadian and American retirees. We weren't impressed. The charm of Mexico was gone. It was "gringo-ized". We spent one day driving around (Jocotepec has not lost its charm and is quite nice), but spent the rest of our time taking it easy, taking advantage of the free wifi internet, and the free laundry. It was a good stop to just get caught up with things.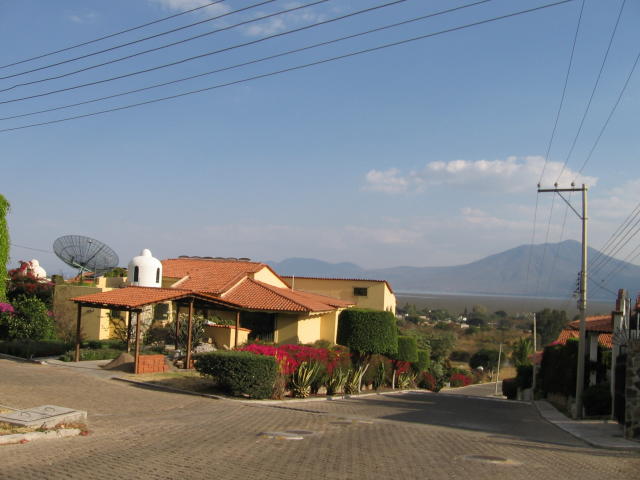 The drive to Patzcuaro was fairly uneventful. We traveled mainly on the toll road (about $42 in tolls) which was four lanes, wide, and with shoulders! The bypass around Morelia was a little crowded.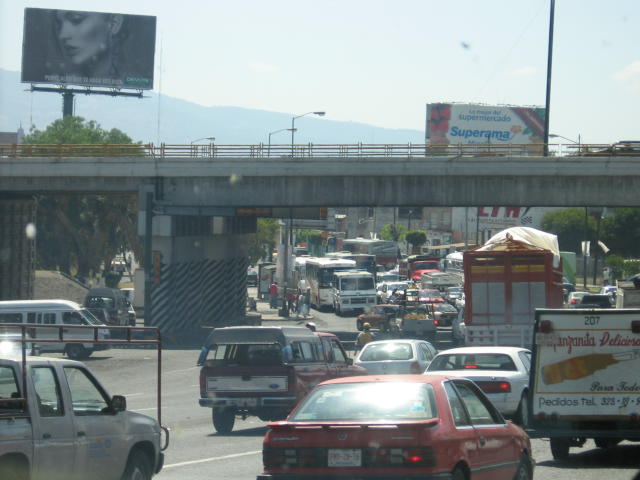 We stayed at El Pozo Trailer Park, just outside of Patzcuaro. A lot of the sites were reserved for a caravan that never showed up, but we were able to get two sites. The spaces were nice and wide with grass!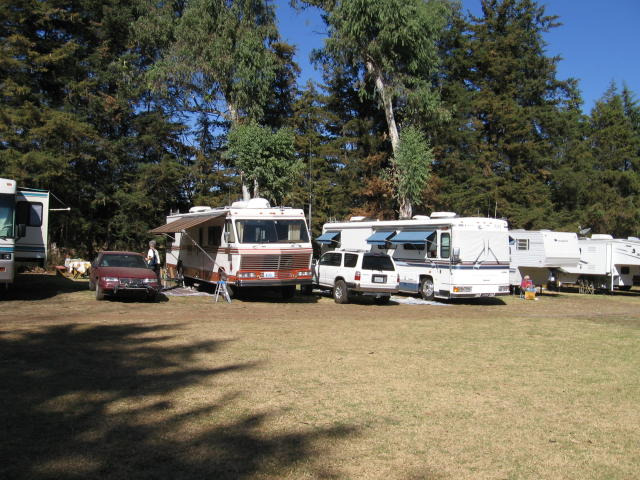 Patzcuaro is an old colonial village. We're not sure why it is only a "village" -- it was a very busy place.