Living on the Road
with Jim and Gayle
January 2004
We are staying in our own corner of "heaven" here in Indio, Ca. this winter. We especially feel that way when we see the weather reports from "home" (Richland, Wa.). In this picture, you can see the contrast: Richland's winter and a "cold" day in Indio:

In the evenings, it is a little chillier, but we can still entertain outdoors.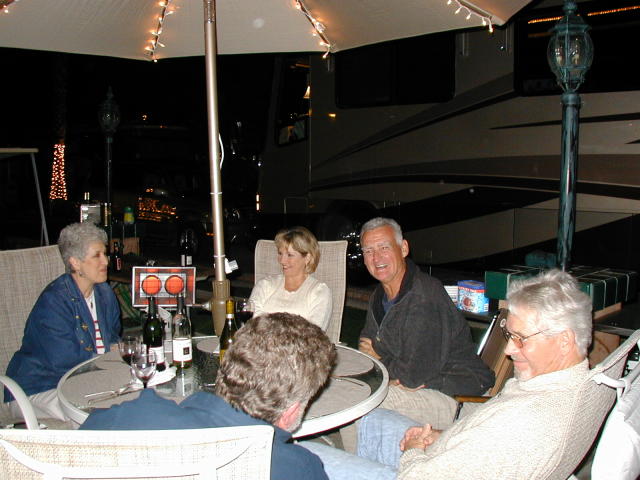 We partied at a neighbor's on New Year's Eve. Here I am with my wonderful friend, Mary Ellen (standing next to me). I tried being a "total" blonde, but have since changed colors again.