Living on the Road
with Jim and Gayle
September, 2016

While in Couer'd Alene, ID, we ran into friends Gary and Gloria who also winter where we do. They invited us to their home. They live on Lake Newman. They took us on a lake tour in their "party" boat. We had a very nice visit with them.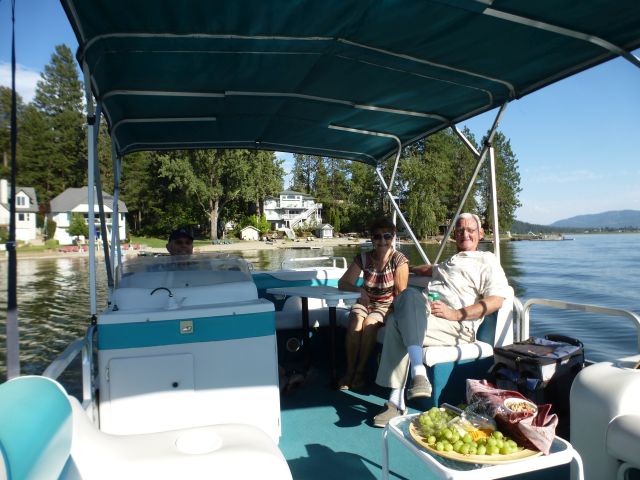 Leaving CdA, we returned to Richland for a short visit before heading to Desert Aire to salmon fish on the Columbia River.

This is turning into a VERY HARD and DISCOURAGING season. In a dozen trips, we have only caught fish four times for a total of 8 salmon! This is the worst start we have had salmon fishing since 2008. Painful!! Hopefully, October will prove to be better fishing.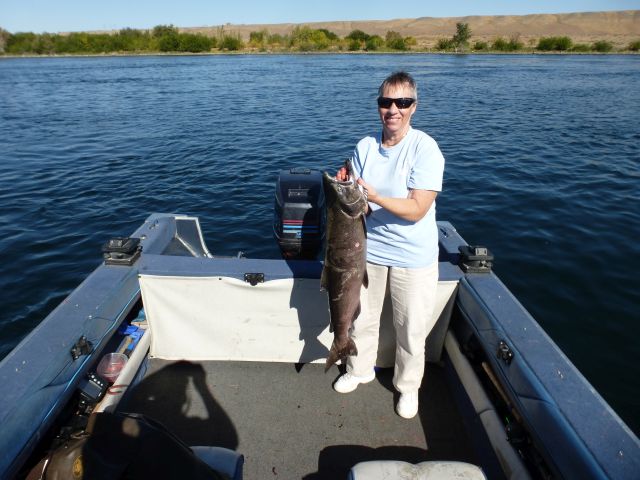 One good day.

I have kept busy doing my annual motorhome cleaning and cooking things with apples -- desserts and apple butter. I have made three batches of apple butter.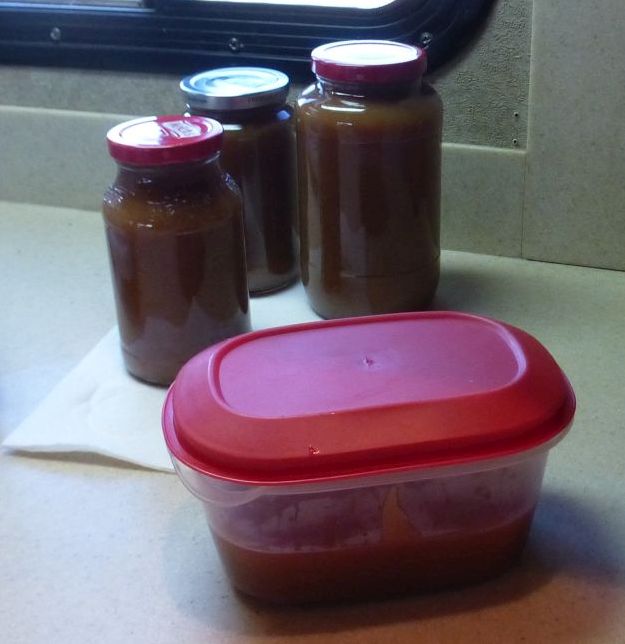 Jim's kept busy with various repair projects. My nemisis, the vacuum sealer quit working but Jim was able to fix it. He performed miracles getting our big boat motor to work when it started giving us problems.