Living on the Road
with Jim and Gayle
May, 2016
This month I had a partial knee replacement done to my left knee. After everything else I tried failed (rest, meniscus repair, synthetic lubricant), I decided to have a knee replacement. I had the surgery on May 4.

The surgery was done at the Rancho Mirage Surgery Center. They do not deal with infectious patients so that lowers the risk of "hospital acquired infection". Once a month my surgeon arranges for 23 hour care (has to be less than 24 hours due to insurance issues) so that he can do a limited number of his "same day surgeries" for hip and knee replacements there (the center is normally open only 12 hours a day). It was a very nice place and I had great care (the night I was there, there were 2 patients and 2 nurses).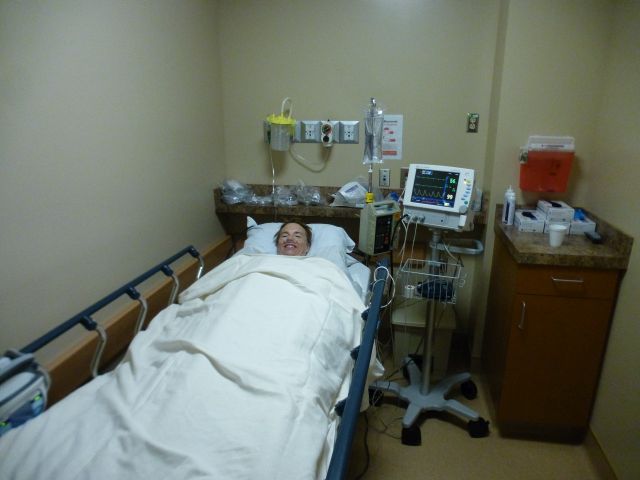 Going Home!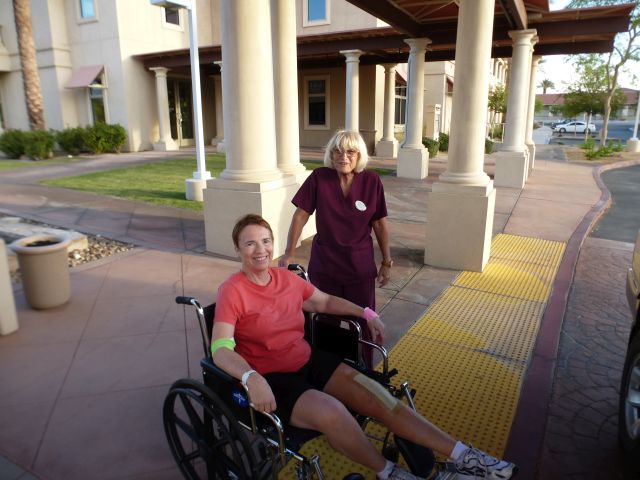 Current knee look (the steri-strips are supposed to stay on until they fall off)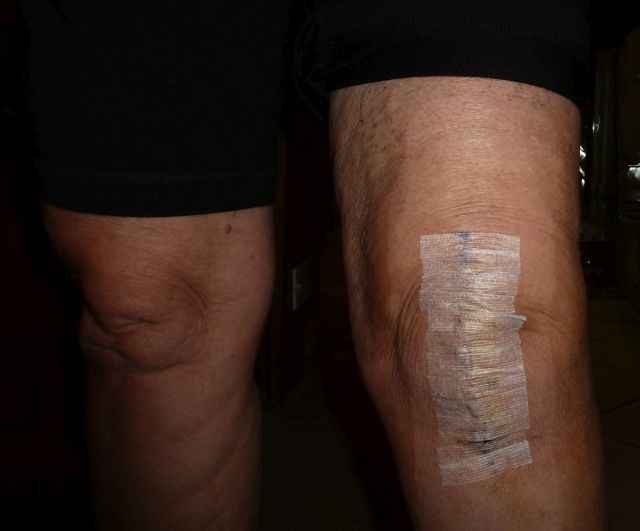 I go to Physical Therapy twice a week. This surgery has been a lot harder on me than I expected. I don't feel well most days. I assume it is from the medication I'm taking (my primary suspect is the large doses of aspirin being used for blood thinner). I look forward to better days!

One of the amazing things about the surgery is the wonderful phone calls, emails, letters, cards, visits, and presents from friends. Made my heart swell with gratitude.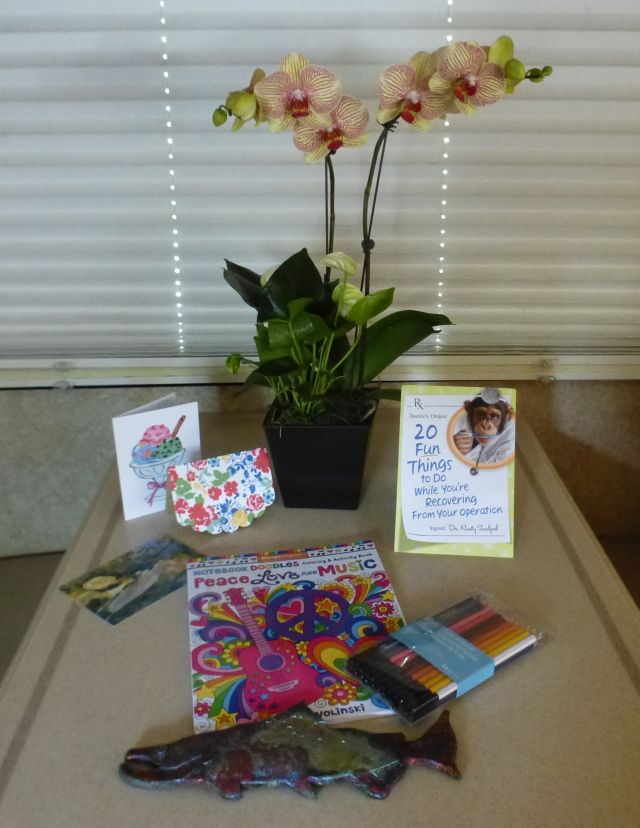 After playing caregiver for a while, Jim has gotten back to his many projects.

He installed the clear roof covering on our pergola. He used 896 screws and washes to secure it!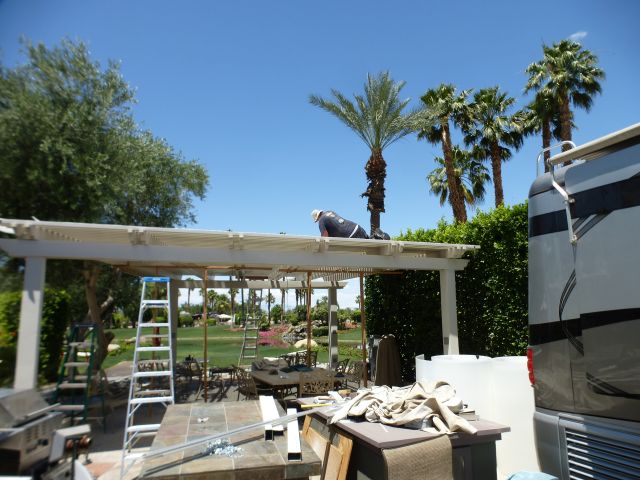 He replaced an area of pavers at the front of the lot that were proving to be a property line issue.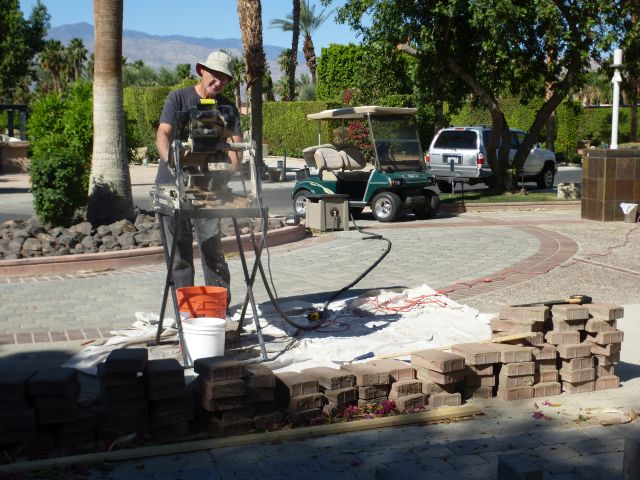 We were given two outdoor propane box heaters. The boxes had to be rebuilt, making "free" maybe not such a good deal!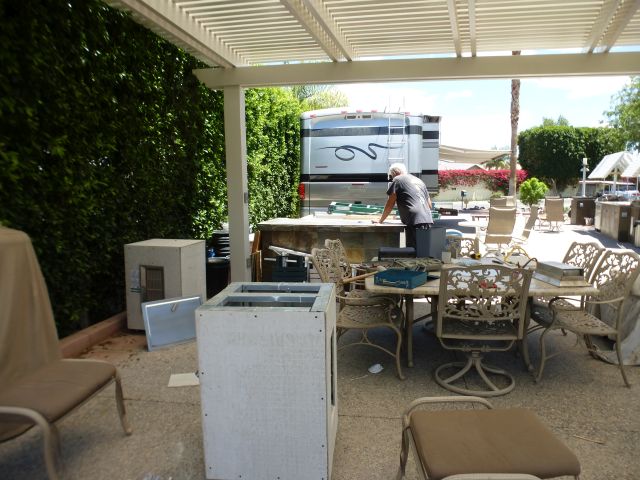 In the middle of my second day home, when I was feeling lousy and the laxatives were kicking in, the toilet broke! Jim had fun working around my "needs" to get it fixed!