Living on the Road
with Jim and Gayle
January, 2016
Friends, Gordon and Karen hosted their annual Christmas Eve party. We also attended a big birthday party.

I had a couple of friends over for Christmas dinner. Unfortunately, the weather turned cold and windy so we had to move the meal up to the Owners' Lounge.


We attended three "tribute" concerts at the local casino -- "John Denver" (excellent), "Fleetwood Mac" (awful), and "Elton John" (really awful).


Our old lot, which, unfortunately, we still own, is in the "Rental Pool" here at the resort. We had a renter on it for 3 days. He backed over, and destroyed the gazebo! Fortunately, our neighbor reported it to us and we were able to get the renter to buy a replacement.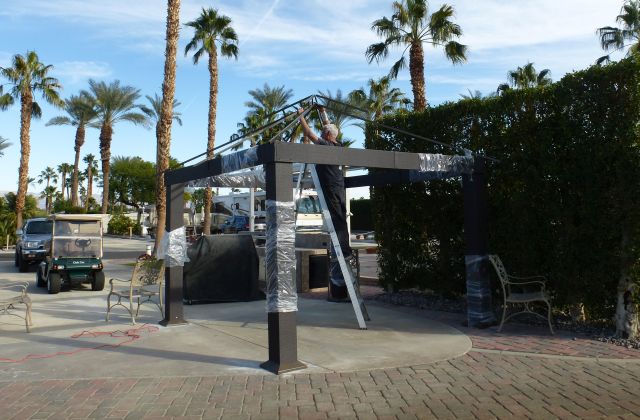 Jim replaced the generator's blower motor that failed on our way south this fall.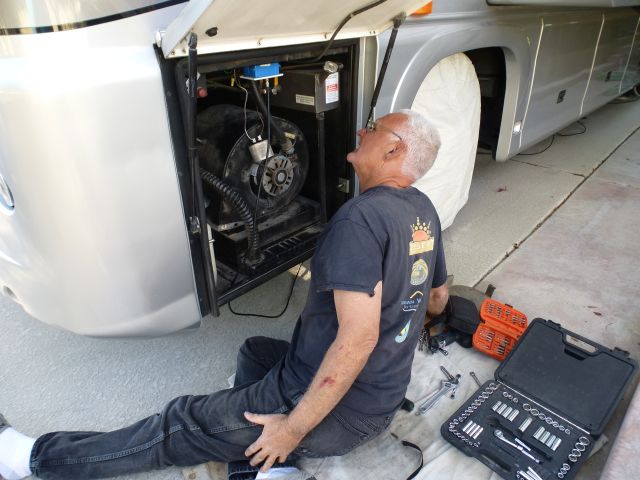 We continue to do a lot of work on our new lot.
About once a week we go out to the desert to collect rocks to go in the flower beds.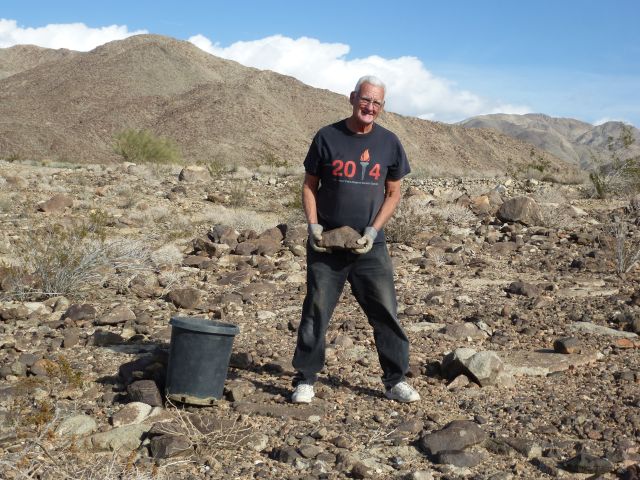 We have decided to put a "pergola" at the back of the lot instead of a gazebo. There was a light pedestal right where one of the corner posts will be located so Jim had to take it out. This left a big hole which cascaded into a lot of work on the tile strip that runs the length of the lot.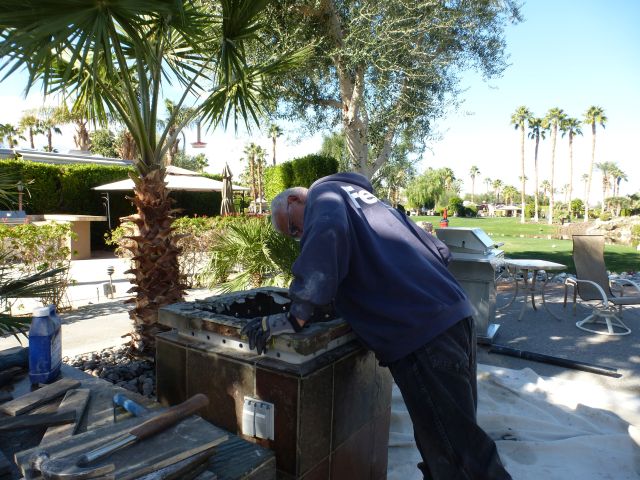 I am learning to play American Mah-Jongg. A challenge!