Living on the Road
with Jim and Gayle
February, 2016
Jim continues to do massive amounts of work on our new lot. He has replaced missing or damaged tiles on all of the outside counters and light pedestals. He's stripped off the old, cloudy sealer and resealed the slate tile. He regrouted the tiles, including those that were on the driveway. He's added additional outdoor lighting to the counters. He's been a busy man this month!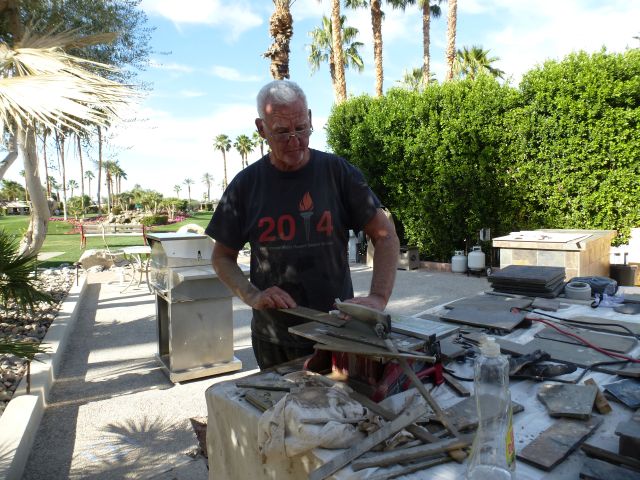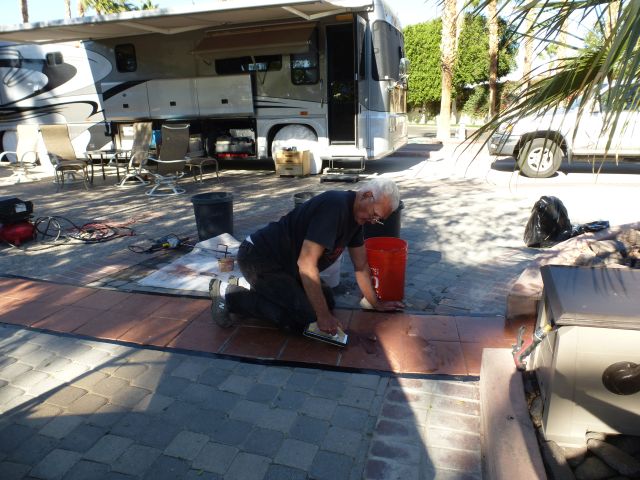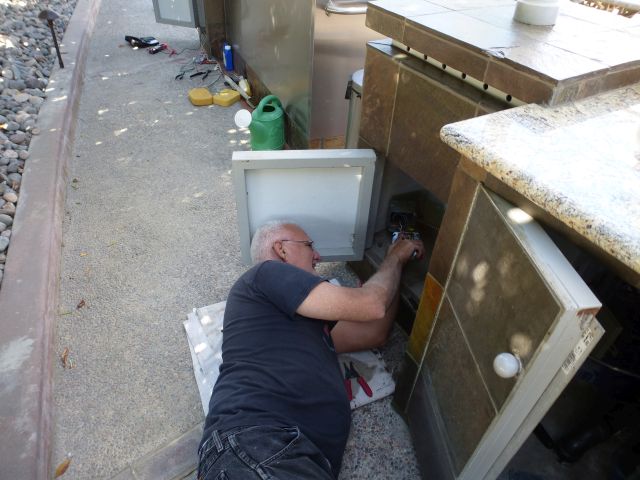 Both of us continue to go to water aerobics 3 times a week. Jim goes to the instructor led class; I go to the audio tape class.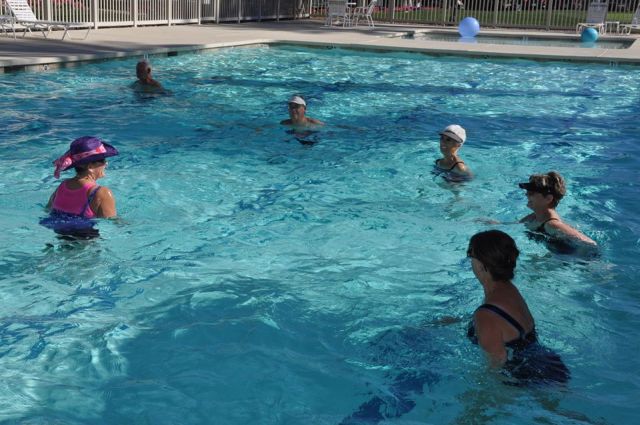 The resort held its traditional golf-cart tailgating party for the Super Bowl.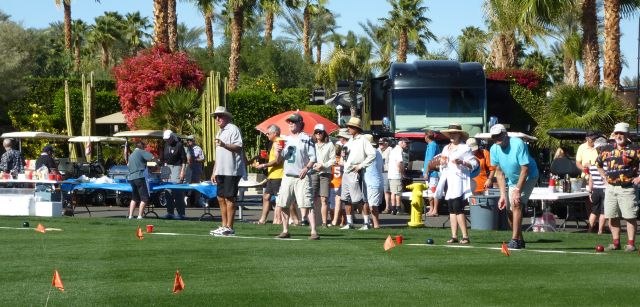 We went to see "Staying Alive", a BeeGees Tribute band. We have seen them before. They are excellent.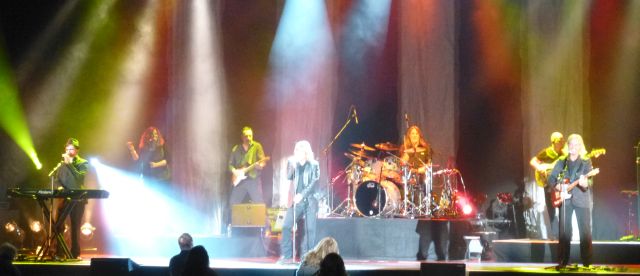 A treat this month, was the visit from my college roommate, Carol, and her husband Duane. They found a BnB only a couple of blocks away from us. It was good to spend some time with them.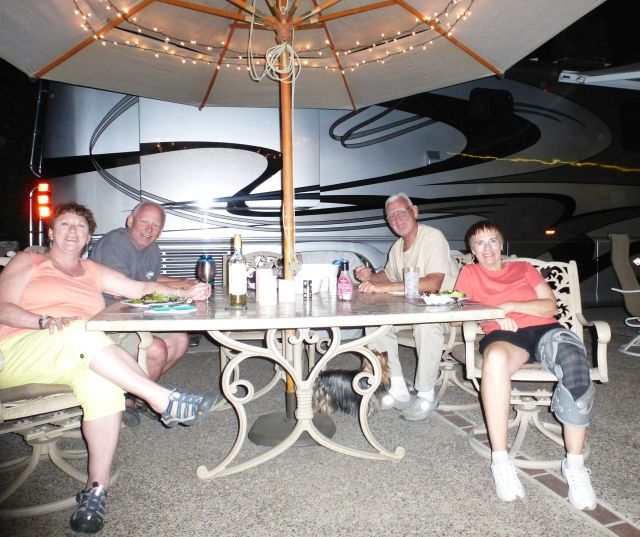 And good friends brought dinner one night!