Living on the Road
with Jim and Gayle
August, 2016
August was a busy travel month.

We visited my Mom. She (and her two four legged buddies) continue to enjoy life at the retirement center. What a really nice place!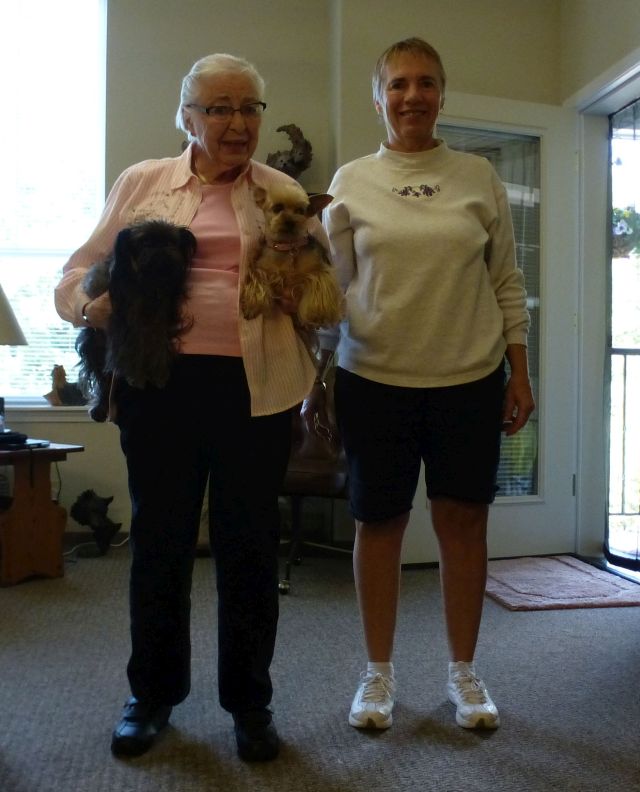 We had thought to spend time in Mount Vernon but the RV parks were full so we spent a week in Oak Harbor on Whidbey Island, Washington. We went to an art fair in Anacortes, had wonderful calamarie strips, saw Deception Pass, and visited the PBY Air Museum.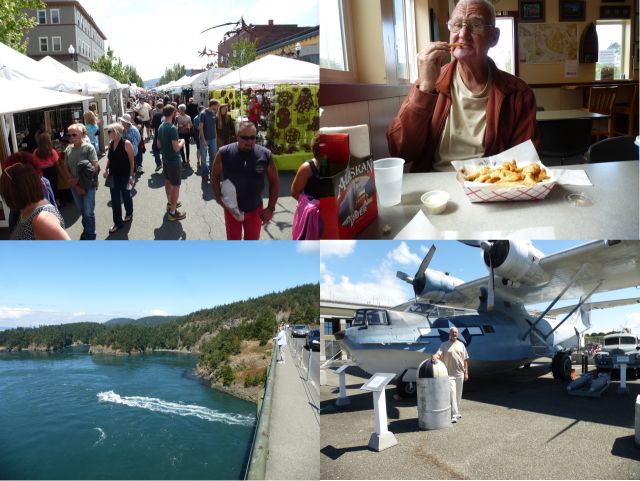 Our friends, Carol and Duane, are building a house in southern Whidbey Island, We stayed with them and toured the southern part of Whidbey Island.


We made a quick stop at our lot in Desert Aire to clear the lot of the Russian thistle.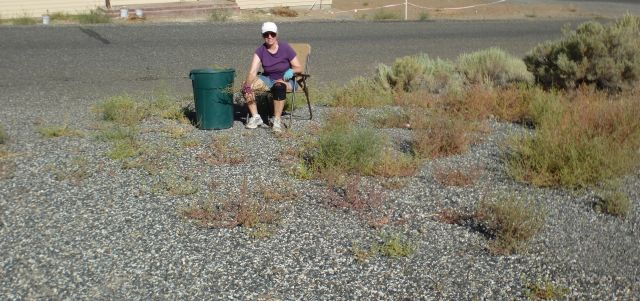 We spent time with friends Scott and Joan in Richland, followed by a week in Coeur d'Alene, Idaho.

In Coeur d'Alene, we met up with friends Gordon and Karen, Pete and Ellen, and Don. We were all staying at the Elks and were able to get together several evenings.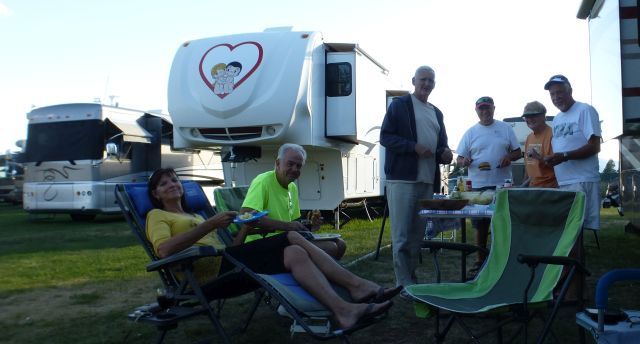 While in Coeur d'Alene, we also saw Mike and Libby. They summer in CdA but winter down in the desert near us. Libby took us to the wooden boat show in CdA.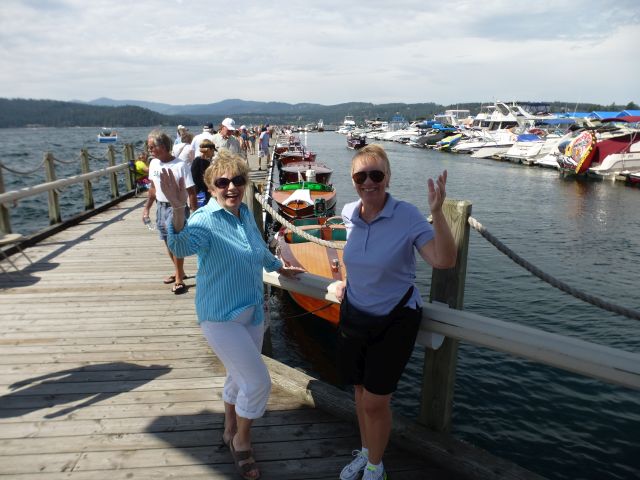 Jim and I enjoyed going to local fairs on Whidbey Island and in Coeur d'Alene. We haven't been to a fair in years and enjoyed them. It was good to see kids doing something besides texting of their smart phones!

Lumberjack competition and goat "Olympics" at the Whidbey Island fair.

Mules and music at the Coeur d'Alene fair.


And, of course, no rest for Jim! He worked on both the coach and the truck and helped Duane assemble his bbq grill (with Max's help).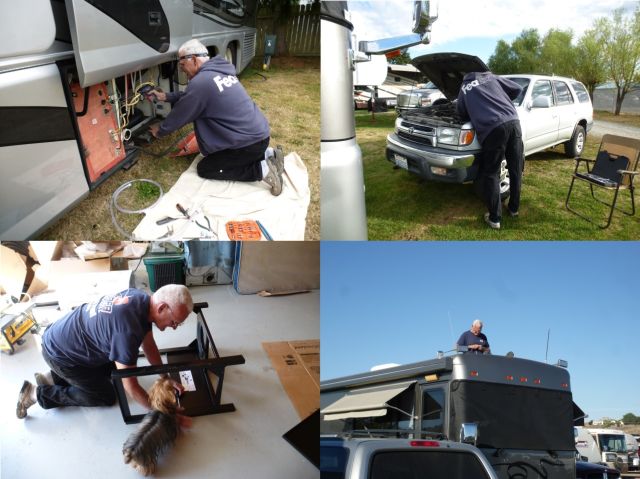 Jim decided he wanted to know what Joan, Linda, and I were talking about when we said "cast on", "knit", "purl", etc. so he is teaching himself (with the help of YouTube videos) how to knit.