Living on the Road
with Jim and Gayle
November, 2015
Finishing our fall time in the Tri-Cities, we visited our friends Scott and Joan. They gave us a BBQ for our lot.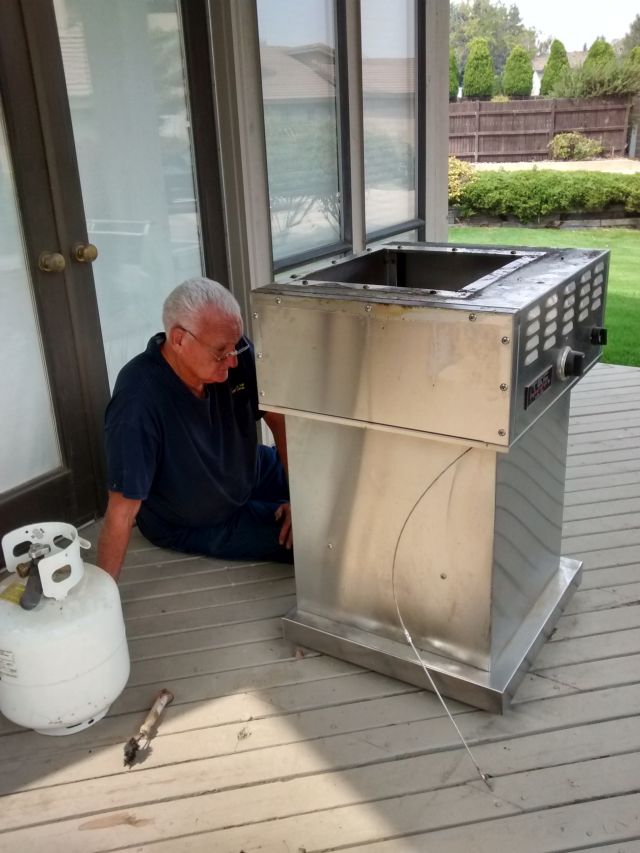 We headed south by way of Vancouver this year. We Saw Jim's daughters, grandkids, and great-grandkids on Halloween.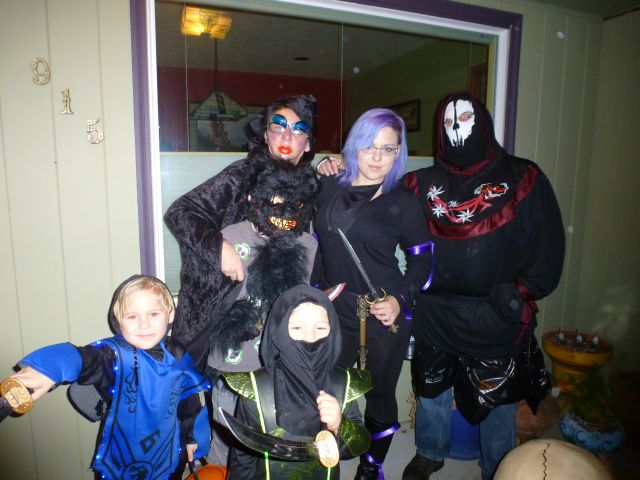 We had a nice visit with friends Sharyl and Robin.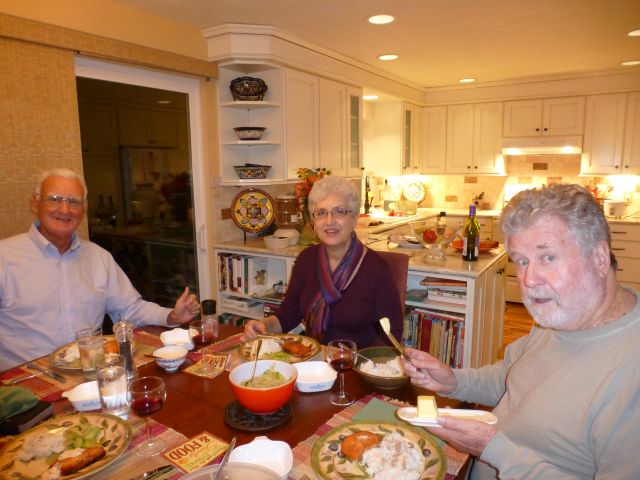 From Vancouver, we headed to Junction City, Oregon to get new tires for the motorhome.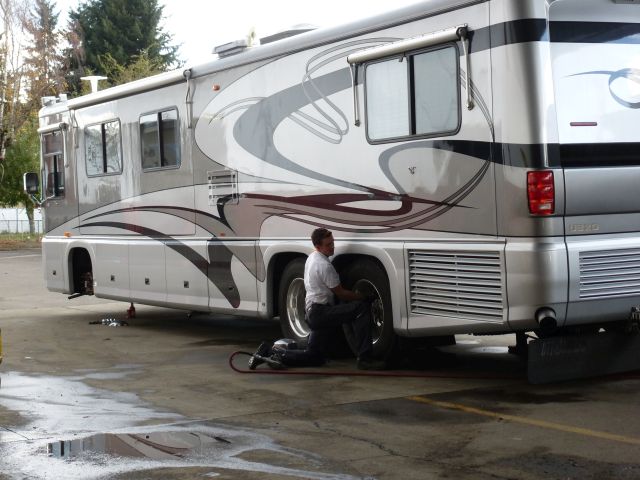 Arriving in Indio, we had lots of WORK! Two lots to clean up! We haven't sold our old lot yet so it had to be cleaned and set up. Then the new lot had to be cleaned and set up. We are doing a lot of work on the new lot. Most of it is landscaping right now. We are removing grass at the back of the lot and putting in rocks to keep the sprinkler water off of the new concrete. We're going to the desert and hauling in nice rocks.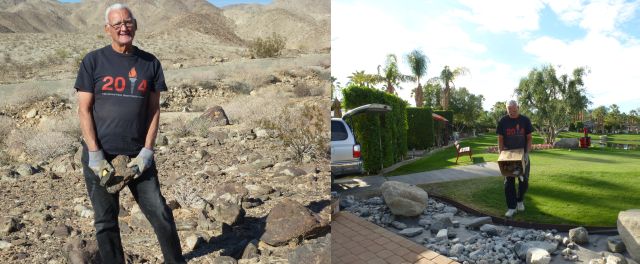 It hasn't been all work, however. We attended the annual "Welcome Back" party.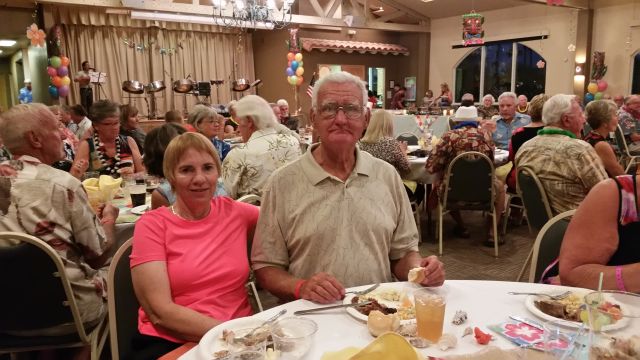 We also went to two events at the McCallum -- "Riders in the Sky -- A Roy Rogers Tribute" (disappointing) and "Jeanne Robertson" (really funny comedian).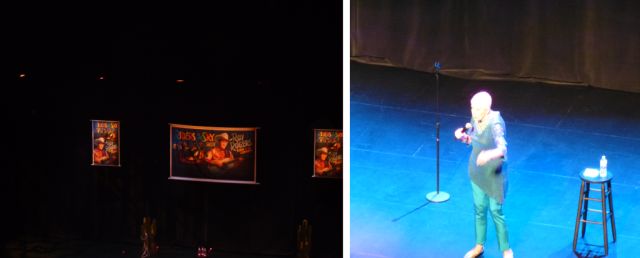 A long-time friend of ours, Laurin, stopped by. He was on a road trip, heading home to Kentucky. We haven't seen him for years. It was good to see him.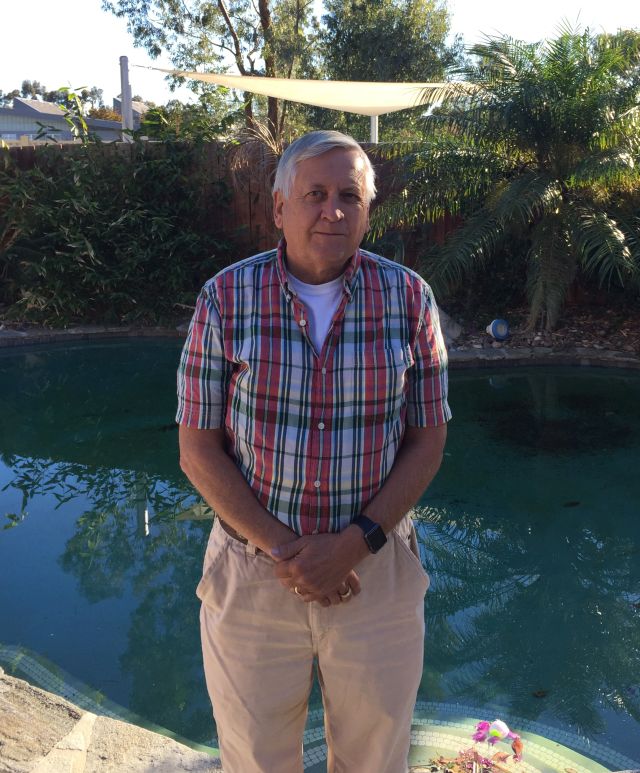 Our neighbors threw a big pre-Thanksgiving dinner and then I hosted a Thanksgiving dinner for 8 of us.