Living on the Road
with Jim and Gayle
June, 2015
The concrete work on the back of the lot was extensive. It was very interesting watching the exposed aggregate being put in.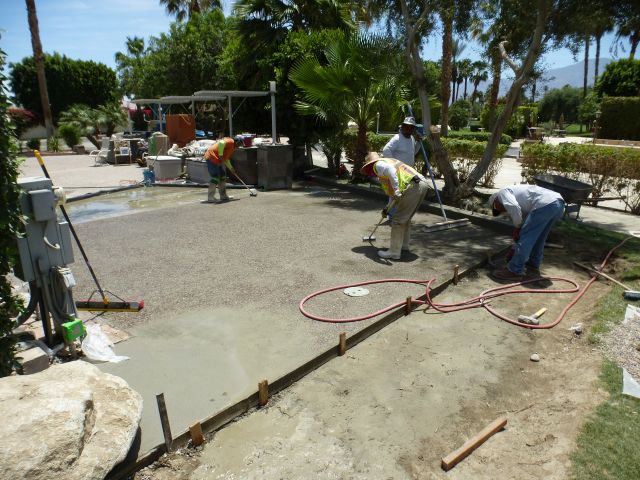 We are very pleased with the completed work.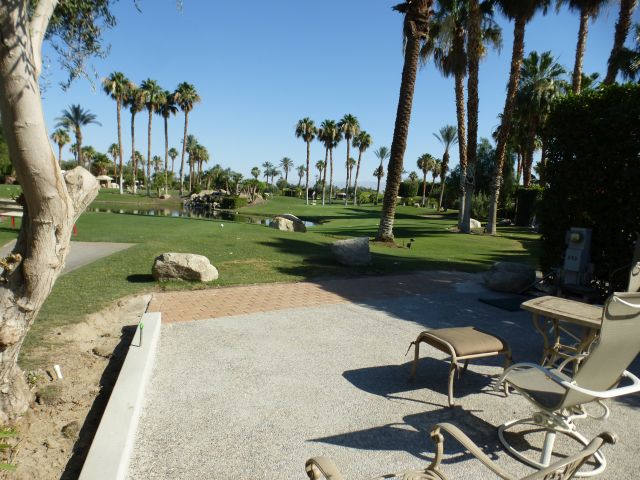 We saw Jim Curry as John Denver again this month. He puts on a terrific concert.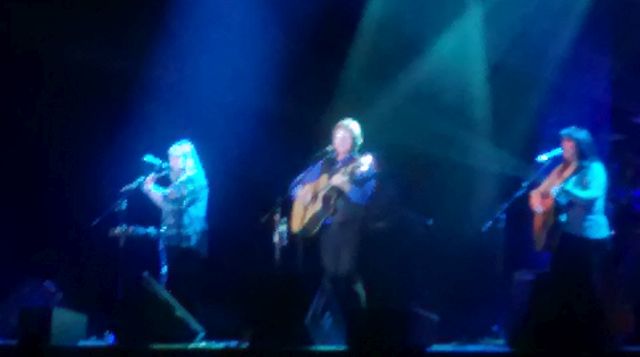 I had a small get together for Chris Thomas, the major force in pickleball in the desert. I have played with him since I started playing pickleball. He is moving to Florida. I will miss him.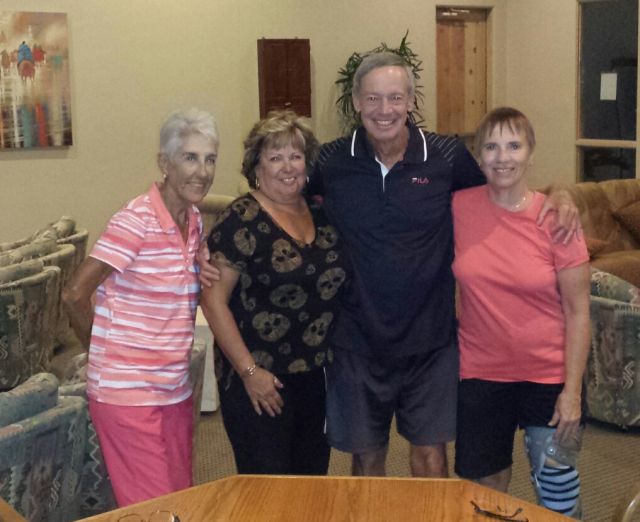 With Max's help, Jim got our lot closed up so that we could head north.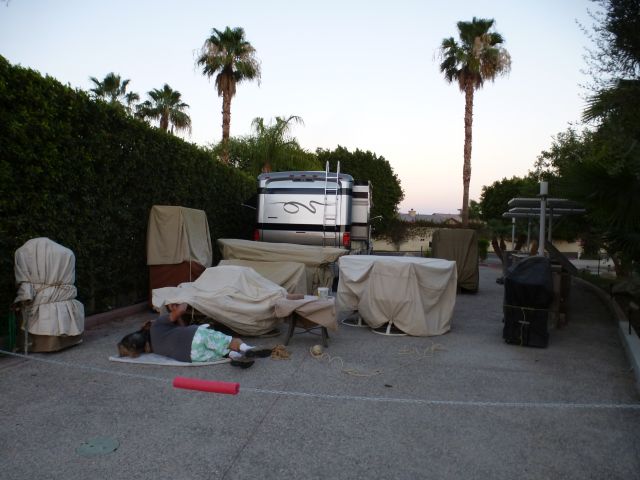 We had barely gotten out of the driveway when Jim noticed that we had a water leak. He quickly jury-rigged a fix and we were on our way. We had a couple of other minor issues but nothing serious.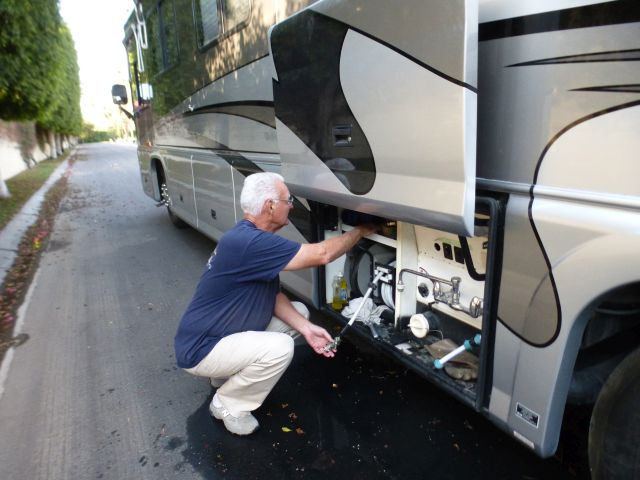 Jim has all of his driving and navigation aids working.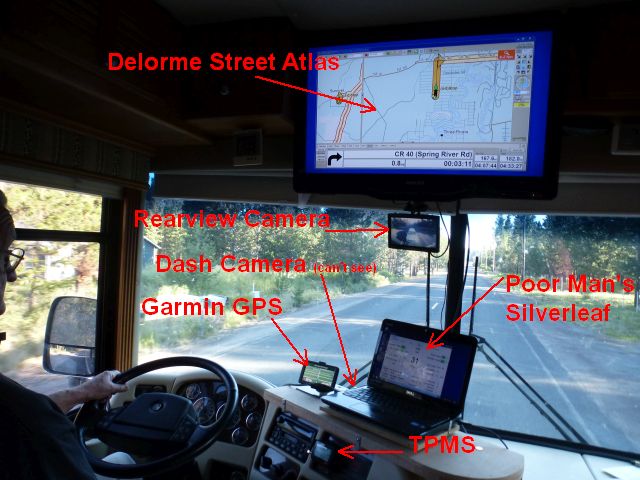 Our first destination was visiting Steve and Linda in Sunriver. They invited friends Tom and Pat for dinner one evening.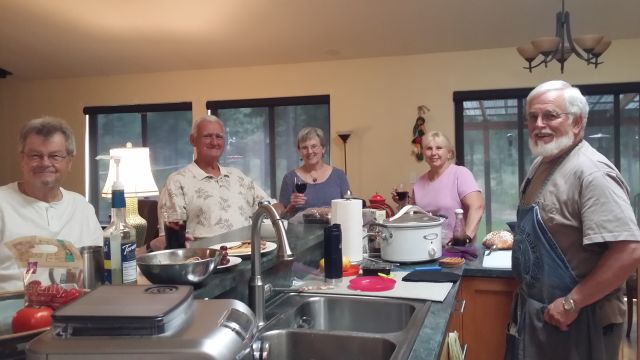 We were able to get together one evening with friends Sharyl and Robin in Vancouver.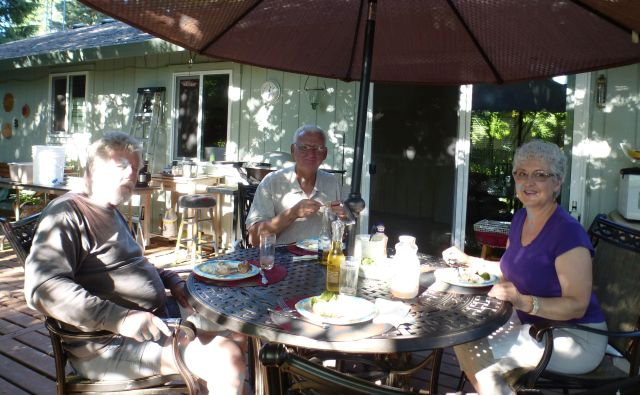 We got together with Jim's daughters and their families.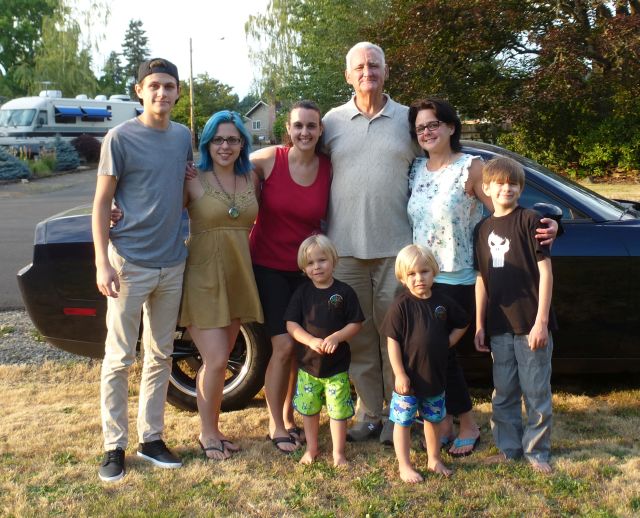 Max is keeping track of us.