Living on the Road
with Jim and Gayle
February, 2015
Super Bowl Sunday was celebrated with the resort's traditional golf cart tailgating party. Then with gasps of dismay as we watched the Seattle Seahawks throw away the game.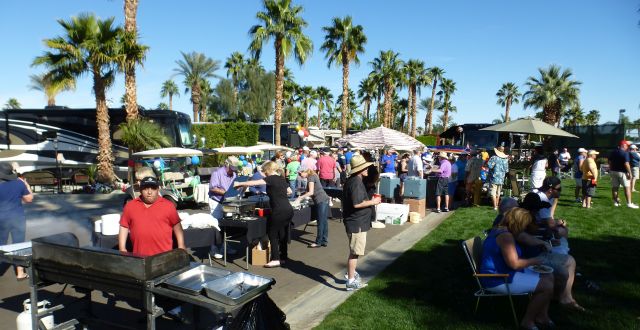 My knee was still bothering me so I was unable to play pickleball. I missed playing in the Palm Desert Senior Games for the first time since I first started playing pickleball tournaments in 2009. I took my turn at refereeing at the games, however.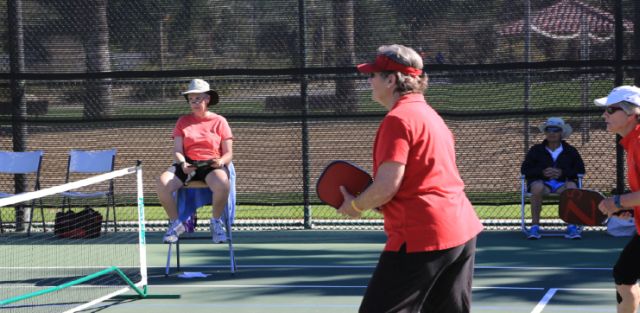 The good news is that, now at the end of the month, following a cortisone shot, my knee is feeling pretty good so hopefully I can get back to an active life.


The big item this month was the ten days we spent at Colton Truck Garage. We had a list of repair items on the motorhome that Jim wasn't able to do himself.

The easy task was the front four shock absorbers were replaced. Jim bought them ahead of time to make sure we had what he wanted installed.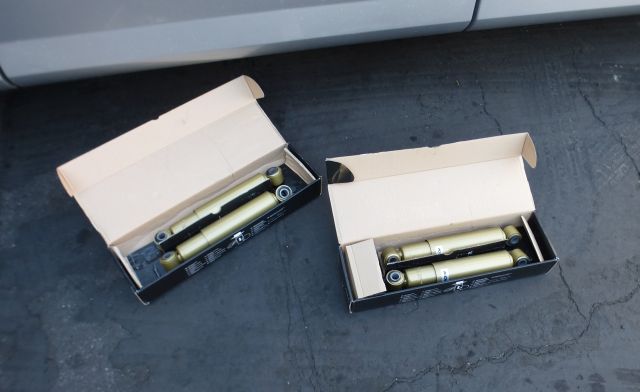 A big item was replacing the two rear drive wheel speed sensors. These are part of the ABS system. We tried, unsuccessfully, on our way south this year to have them replaced. This time, Jim bought the sensors ahead of time so we had what we needed. This was a major task as both the driver side and passenger side rear wheels, brake calipers, drive axels, and hubs had to be removed to get to the sensors to replace them.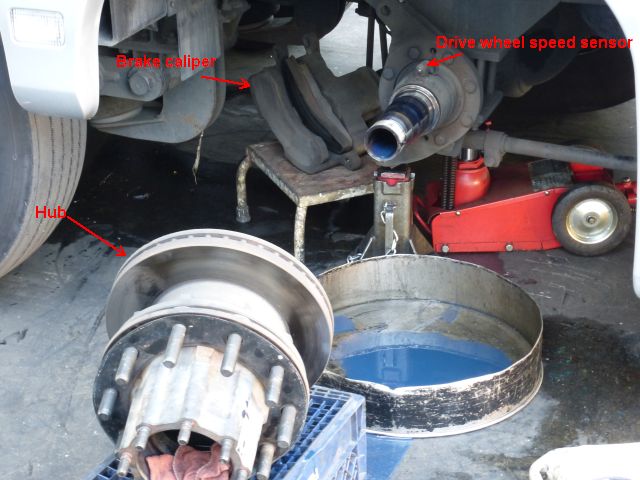 The item that caused us to have to spend the weekend was replacing the radiator. It took them about a day to remove the old radiator. To get to the radiator, the charge air cooler, the fuel cooler, and the hydraulic oil cooler had to removed. The two hydraulic fans also had to be disconnected from the radiator. Once the radiator was removed, it was taken to a radiator shop where the decision was made to replace the radiator with a new one rather than try to repair the old one. Although the new one was delivered by Thursday, the shop was unable to get to us until the following Monday, not finishing up until Tuesday.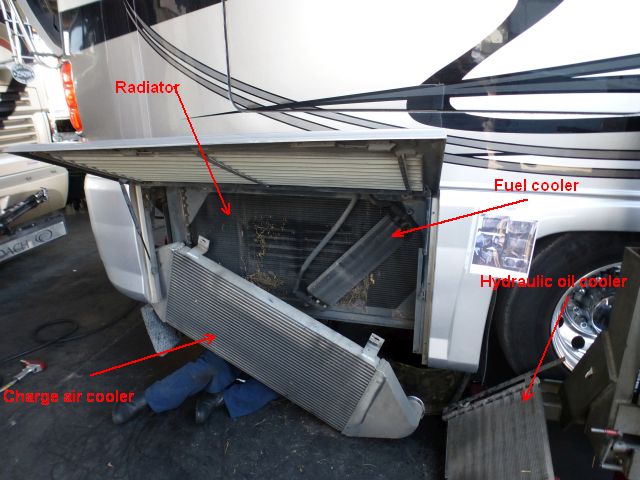 New radiator.