Living on the Road
with Jim and Gayle
November, 2014
In October, we continued our annual salmon fishing on the Columbia River.

Bob and Patty visited us for a few days. We took them fishing. One day, we caught 3 salmon; the next day we caught one.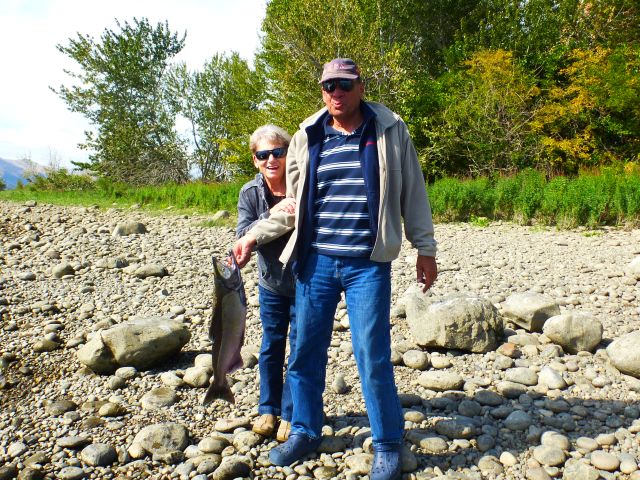 We had beautiful weather this season. That's good news/bad news. It was really nice out on the water. I never had to go to my final layer of winter clothing and never had to take my seat warmers. We only lost a couple of days to bad weather.

Unfortunately, the warm weather meant that the water stayed warm. The record run of salmon held up downriver from where we fish making fishing tough. However, we had a record season (though we had to work for it). We caught 74 adult salmon, lots of the immature jack salmon. We also caught several big sturgeon.

A couple of days, we had dense fog on the river early in the morning.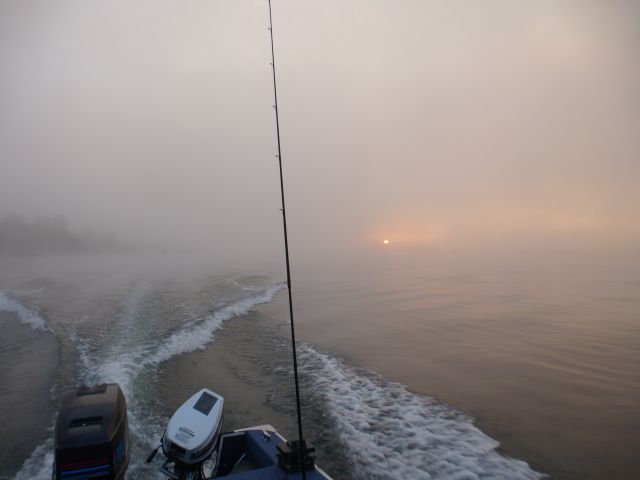 Jim catching one of the many sturgeon we caught this year.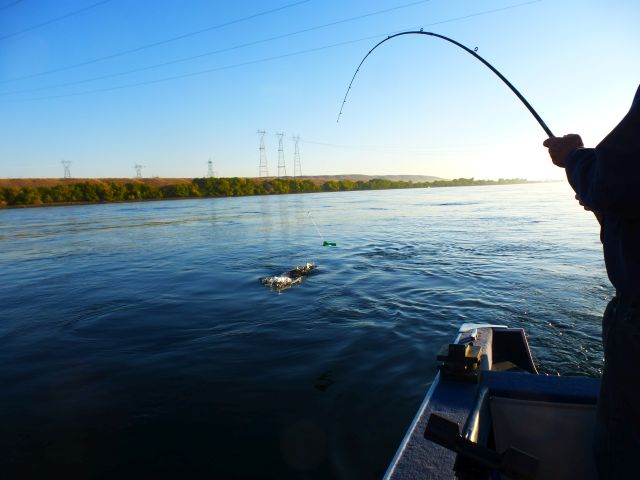 After fishing, we spent a couple of days in Richland with our friends Scott and Joan.

We headed south by way of Coburg, OR this year. We needed our broken windshield fixed.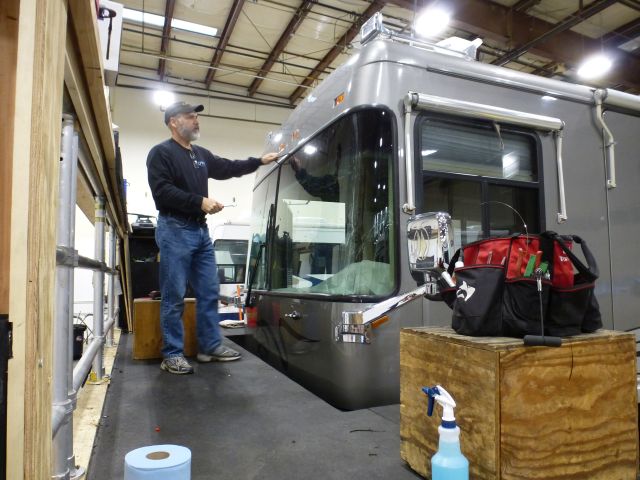 Since we were in the area, Jim also made an appointment with Pacific Power to replace the rear wheel speed sensor that was not working. After 4 hours, Jim stopped their work and told them to button it back up. They had done nothing except screw around and charge us $400. We were not happy!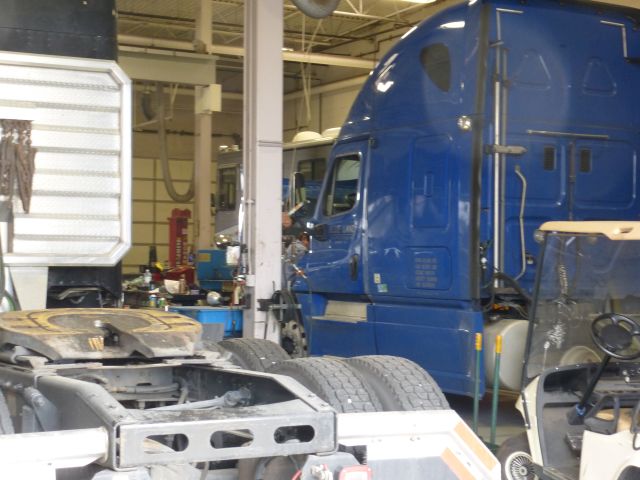 When we tried to leave, the coach would not start. The service techs swore they hadn't done anything to keep it from starting. After trying several things, Jim finally got it to start but it was not easy. Country Coach, a former manufacturer of high end motorhomes, has a repair facility just down the road so we headed there. Even though it was late and rainy, they immediately sent a service tech out. Working with Jim, they concluded there was a starting battery issue. We were told to pull into one of their overnight spots and they hooked up a battery charger. The next morning, the coach was still difficult to start. We were pulled into their service bays where the tech diagnosed a corroded battery cable and got us on our way.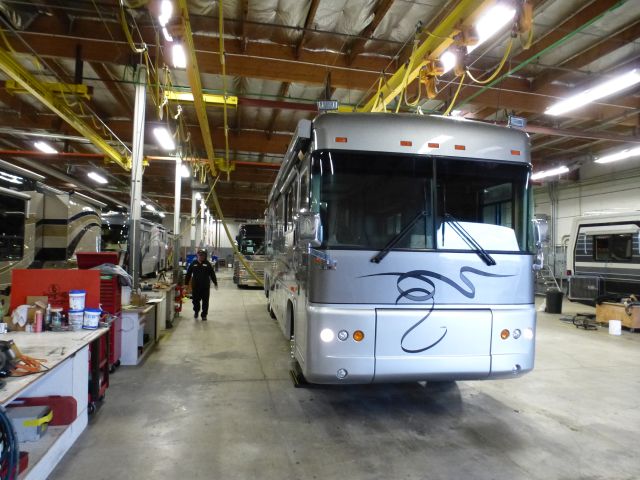 Unfortunately, a day later, the coach wouldn't start. By now, though, Jim had figured out the various things to try to get it to start. When we got to Indio, he went through the entire battery circuit and found three failures -- the initial corroded cable, a failed boost switch, and one of the three batteries was bad. He has fixed the boost switch and bypassed the failed battery. The coach starts fine now.

Unfortunately, the coach continued to be problematic. Driving down the road, it started to overheat. Jim pulled off the road but couldn't find anything wrong. Hoping it was just a bad sensor, he waited a while for the coach to cool down and we continued on, but the coach overheated again. This time, Jim felt we were really stuck. He told me to get the towing instructions out as we would have to be towed to a repair shop. However, as he was telling me this, he thought of one more thing to try. He found that the cooling fans for the radiator were not turning. He was able to bypass the controller and run the fans full speed. This worked and we were able to make it to Indio in this manner. Once in Indio, Jim was able to repair the failed part. What a miracle worker!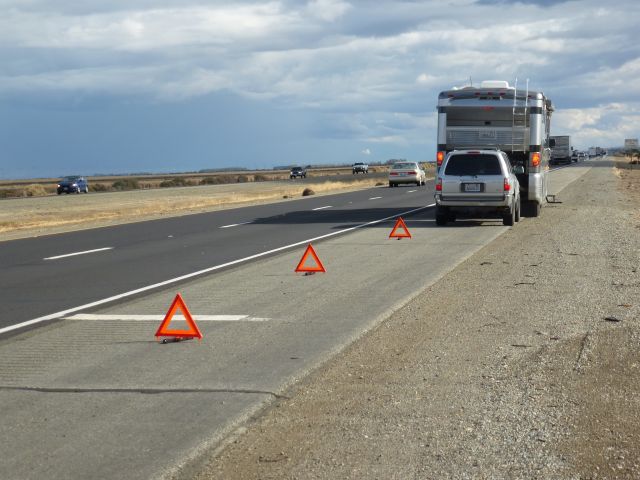 After finally making it to Indio, there was still no rest. We had to clean up the lot (friends had washed it off which was nice). The batteries in the golf cart were dead so Jim installed new ones (they're heavy!).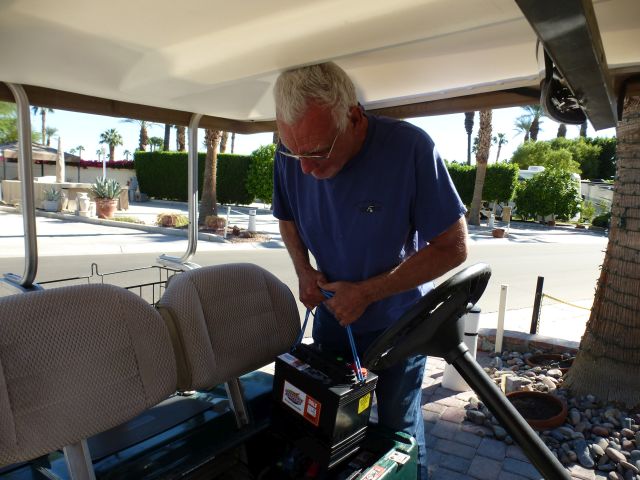 Jim also decided he didn't like the electric flushing toilet so he replaced it with a manual toilet (it's always something...).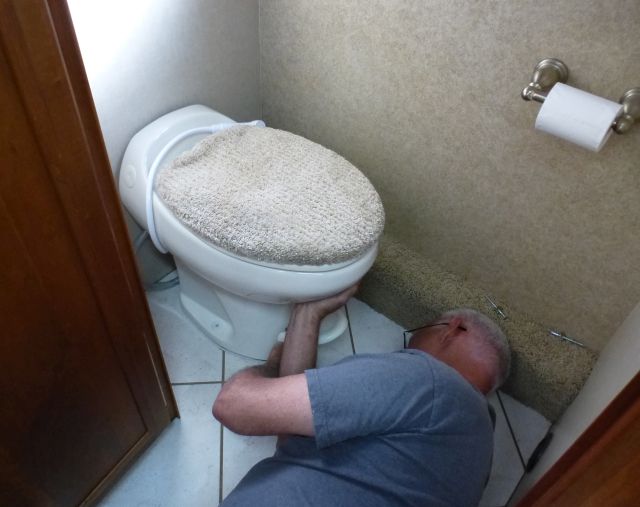 It was not all work. I started playing some pickleball and even had friends over for a salmon dinner.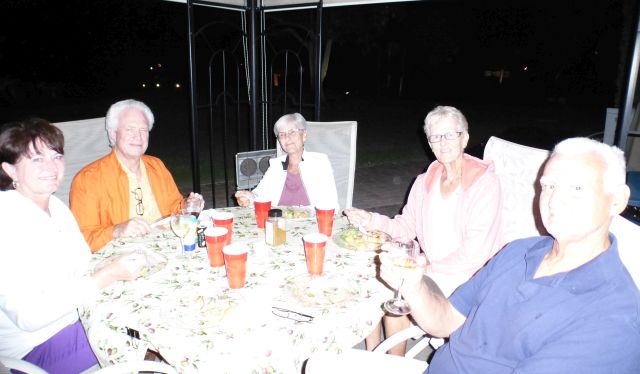 Jim continues to do miscellaneous projects around the coach and lot. One of my favorite is he installed a strip of LED lights on the edge of the awning over our outside counter. Boy, it turns night into day! It is really nice.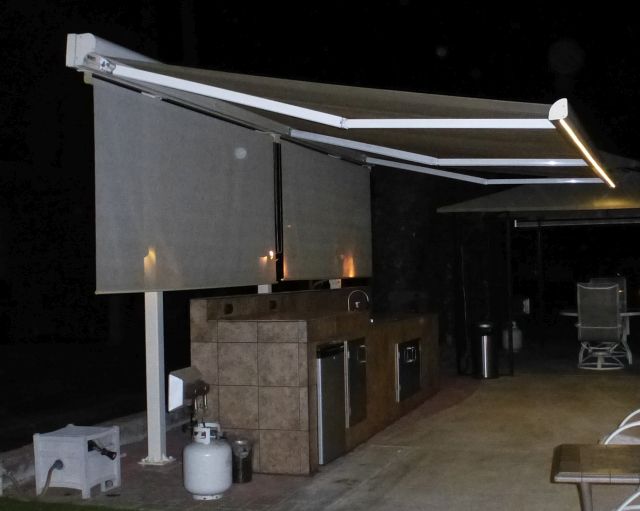 Ron and Eric (Mary Ellen's husband and son) joined us for Thanksgiving. It was a nice afternoon.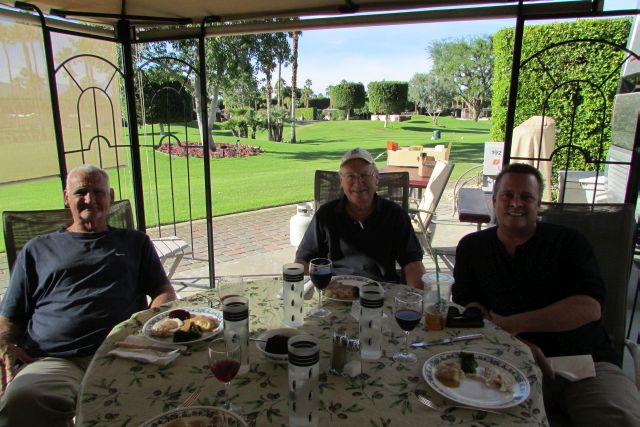 Mary Ellen is missed.