Living on the Road
with Jim and Gayle
March, 2014

I played a pickleball tournament at "Cat Spa". I played with Linda in Woman's Doubles. Although we didn't medal, it was a lot of fun to play with her.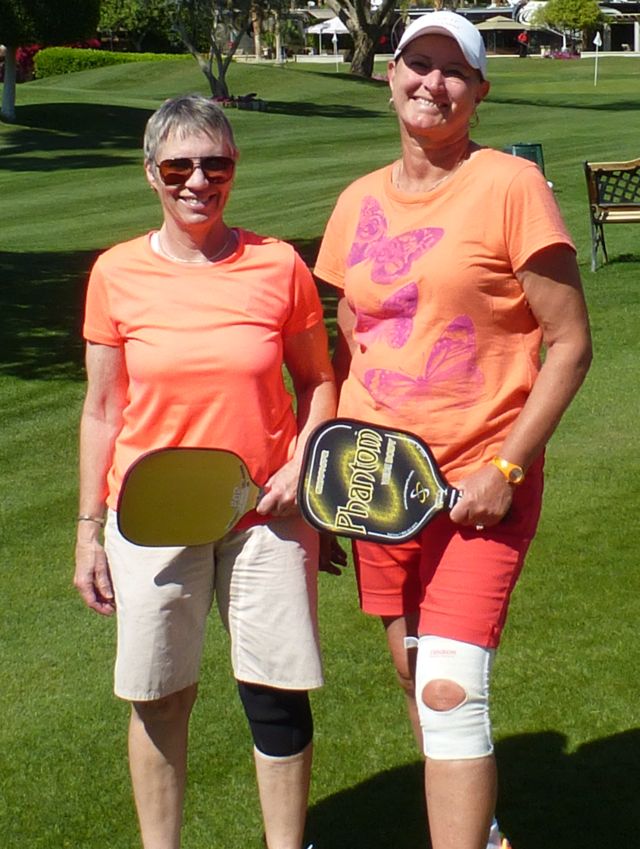 I played Mixed Doubles with Lige. He and I won gold in the Skill Level 3.5; under 50 (he was 27) bracket. What a fun partner!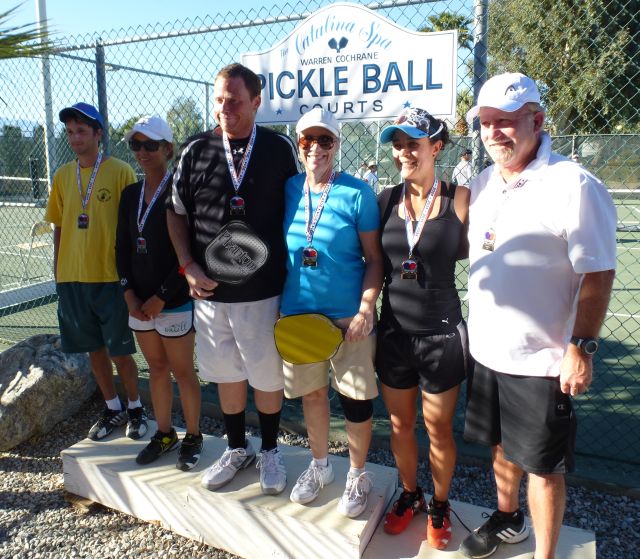 I had friends over for a small St. Patrick's dinner.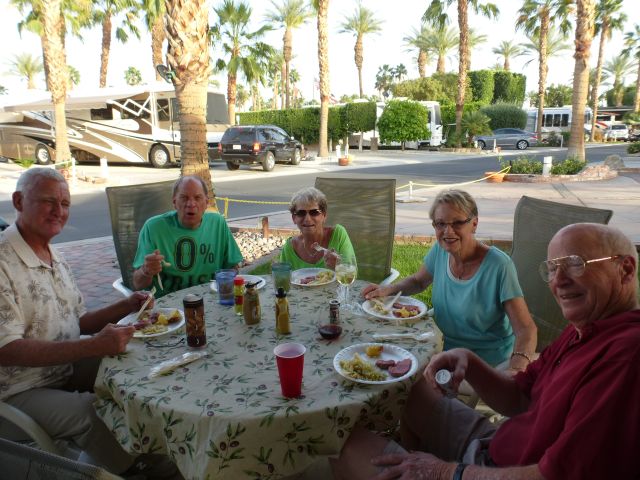 The end of year pickleball party was fun.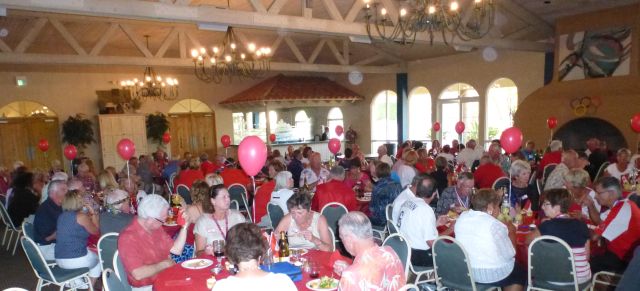 I have been off the pickleball courts since the Cat Spa tournament. I have a shoulder muscle in spasm that is very painful. I am going to a physiatrist to try to solve the issue.

Jim continues to have issues with his neck and back. He found a great acupuncturist for both of us. She solved Jim's back issue but not his neck issue nor my muscle issue.

Jim is having cortisone shots in his neck to try to help. That is not helping so he has decided to try my physiatrist.