Living on the Road
with Jim and Gayle
January, 2014

Party! Party! Party!
Catching up on the parties from December and January...
Pickleball Club Christmas Party.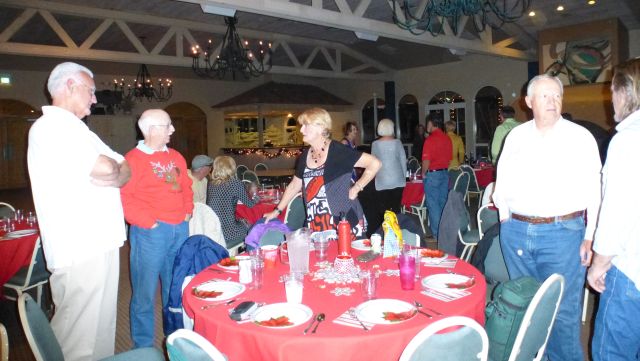 Christmas Eve Party at friends, Karen and Gordon.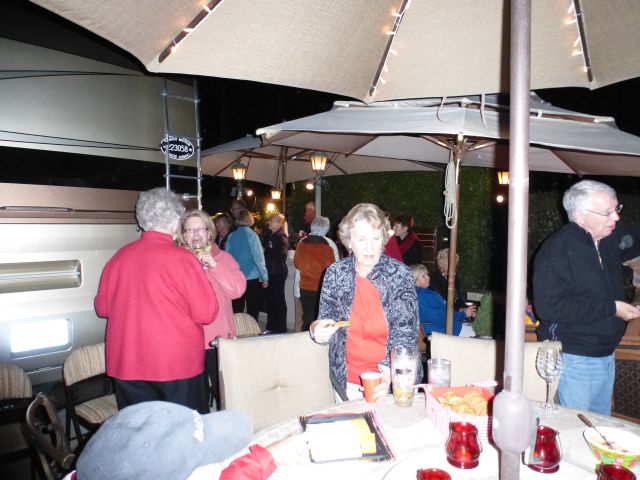 Started the New Year with a quiet dinner on our lot with friends Mary Ellen and Ron.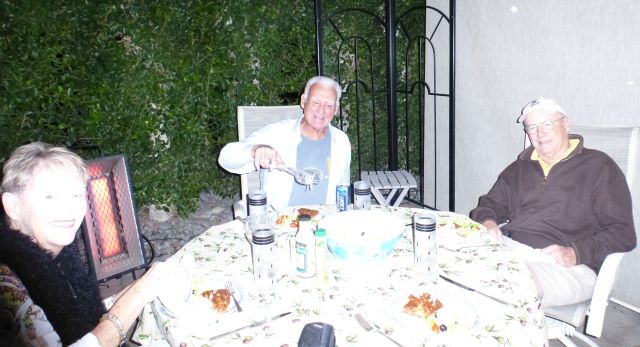 Annual January Welcome Back Fiesta. It was held indoors and at night so it wasn't as "festive" as in previous years.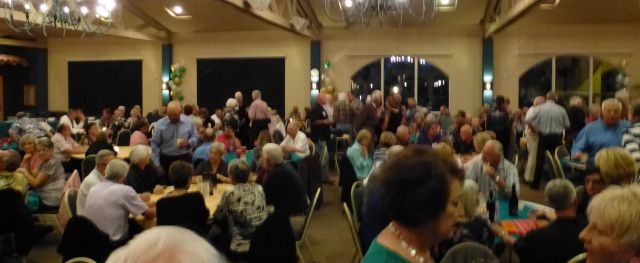 We had friends Karen, Gordon, Mike and Libby over for dinner.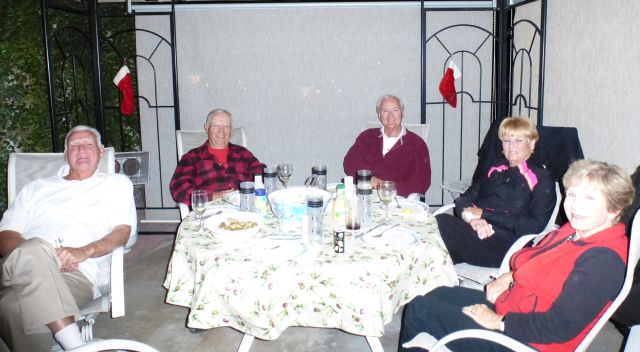 Foretravel friends Tom and Bill hosted a small get together for other Foretravel owners on their lot across the street.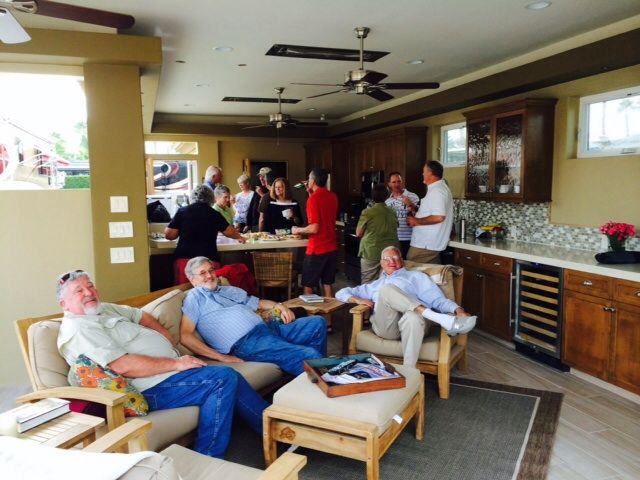 Jim, Karen, Gordon, and I went to see "Country Royalty" at the McCallum.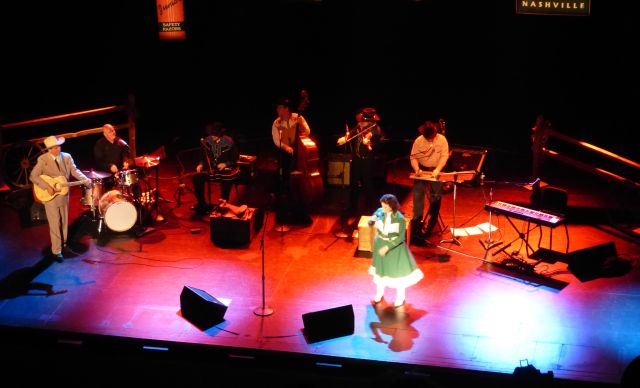 Jim continued his non-stop work on the coach.

He replaced all of the florescent lights with LED strips.

He completed the cleaning of all of the air lines, tanks, solenoids, and check valves in the air system. The coach is holding its air pressure now!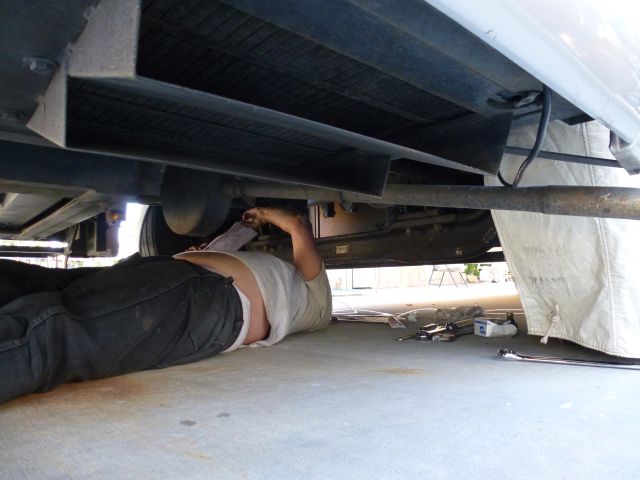 While under the coach, he noticed that part of the bottom fiberglass had pulled away allowing water to get to some of the metal components. Fixing this was a big job as he had to cut away some of the fiberglass underlayment, remove and replace rusted bolts, remove and coat all rusted beams, and then put it all back together.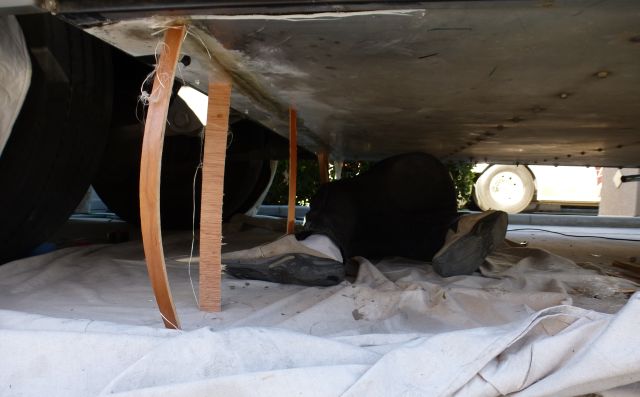 Jim rebuilt the entry step.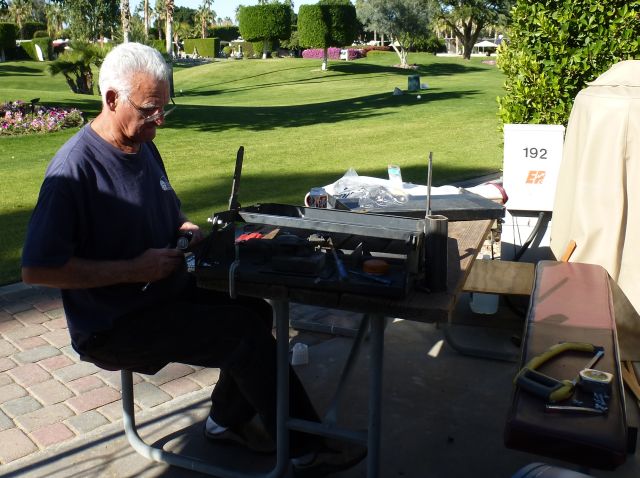 We had the slide topper on the main slide replaced.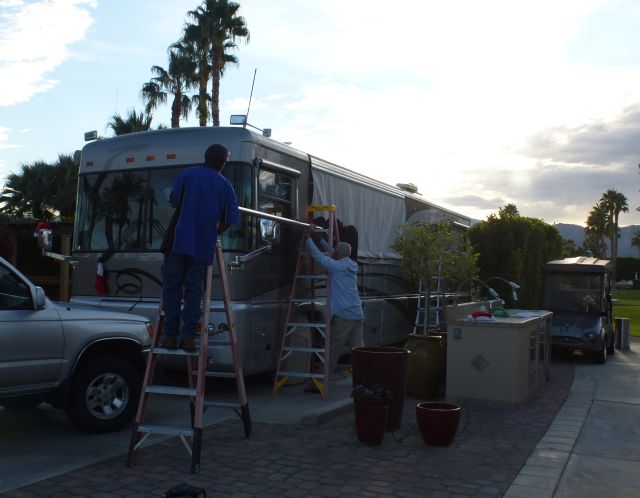 There's not much I can do to help Jim, but I did steam off all of the cracked protectorant material on the wheel wells.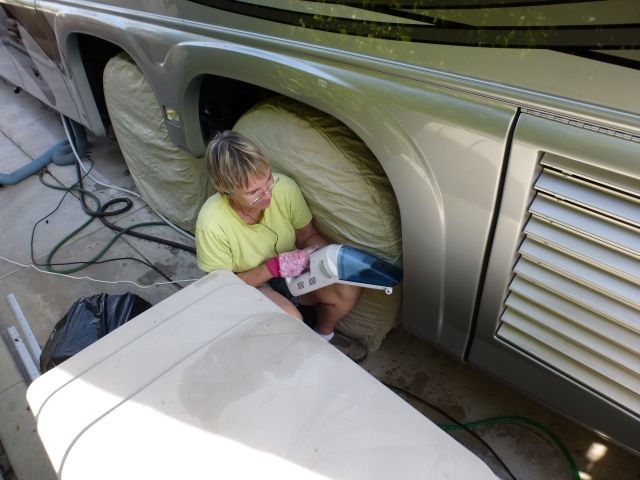 Max also "helped" where he could.