Living on the Road
with Jim and Gayle
February, 2014

Life has settled into its winter routine for us. I am playing a lot of pickleball. Jim has finished most of his work on the coach. He is now going to art classes and water aerobics. Max gets his daily golf cart rides.

I played in a pickleball tournament. Though I didn't medal in either Woman's Doubles or Mixed Doubles, I enjoyed the tournament.
I played Woman's Doubles with DeeDee.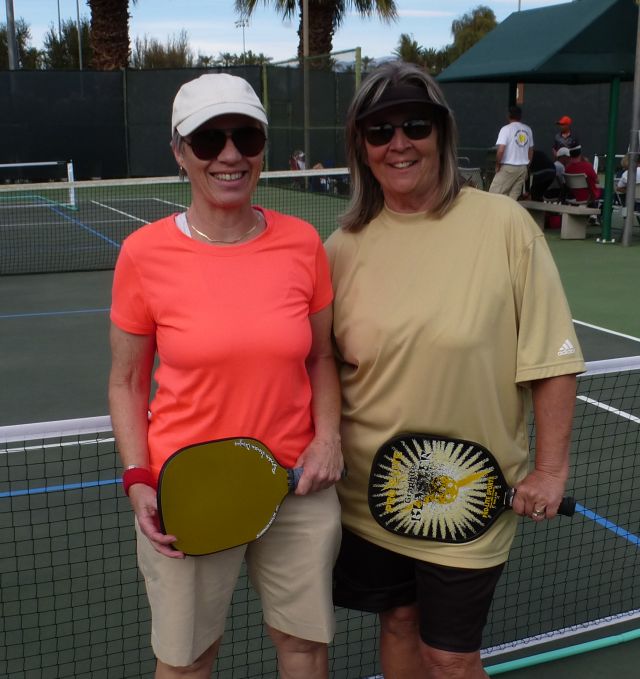 I played Mixed Doubles with Gordon.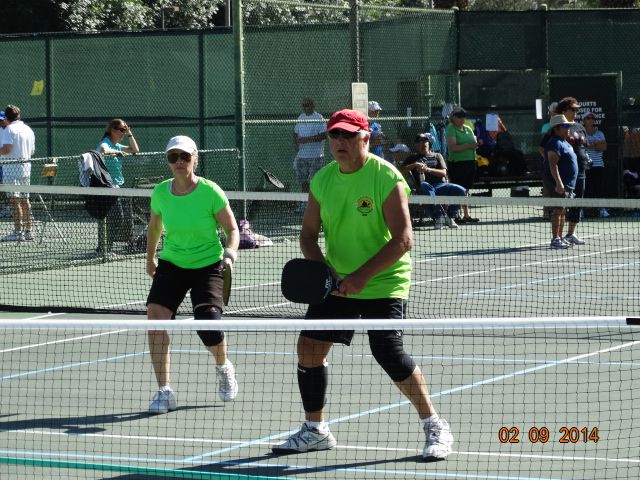 Jim finished the two cabinets that he made for the coach. This is the new living room cabinet. It has room for two file drawers and three small shelves.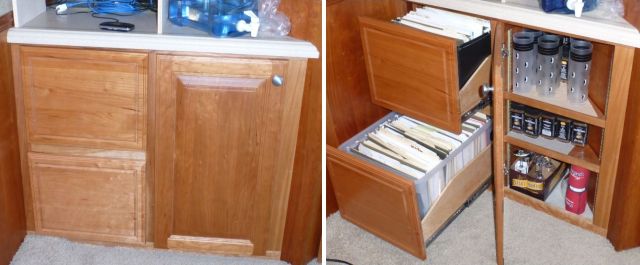 This is the bedroom cabinet. There are shelves in the top section. In the bottom section are two drawers and a laundry hamper.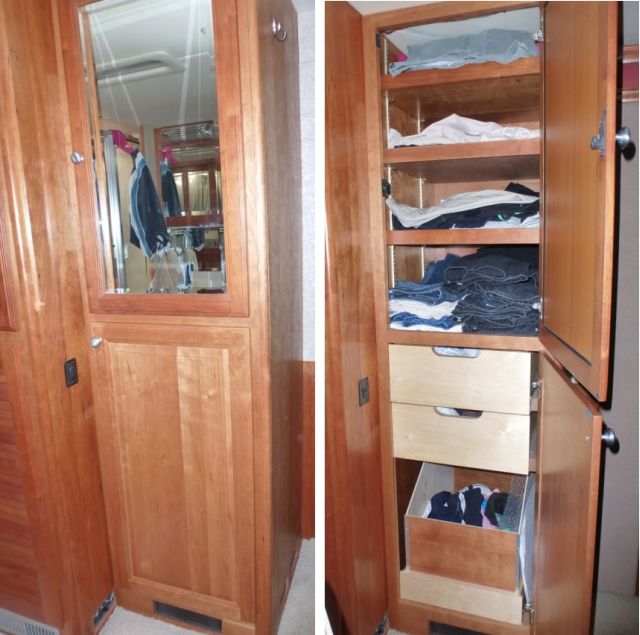 We went to a friend's birthday party at the clubhouse. He hired the most amazing duo to sing. They did a lot of 50s and 60s music. Great fun.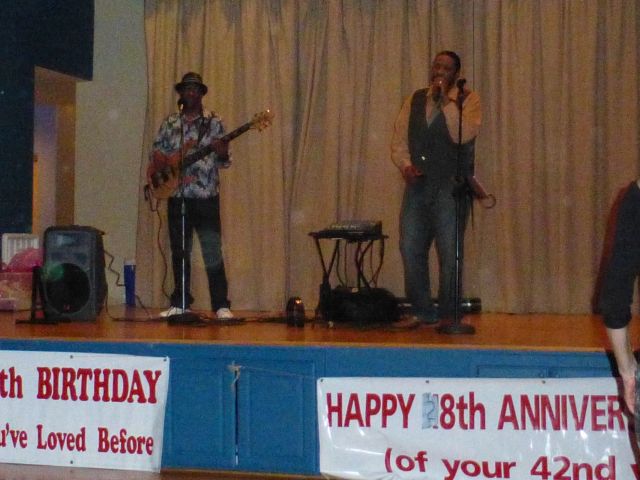 Karen and I went to see "It's Magic" at the McCallum. This was a magic show featuring various local magicians. It was "okay" (we left at the intermission -- there's only so many times one can watch a scarf turn into a dove or a dove pulled out of a hat, etc.)