Living on the Road
with Jim and Gayle
January, 2012

Max and Summer (Steve and Linda's Havenese) sometimes play together.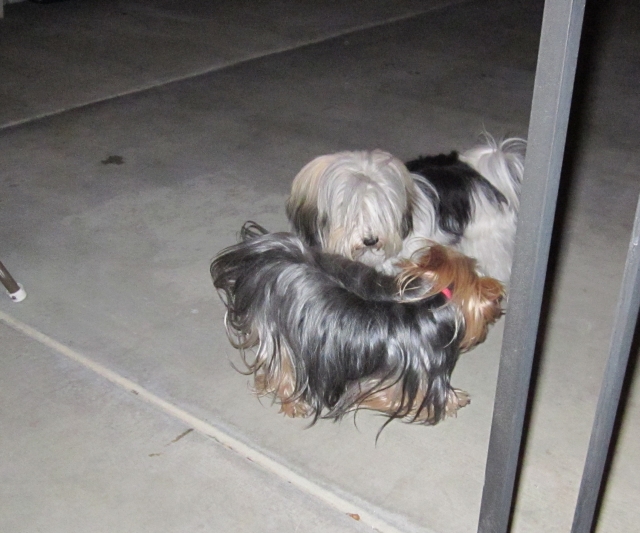 There is a theater in the valley, the McCallum. In all the years we have been here, I never looked at their show list because I figured it was a venue only the rich and famous could afford. I was mistaken. Some of their shows are very affordable. We went to see a Bee Gees tribute band. It was excellent. This is the stage -- no pictures were allowed while the performers were on stage.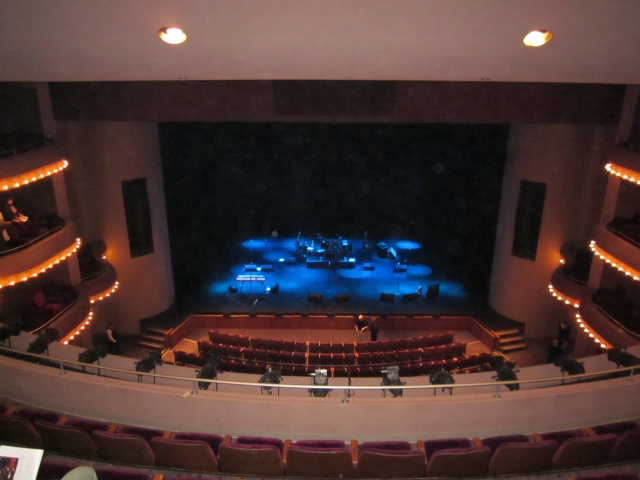 Friends from Lousiana went to Quartzsite for a month. Because it is only a three hour drive from here, we took the coach and visited with them for five days. George and Barbara first introduced us to this group of people. Sadly, George died this past fall. Barbara did not make the trip. We really enjoyed this wonderful group of people.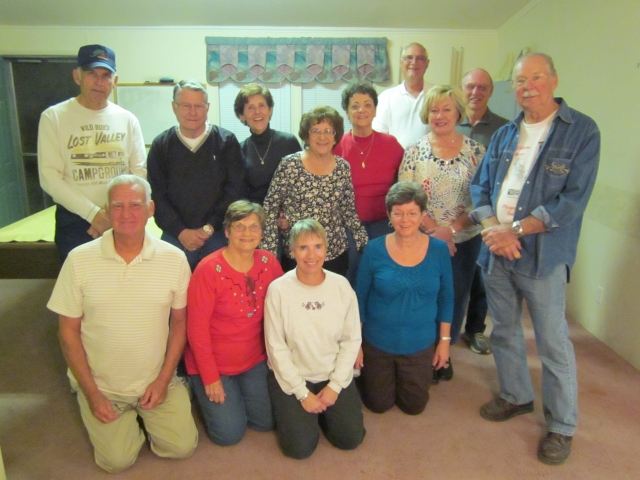 Although we enjoyed visiting with our friends, we don't understand the lure of Quartzsite. It is one big dirty flea market where people dry camp all over the desert (we stayed in an RV park).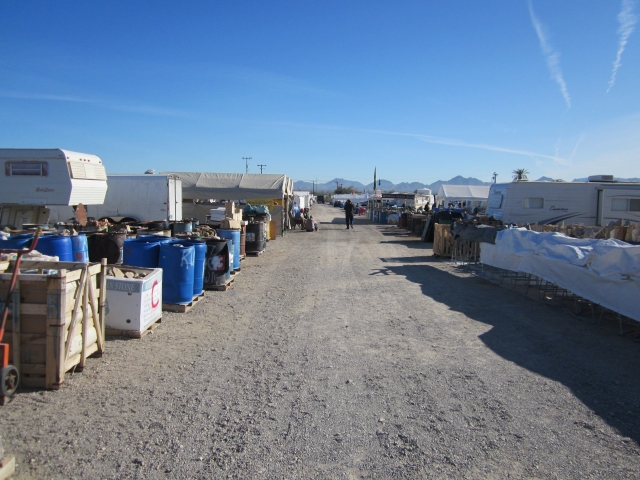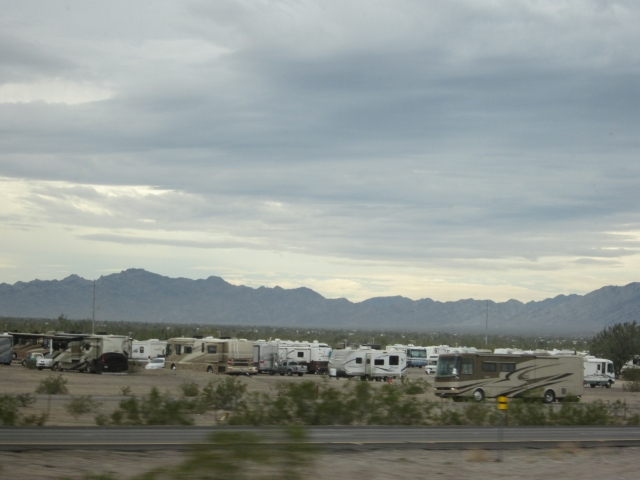 The trip home was scary. We got into a sand storm with nowhere to get off the road.
Although we knew this truck was in front of us...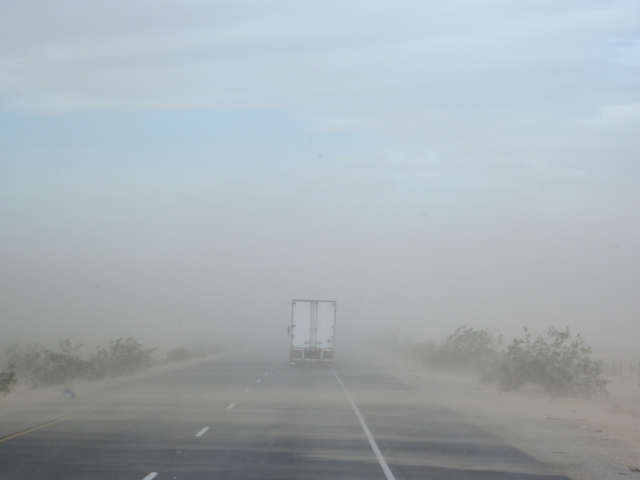 We mostly couldn't see a thing for about 30 miles of nail biting driving.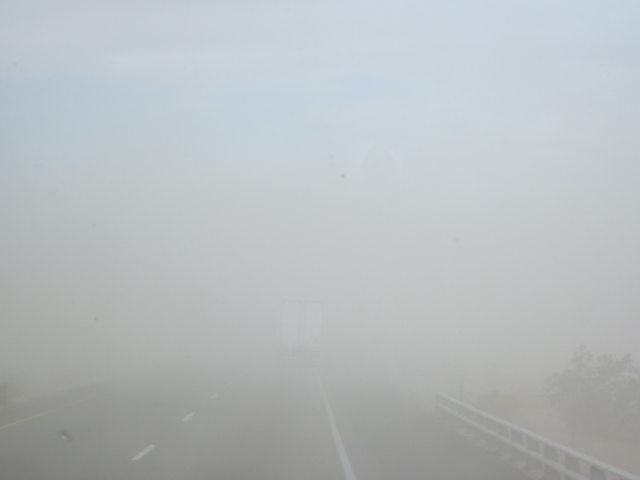 The long window awning on the driver side came unfurled, flapping in the wind. Fortunately, it didn't break off and damage the coach. By time we got out of the storm, there was a thick layer of sand inside the motorhome. We were glad to get home!