Living on the Road
with Jim and Gayle
June, 2011

Much of this month was spent stressing over my 401K Rollover mess which was finally settled after 50 days of worry.

The other part was focused on replacing the failed refrigerator.

In order to get the old refrigerator out of the coach, Jim had to disassemble it.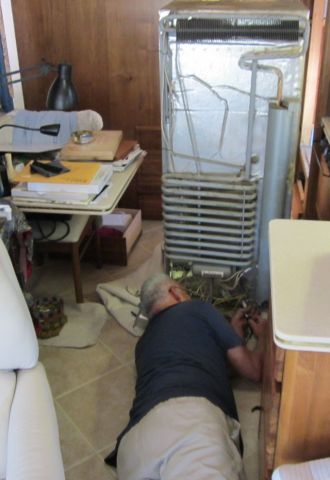 Dead Frig.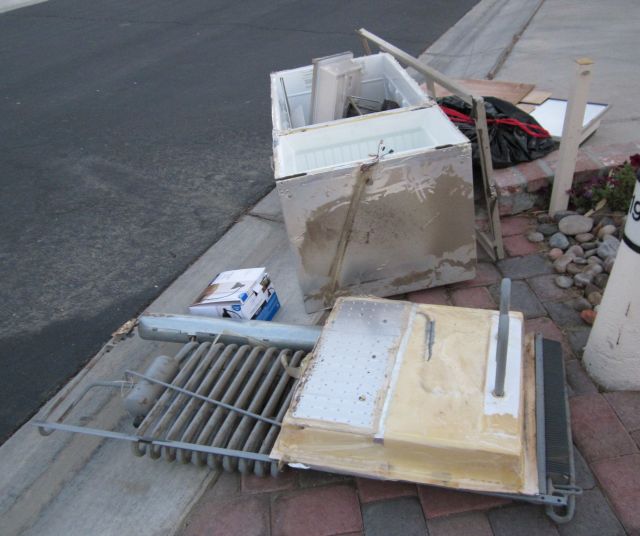 We decided to replace the RV frig with a domestic refrigerator. This was motivated by the cost (an RV frig costs over 4 times what a domestic refrigerator costs) and by safety (a lot of RV fires are caused by faulty RV frigs).

Jim had to modify the space where the new refrigerator had to be mounted.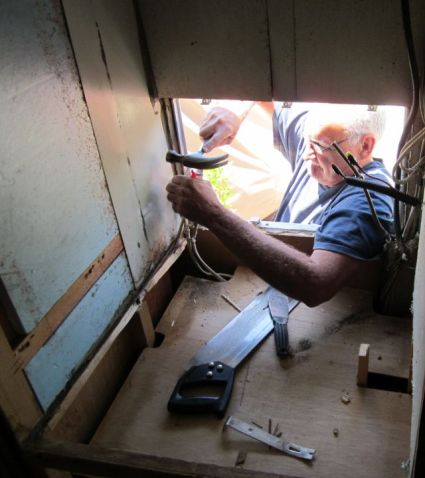 The new refrigerator looks really nice!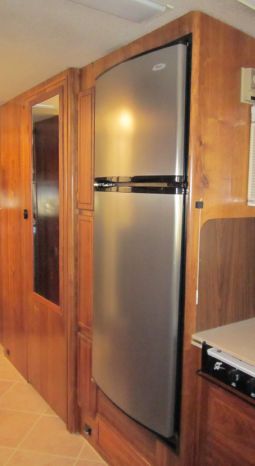 Unfortunately, after deciding to replace the refrigerator with a domestic refrigerator, Jim decided that the inverter (converts batteries' DC power to AC power; necessary when we are not plugged in to power) needed to be replaced with a newer model that would produce what it known as a "true sine wave".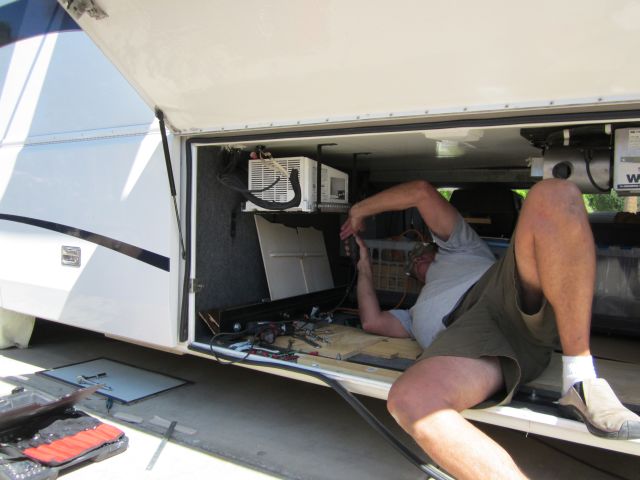 We were still in the park when the palm trees were trimmed. It was 105 degrees the day they did our street. No wonder there were only six occupied motorhomes!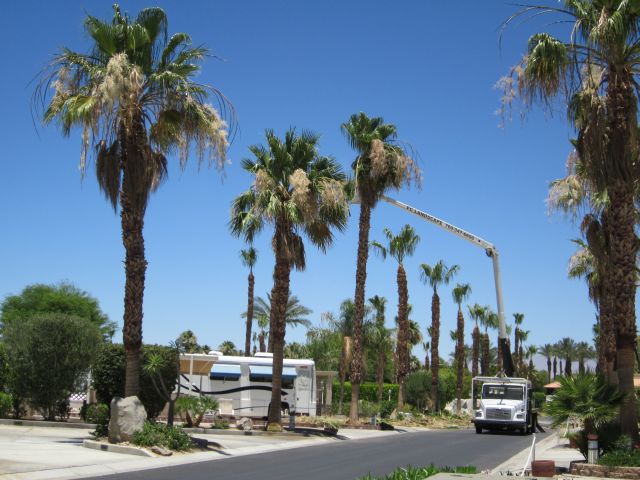 All the debris from the palm trees. They were very efficient in trimming and cleaning up.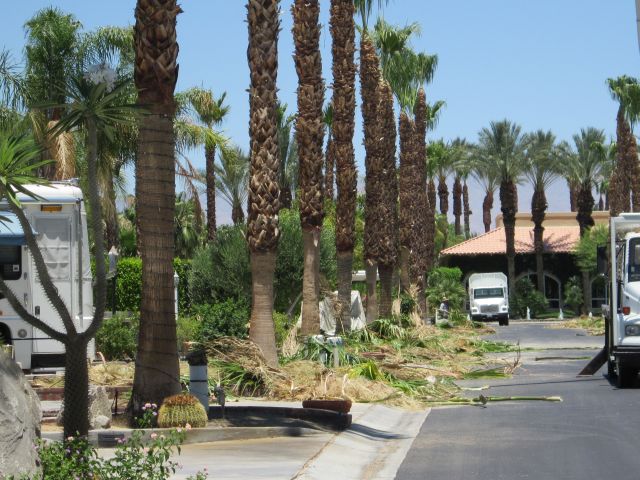 Many of the cactus have been in bloom while we've been delayed here. The blooms open in the early morning and are dried up by evening.