Living on the Road
with Jim and Gayle
January, 2011

We co-hosted the annual New Year's Eve block party. About 60 people came. We celebrated "midnight" with New York.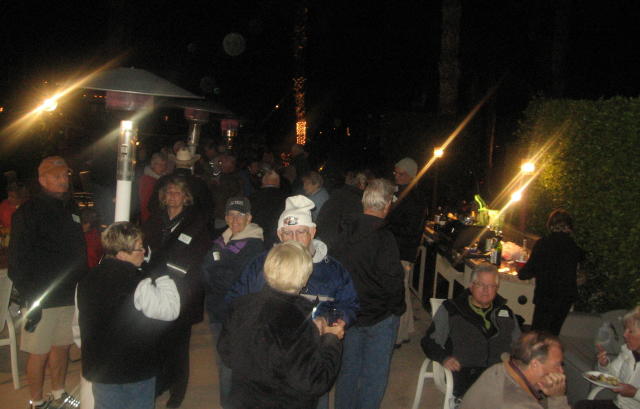 Don and I won two bronze medals playing mixed doubles (one in age play; one in skill play) at the Catalina Spa and Resort pickleball tournament.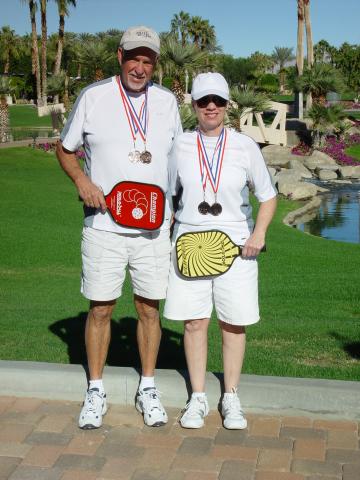 Jessie and I won a silver medal at the Mission Hills pickleball tournament. She is 80 years young. An inspiration for all of us!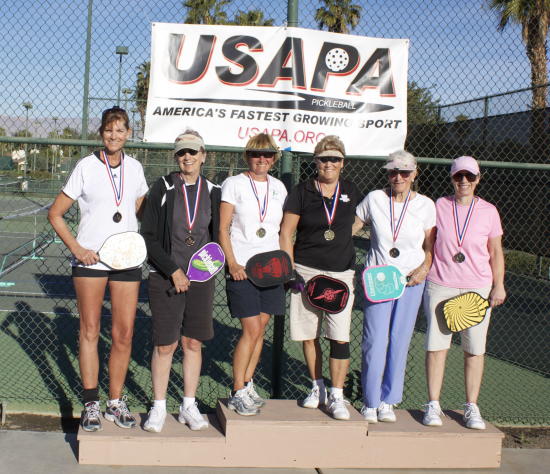 Our golf cart dogs.