Living on the Road
with Jim and Gayle
November, 2010

We finally built an "Outdoor Kitchen" on our Indio lot. It is actually just a long counter with a sink and under-the-counter refrigerator. We hired a young guy, David, in our park to do the bulk of the work. Jim did the wiring, plumbing, cleanup, and installation of the doors and the shelf for the microwave. He hung the sun shades on the awning support posts (installed a couple of years ago).

David was fast! He started work at 11:30am on a Wednesday and finished at 9:30am that Saturday (23 man hours)!

The counter is built with metal studs.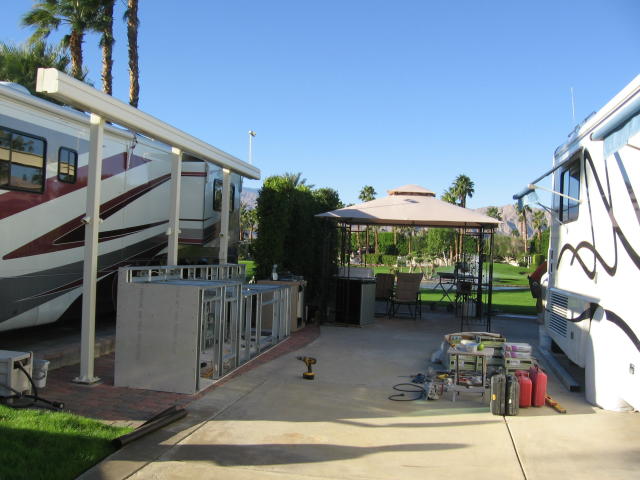 The walls are concrete backer board.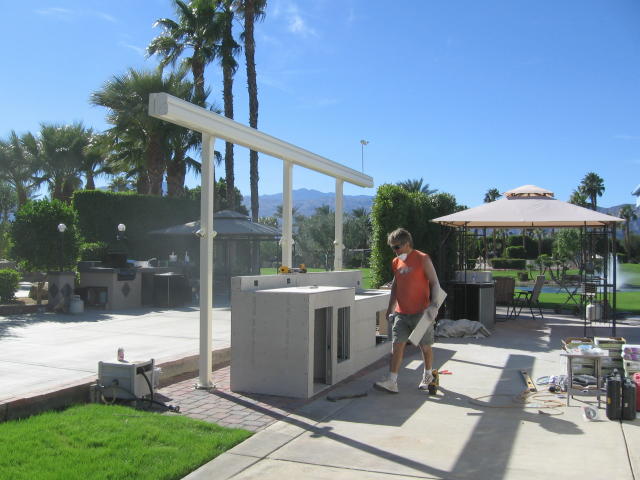 The exterior is tile.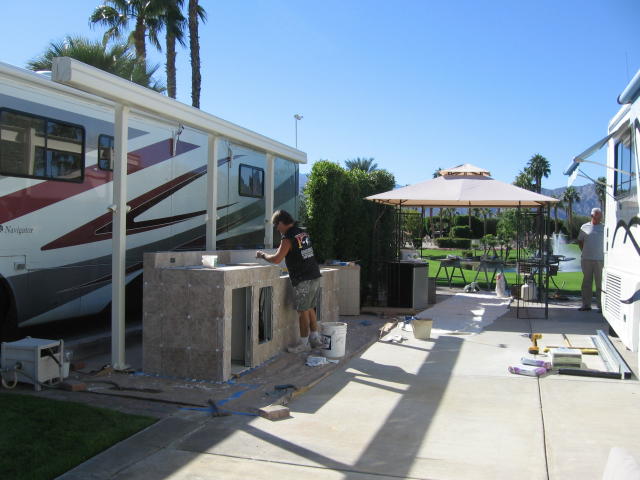 While David grouted the tile, Jim wiped off the excess grout.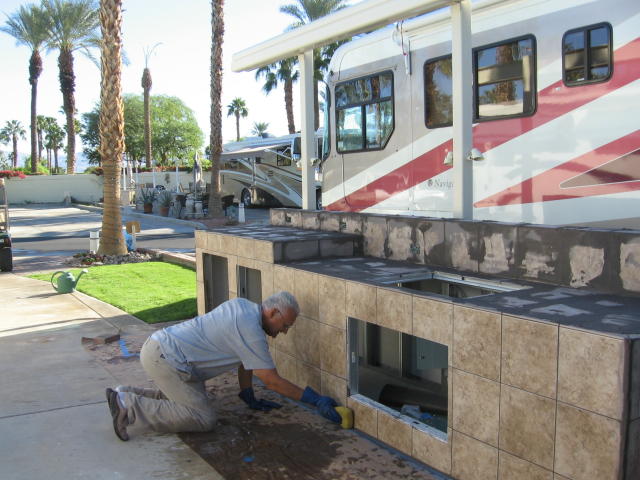 The finished outdoor kitchen.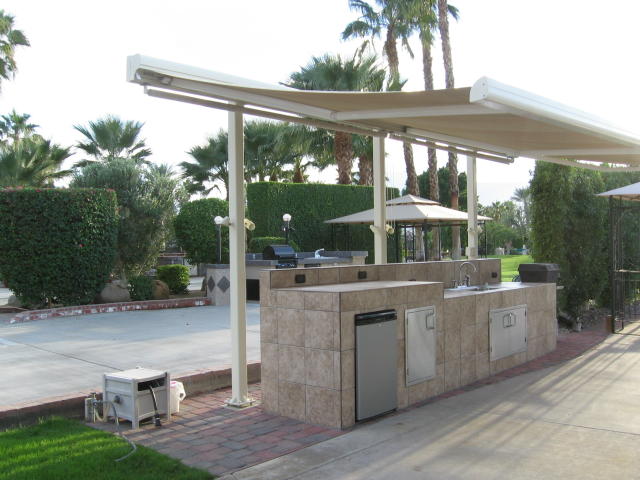 The microwave fits inside the counter on a slide out shelf.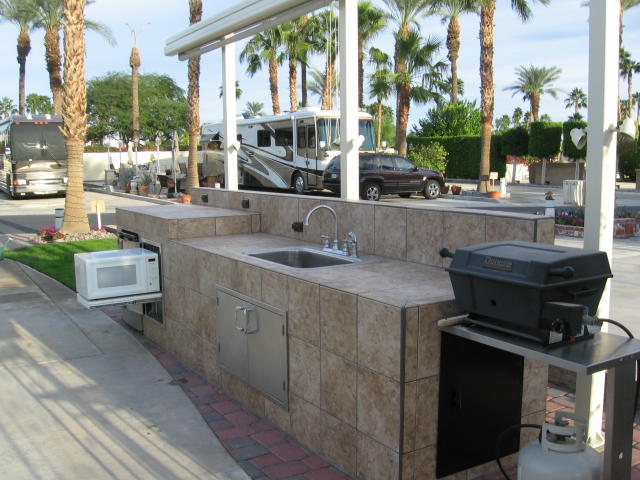 The inaugural meal for the outdoor kitchen was Thanksgiving dinner. I bought an electric roaster oven. Never having used one, I wasn't sure how long to cook the turkey and the directions said to not remove the lid until the desired cooking time had elapsed. I timed it according to the directions. I was worried it might now be done, but when we lifted the lid it was quite done (but still moist and tasty).