Living on the Road
with Jim and Gayle
February, 2010

We enjoyed a two country music evenings. The Flying J Wranglers put on a chuckwagon dinner and then a country music concert. Kenney Hess, a country music singer from Canada, also put on a good concert one evening.



The Super Bowl was celebrated with a golfcart tailgate party and a chili cookoff contest.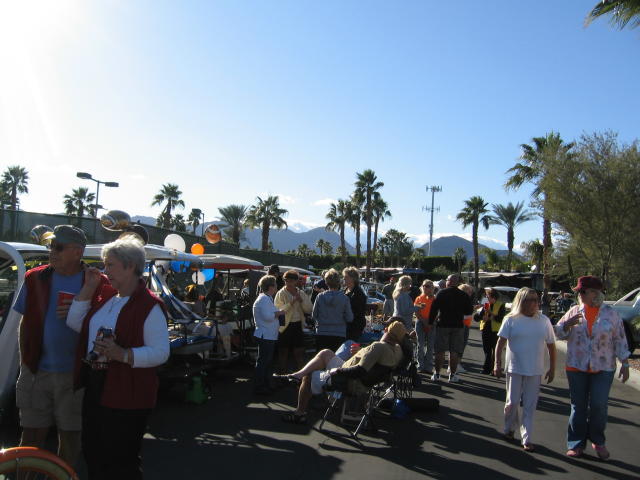 Pickleball continues to be a large part of my life. I played in the Palm Desert International Sports Festival this month.

"Big" Steve was my mixed doubles partner. I enjoyed getting to know him and the people in his resort where we practiced. I let my nerves get the better of me and we didn't do well in the tournament.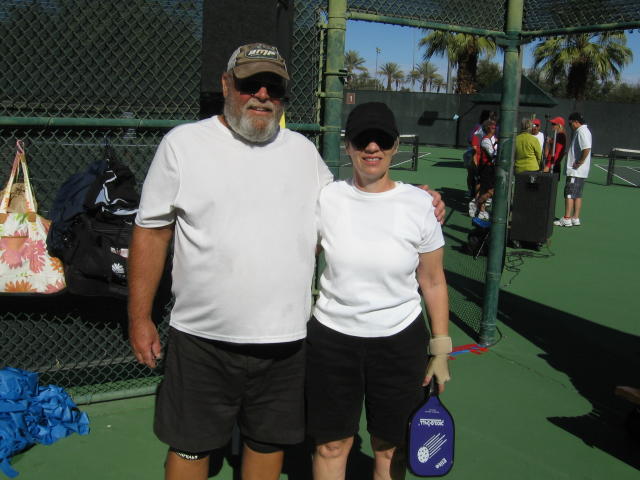 Nancy, a lady I met playing pickleball in Richland this fall, was my woman's doubles partner. She and I won a bronze medal.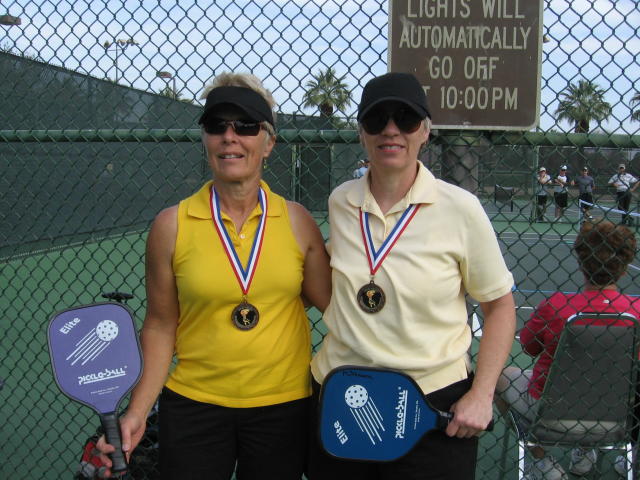 For my birthday, Jim bought and installed a new kitchen faucet. The area behind the sink was always wet and a mess. This faucet turns on and off when you touch the faucet, keeping our wet hands from tracking water on to the back counter.