Living on the Road
with Jim and Gayle
September, 2008
While administering antibiotics to Regan to clear up her ear infection, we visited friends at StoneRidge RV Park in Blanchard, Idaho. This is a beautiful area in northern Idaho.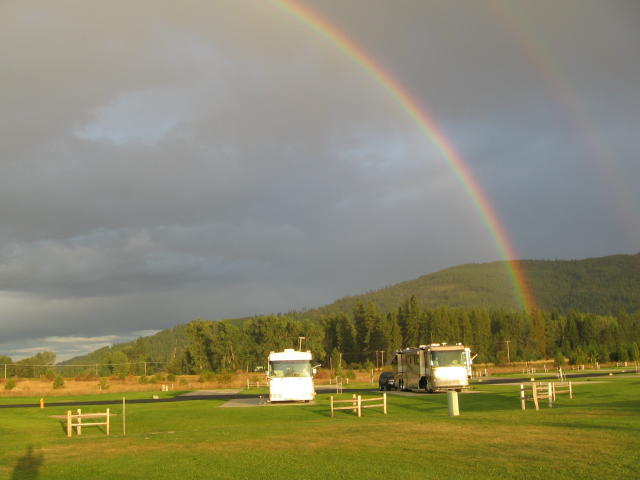 While I golfed, Jim went to "Blanchard Days". The highlight of this little town festival was the lawn mower races.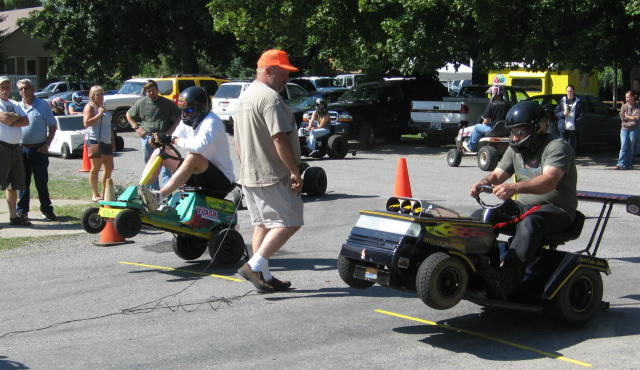 We then traveled to the Stone Rose Fossil site in Republic, WA. This is an old lake bed where, for a small fee, you can hunt for fossils in the shale rock. Jim mostly enjoyed deconstructing the mountain site, moving tons of rock.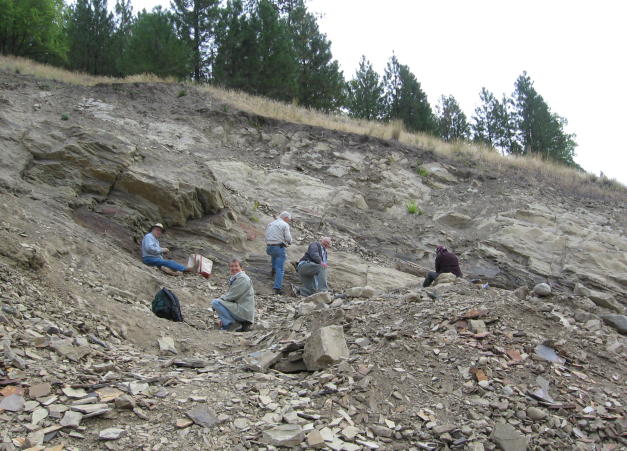 At the end of the day, you have to take your finds to the interpretive center where they can keep any unique fossils that they want (we found a very small fossilized pine cone that they kept). Each of us could keep three fossils of our choice.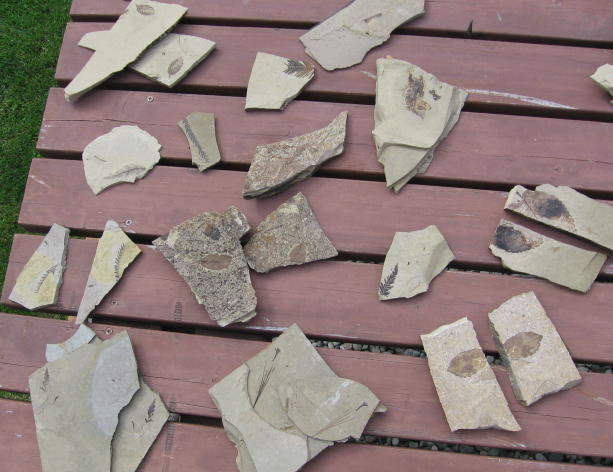 Now it was time to continue trying to resolve Regan's ear infection. A CT scan showed that the bone that surrounds the right middle ear (the boulla) was totally gone and that the end of the ear canal was also abnormal.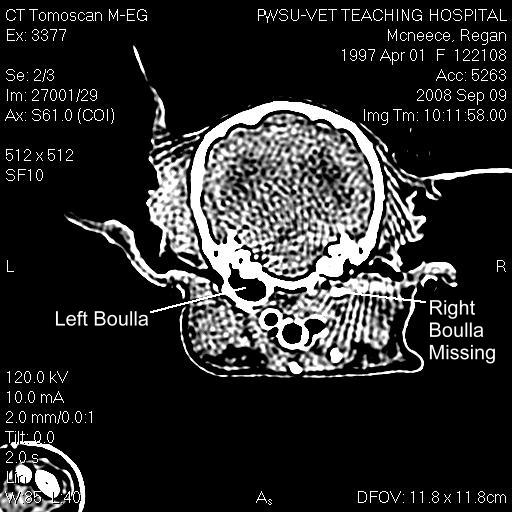 She was scheduled for a "Total Ear Canal Ablation and Bulla Osteotomy" (teca-bo). Actually, since the bone around the middle ear was missing, it was an even more major surgery as not even the middle ear would remain.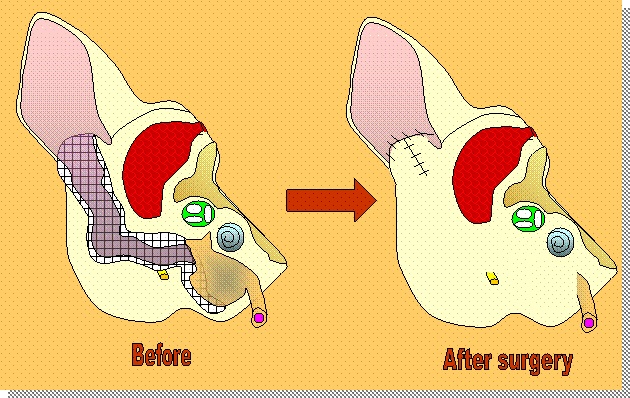 The surgery went well and Regan's recovery is amazing. As serious as this surgery is, with all sorts of potential risks, especially to the eyes, due to the location of the nerves in this area, she is not having any side effects and the surgery site is healing nicely. She is now back with my Mom and life for our dogs, has returned to normal.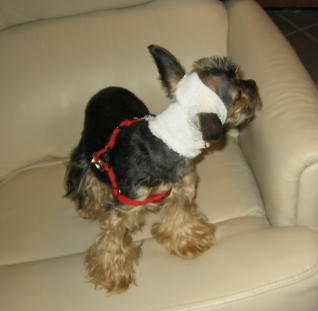 We are now in Desert Aire for our annual salmon fishing. To date, we are fishing, but not CATCHING!