Living on the Road
with Jim and Gayle
October, 2008
This month, we fished for King (Chinook) salmon on the Columbia River in Washington. We had an amazing season, catching more salmon (47) than we have ever caught. In fact, we caught so many salmon that towards the end of the season, we were simply doing catch and release as we ran out of freezer space. Unlike other years, about half of the fish we caught were fresh eating fish. Usually they need to be smoked because by time they are up here, where they spawn, their meat has turned soft and lost color.

This is one of my larger fish: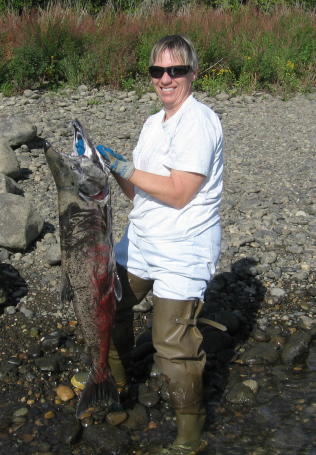 This is one of Jim's larger salmon: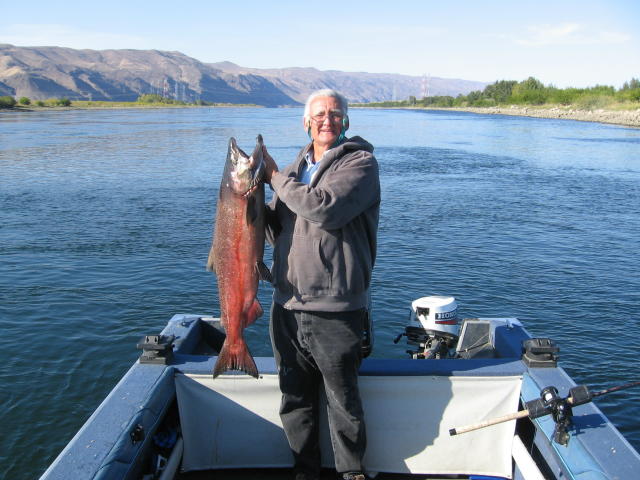 This year, we caught the biggest salmon we have ever caught. It weighed somewhere in the 50 pound range. We opted to let it go, so we weren't able to get an accurate weight nor a good picture. That's Jim's hand on the fish to give you some idea of its size.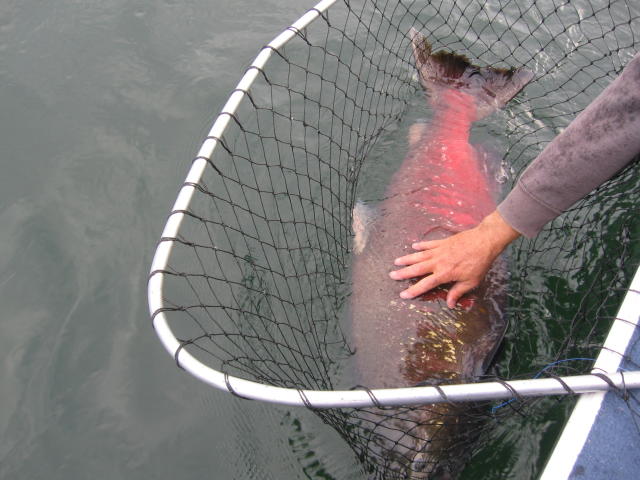 We started fishing before or at sunrise every day.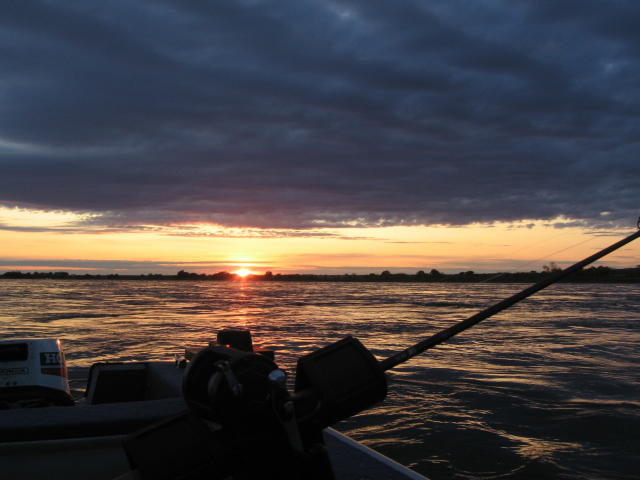 It was cold on the river so I dressed warmly!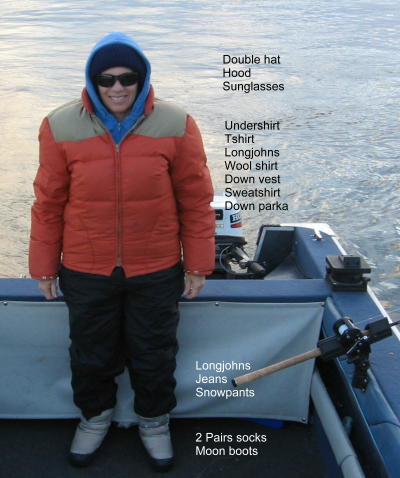 When we took salmon to my Mom at the end of the season, we got to see Regan.