Living on the Road
with Jim and Gayle
November, 2008

We are now back in Indio for the winter. It is good to be back. The weather has been wonderful.

I've been playing pickleball and golf and going to morning exercise. Jim has started going to water aerobics three times a week and finds he enjoys it.

In addition to all of Jim's various projects, he helped to install sound dampening panels in the resort's clubhouse.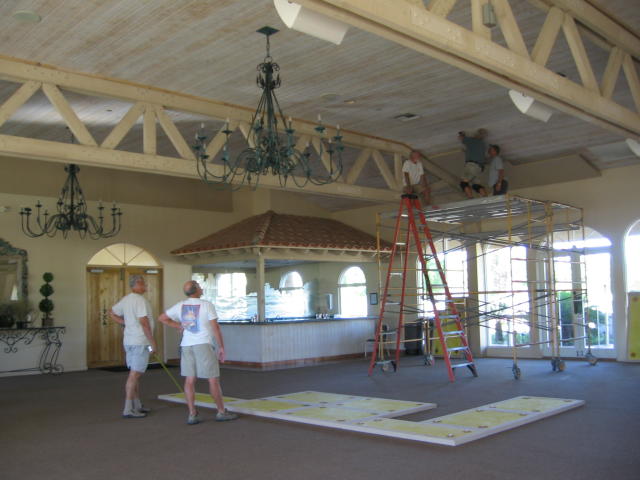 We decided to replace our front TV. It had developed a permanent red "sunrise" and quite often refused to turn off (rather annoying when we wanted to go to bed). Additionally, it would need a converter box in order to get TV via the antennae come February. This turned out to be a bigger job than we expected as we could not find a "tube" TV that would fit in the existing hole. We therefore ended buying a flat panel TV.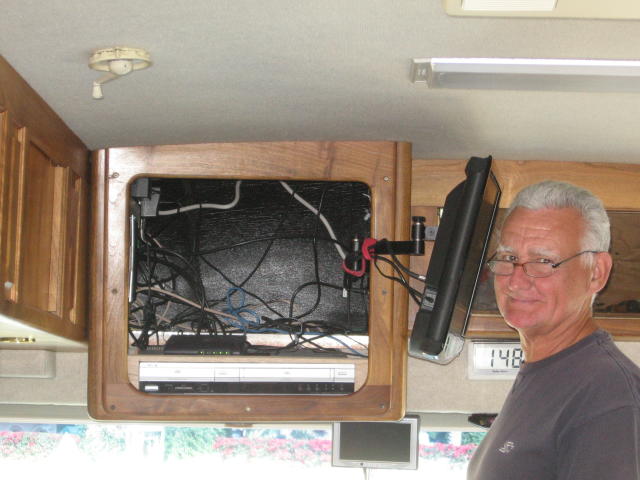 Jim was able to move the electronics out of the front cabinet into the TV cabinet. He then remodeled the front cabinet.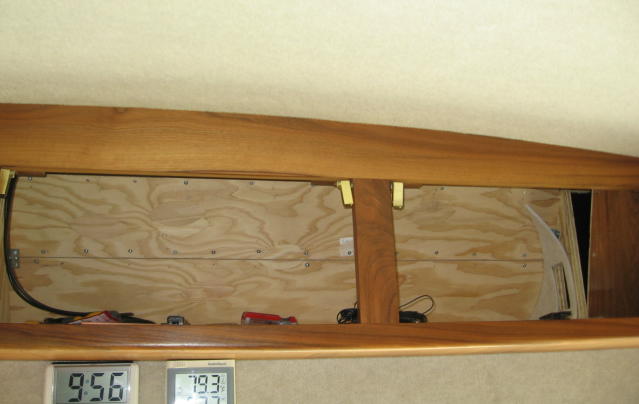 We have a new gazebo! It is the same model as the one we used to have because we couldn't find one we liked any better at a reasonable price. In hopes of preventing the wind from destroying it, Jim reinforced the crossmembers with rebar.