Living on the Road
with Jim and Gayle
March, 2008
March is always a fun month in Indio. For some reason, this year, we had Mardi Gras in March (a little late, but still fun). The day started with a parade. This was the winning entry.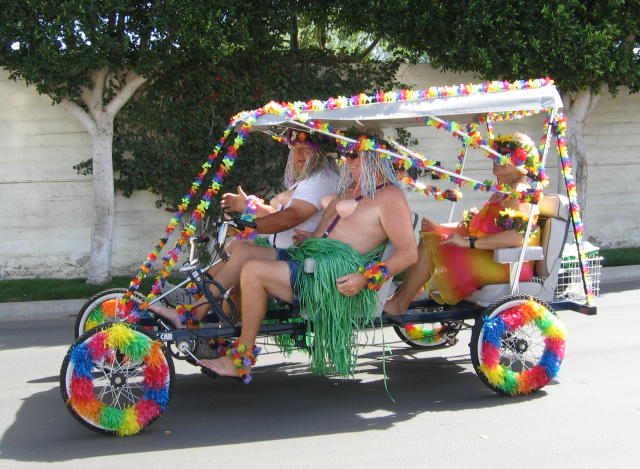 Jim and I were just spectators.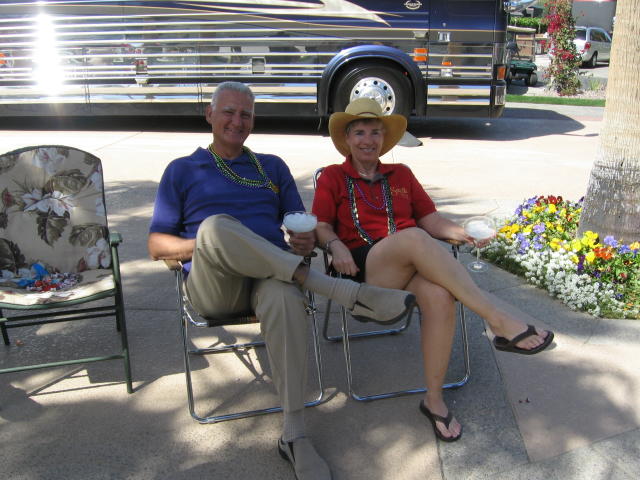 Following the parade, we had a "Cajun" lunch in the clubhouse: red beans and rice, gumbo, fried chicken, cole slaw, and bread pudding.

I flew to Seattle for most of a week to visit my Mom. It was her birthday. My sister, Lynne, flew in from Denver. We had a very nice visit (no pictures, however).

I hosted an Easter dinner.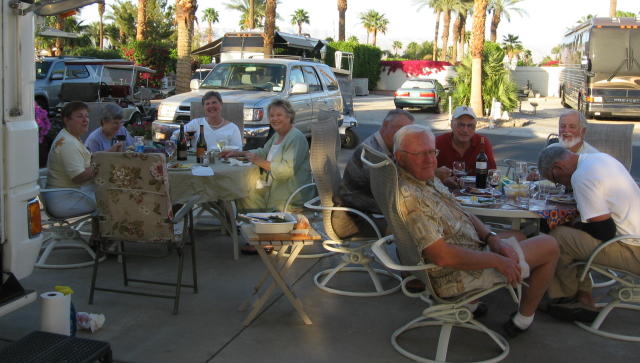 Jim continues to enjoy his black and white photography. He's acquiring a lot of stuff!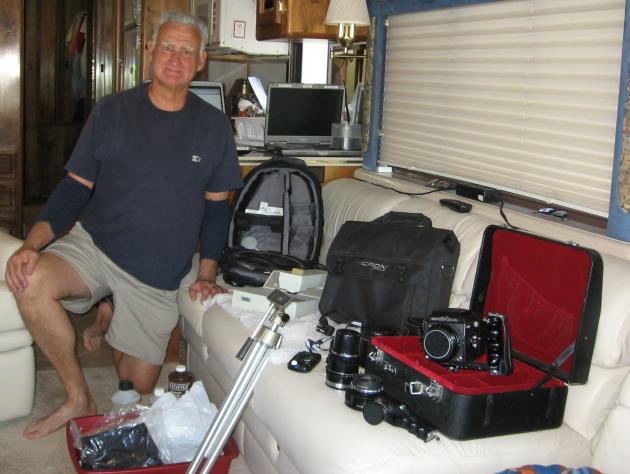 Pickleball continues to be fun exercise. As you can see, it is played on a half tennis court with hard paddles and a wiffle ball.