Living on the Road
with Jim and Gayle
January, 2008
Jim decided he wanted to do more work on the lot this year. His ultimate goal is to put up an awning for shade in the middle of the lot. To accomplish that, a lot of intermediate work had to be done. Part of the side yard grass had to be replaced with pavers. As long as he was doing that, it made sense to replace the front bricks that he put in a couple of years ago with pavers that match. And, since, typically, this area is used for an outside kitchen, it made sense to plumb and wire for this possibility.

Jim had to dig down to made a connection into the sewer.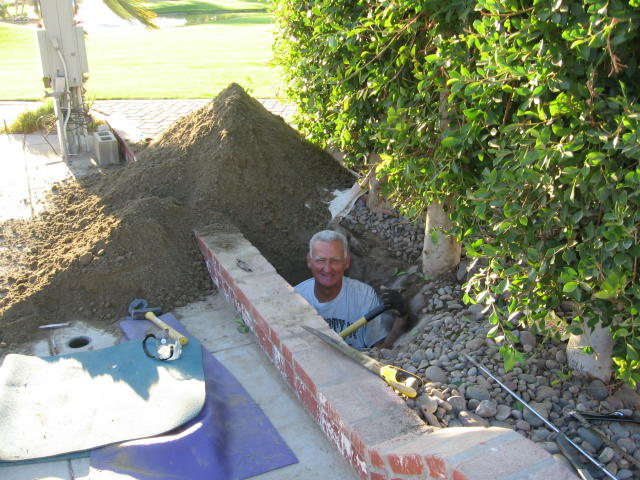 We were able to hire a young man to dig up the sod and haul away the sod, the cement border and the lamp posts.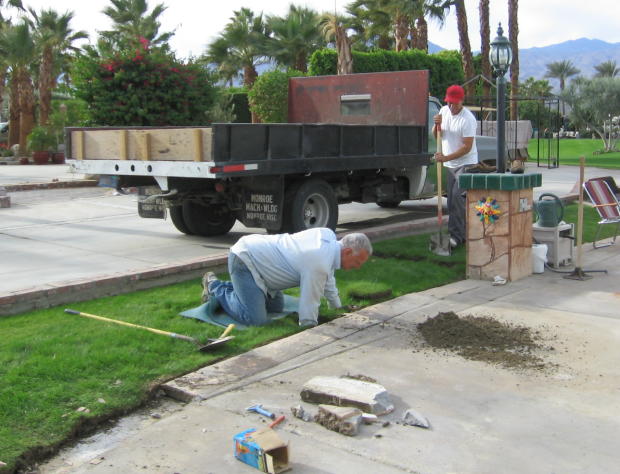 Here's the lot as it was being "demolished".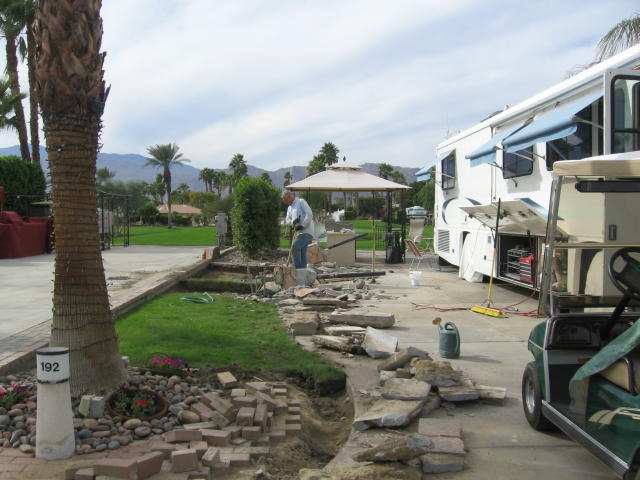 The pavers are all done and what we laughingly call the "poor man's" entertainment center is in-place (refrigerator and two stainless-steel tables). We've bought the awning for the patio area (long, tan object laying on the ground). We are now waiting for the support columns for the awning to be fabricated (the columns will go where the orange buckets are).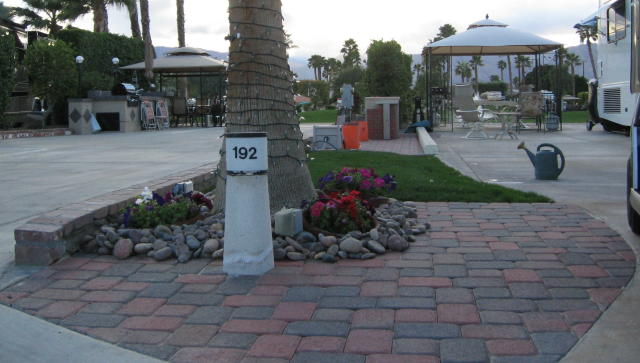 I continue to enjoy beading. Here are some (most) of the pieces that I've made.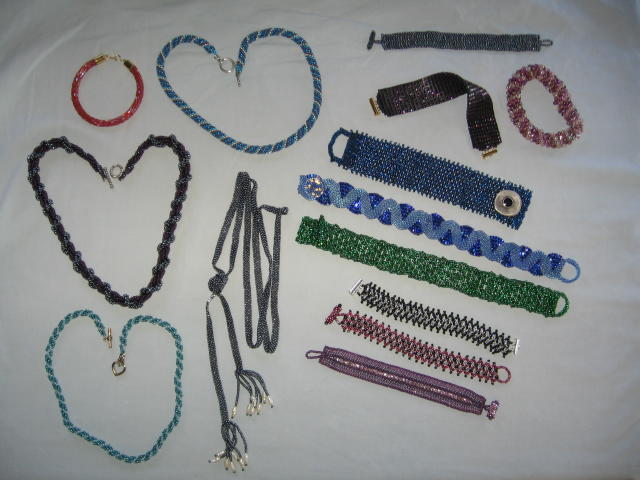 Our Foretravel friends, George and Barbara and Dudley and Rexine, from Lousiana, visited us for four days (they came in their Foretravels). We thoroughly enjoyed their visit.