Living on the Road
with Jim and Gayle
April, 2008
Nothing really noteworthy went on this month. We remained on our lot in Indio. I continued to bead and play pickleball. I did quite a bit more golfing as the rates have now gone down to a more reasonable amount.

Jim continues with his black and white film photography. He is really enjoying it. The dogs and I went with him on one of his picture taking excursions.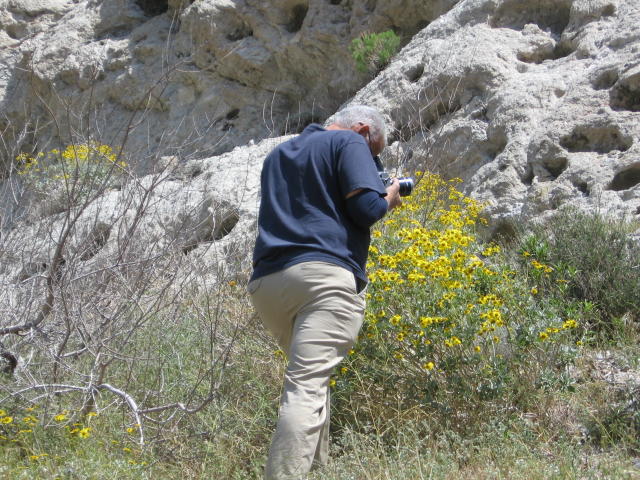 The awning over the lot is done (at least for this year). The wind sensor doesn't work but for now, Jim is just letting that go. We manually put it out (as shown) when we want shade and then manually put it in when we leave.