Living on the Road
with Jim and Gayle
November, 2007
At the end of the fishing season, we returned to Richland for a couple of days. Joan finished Puppet's coat, so now both she and Charm are quite stylish.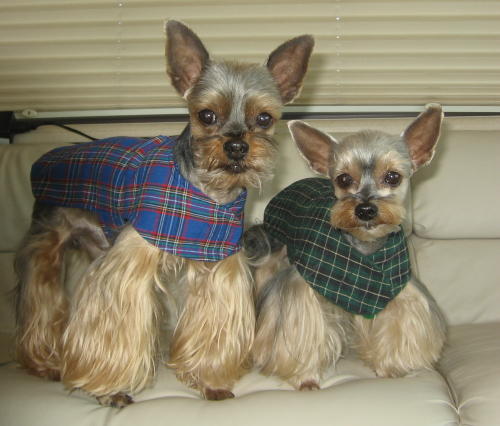 Leaving Richland, we spent several days in Seattle visiting my Mom. From there we went to Vancouver to visit our Foretravel/Mexico friends, Robin and Sharyl. We also saw Jim's two daughters.

We stopped in San Ramon, CA to visit our neighbors from Indio, Ron and Mary Ellen.

Once we made it to Indio, the work of settling in began. The lot and coach had to be cleaned. There were fireants in the bushes. I was bitten several times. This was my first experience with them. The bites festered and itched for days.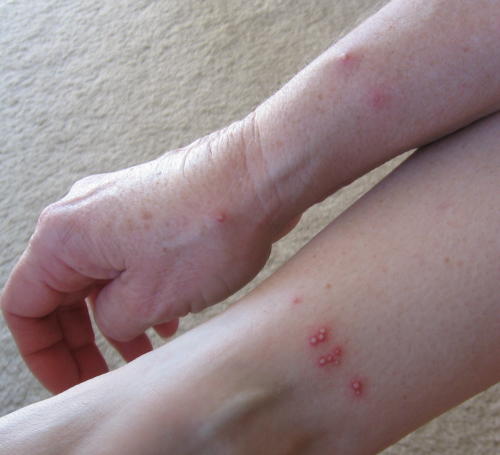 We have been unhappy with the coach decals ever since we had them replaced in 2003. One day, both us us decided it was time for them to go. The driver's side was still in great shape, but the passenger side which gets all of the sun was really faded and peeling. Jim found a tool that would take the decals off so it wasn't as big a job as we were afraid it would be.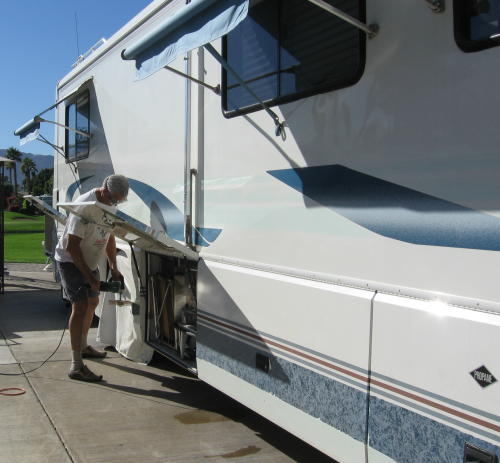 We left the big graphics on because they are in good condition. They help break up the white plus give us a starting idea of what we would like to eventually have painted on the coach. Unfortunately, the sun has driven the blue from the decals into the white gel coat so Jim has to work on buffing that out.