Living on the Road
with Jim and Gayle
March, 2007
Last month, I neglected put up pictures of our finished projects!

The pavers (back of lot) along with the gazebo.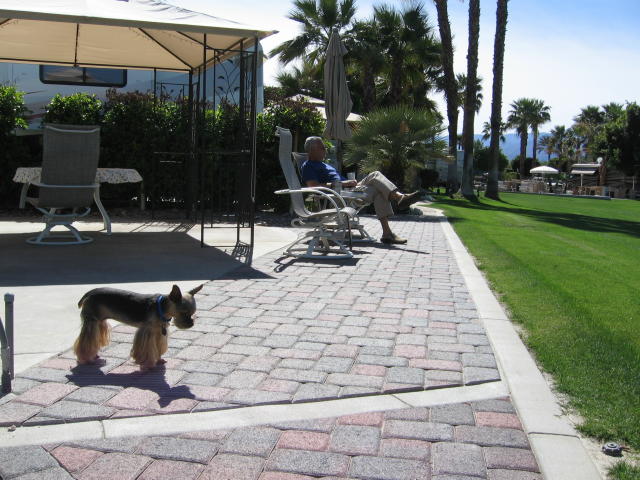 The refridgerator in its "box".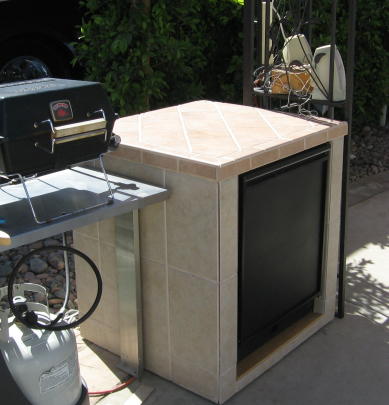 Jim changed out our front window blinds with new blinds (much easier to open and close).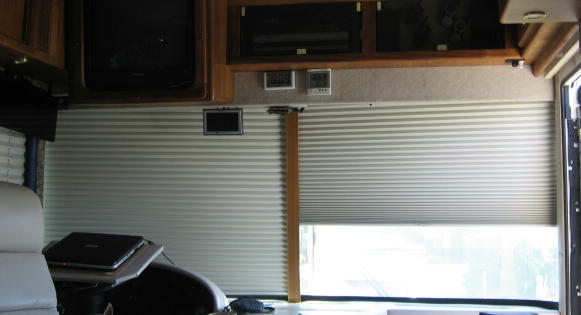 Parties, parties, parties!
I organized a "baked potato party" as a going away party for our friends Steve and Linda (picture by Steve). Because of high winds, we moved the party to the owner's lounge.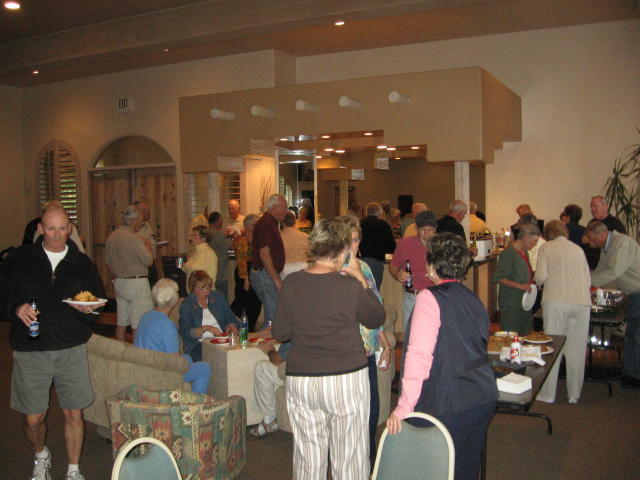 We had a fun time at the Mardi Gras party (picture by Mary Ellen).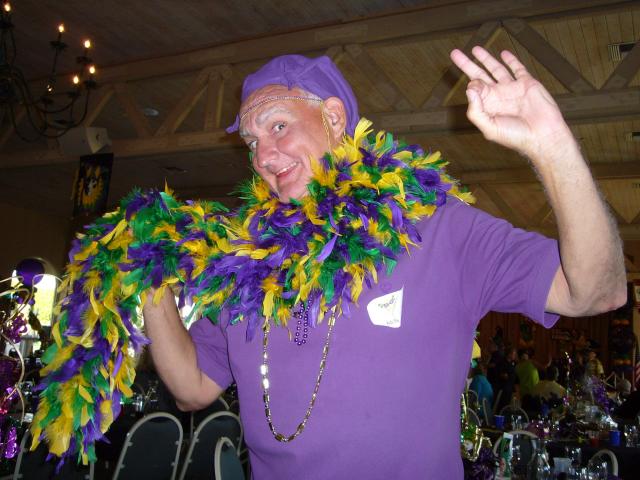 I've been taking line dancing classes and a beading class. Since I don't wear much jewelry, I made beaded collars for the Yorks.