Living on the Road
with Jim and Gayle
January, 2006
We celebrated New Year's Eve in Indio and then began our Mexico adventure. We overnighted in Casa Grande and Nogales, AZ. before heading to our first stop, San Carlos, Mexico. The road (Mex 15) to San Carlos is pretty good, though the pulloffs tended to have sharp drop offs and often there are no shoulders.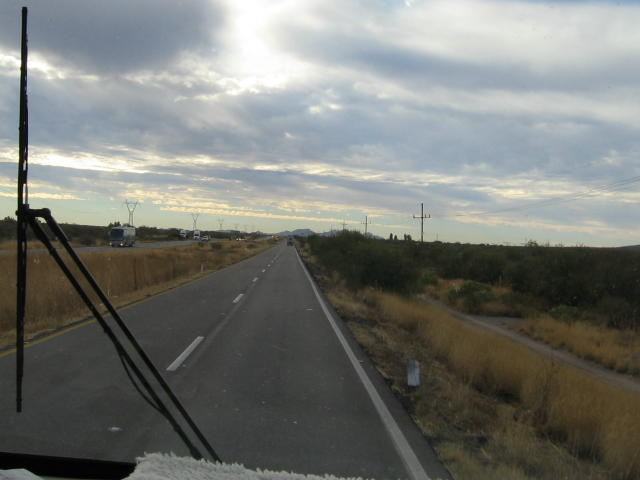 We stayed at Totanaka RV Park where we met up with our traveling companions, Robin and Sharyl.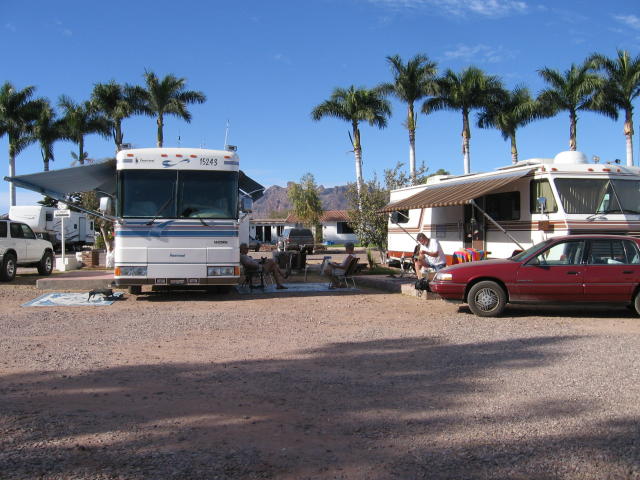 The Tetakawa (Goat's Teats) is the classic San Carlos picture.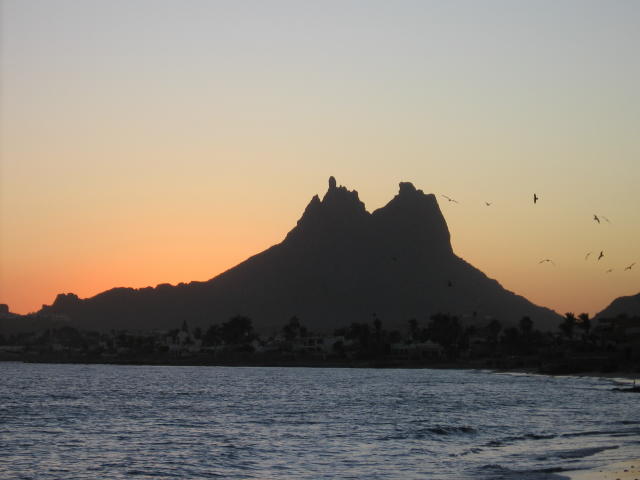 The Mex 15 highway to Las Glorias was about the same as it was to San Carlos. When we had to exit to a local road, it was two lanes, a bit narrower, and the shoulders non-existent.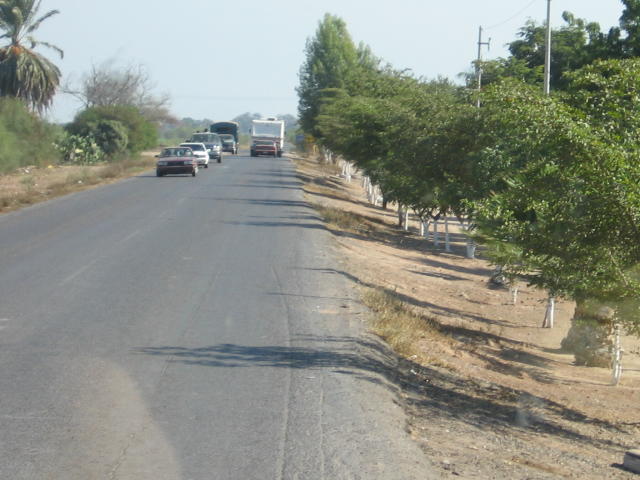 We stayed at Mr. Moro Hotel and RV Park which was right on the beach.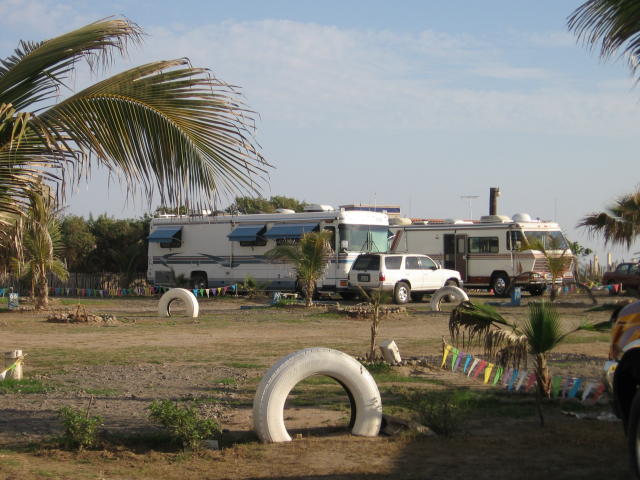 Sunset over the beach at Las Glorias.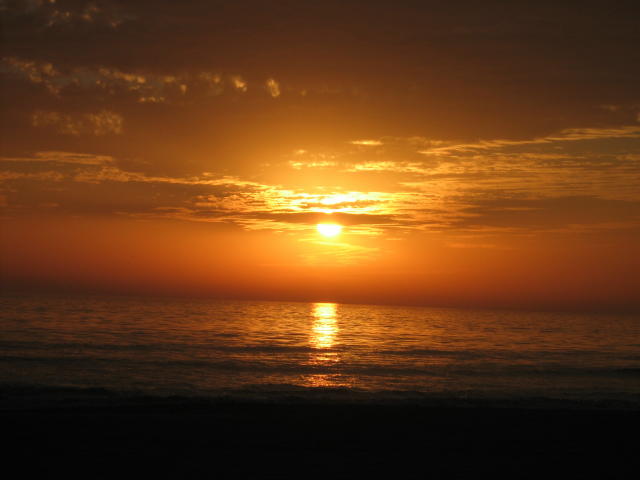 The Mex 15 highway to Celestino Gasca continued to be good. After turning onto the road to the park, we got a little concerned, but it ended up being fine.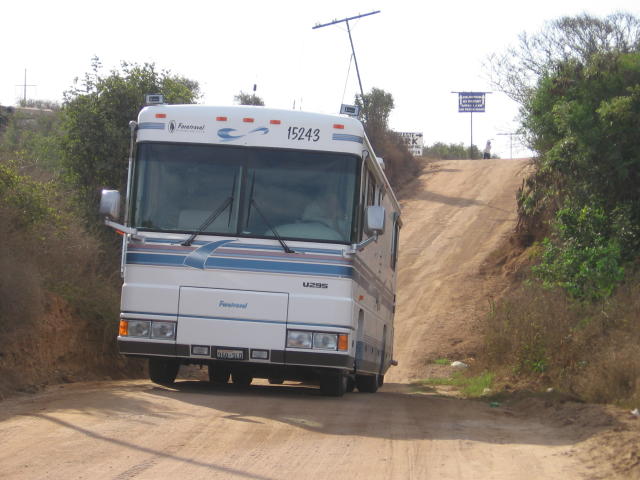 We stayed at Villa Celeste RV Park. We really enjoyed our stay and the young couple who owned the park.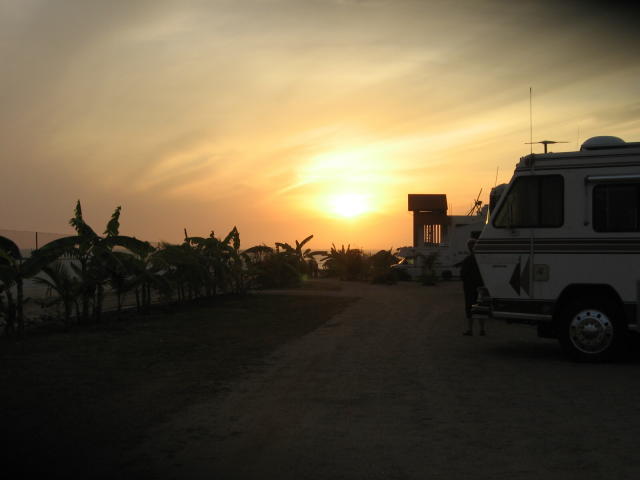 The crowded beach at Celestino Gasca.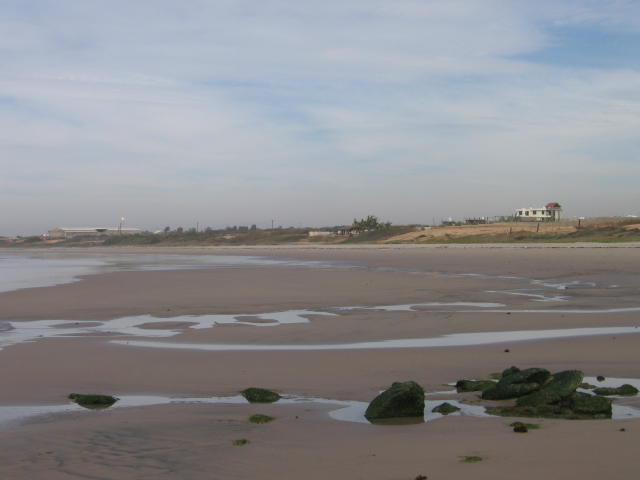 Mex 15 highway to Mazatlan was good. Since we had heard that the parks were full and that the one we had arranged to stay in was noisy and not well maintained, we parked on the road and Jim, Robin, and Sharyl scouted out a place while I stayed with the Yorks and the coaches.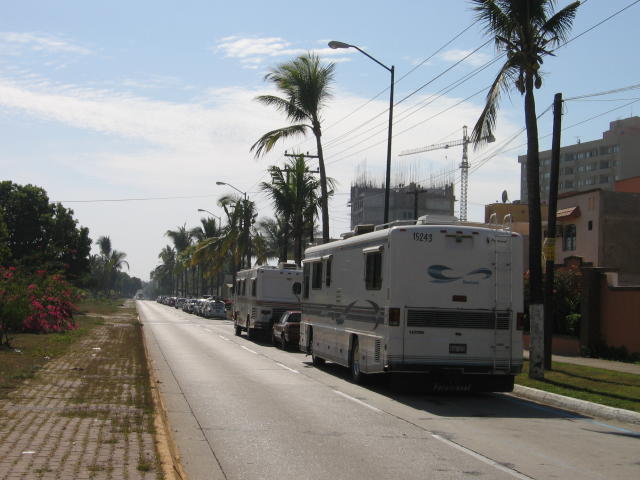 The park they found, Mar Rosa, was clean, secure, and right on the beach.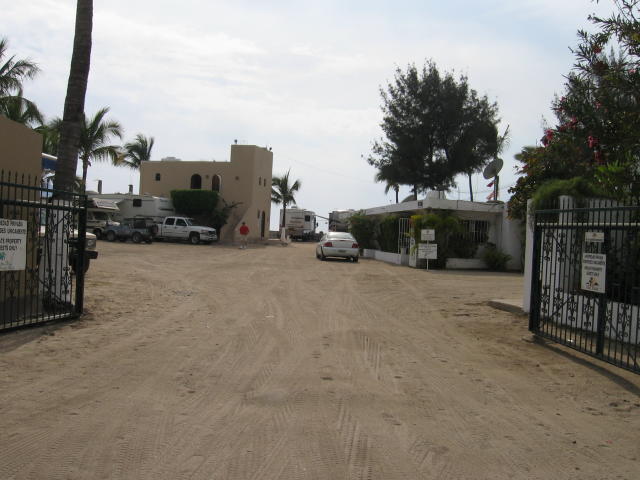 This beautiful monument, "Continuation of Life", typified Mazatlan to me. Beautiful things are built but not maintained so the town looks dirty and rundown. This monument probably hasn't been cleaned since it was made -- gobs of slime are dripping off of it into a slime covered pond.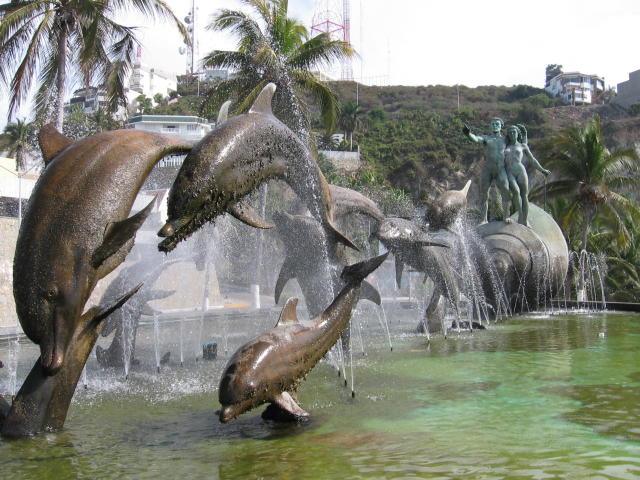 Puppet's chronic bladder infection flared up so we had to find a vet in Mazatlan. We were pleased with the diagnostic procedures and care (picture by Sharyl who went as our translator).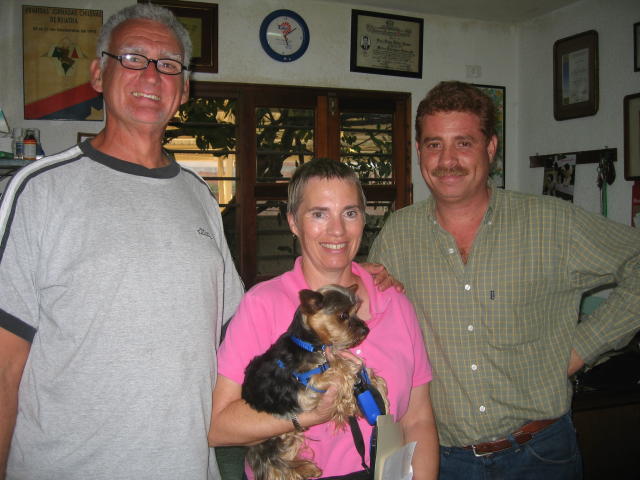 Our next destination was Teapecan. The toll road continued south of Mazatlan for 36 miles (long enough to charge us another $18). It is the newest section of the new road and is very nice but strangely enough, only two lanes. After the toll road, we were on the old roads but they were still good. We drove through the center of Escuinapa. The road into the campground was a mile long dirt road through a coconut grove.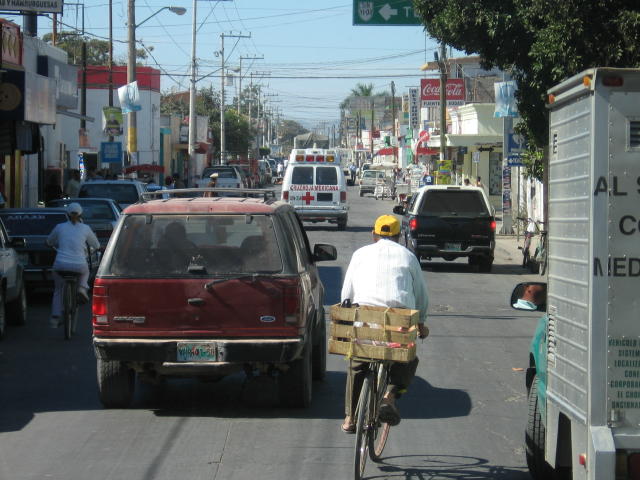 Like a lot of Mexico, the park we stayed in, Rancho Las Angeles, seemed to have seen better days. It was right on the beach.

<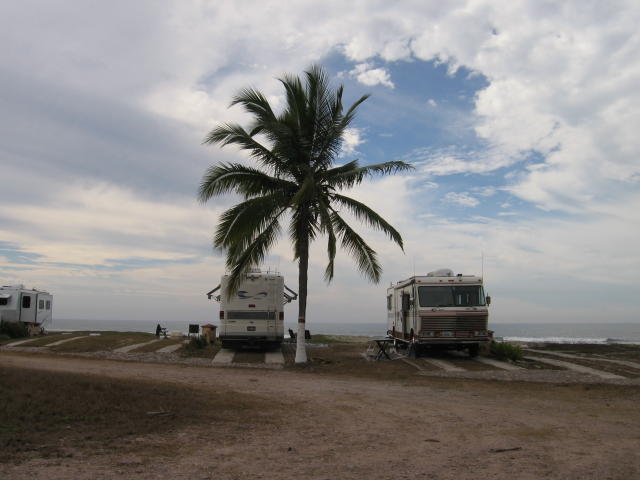 Teapecan is primarily a fishing village. It's big draw is for birders (like Sharyl). Here are the pangas bringing in shrimp (all quite small).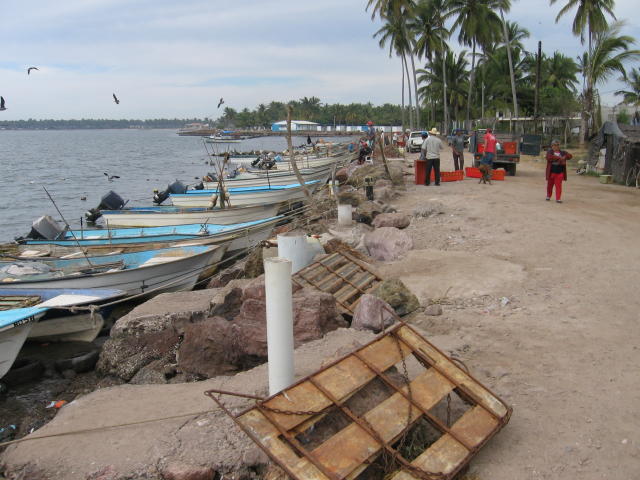 We traveled two lane roads, loaded with trucks, to San Blas/Santa Cruz. The final 20 miles of road were narrow and twisty--real white knuckles when you met a wide vehicle coming the other way. We were glad it was a short drive (154 miles) because the drivers were both stressed by the end of it.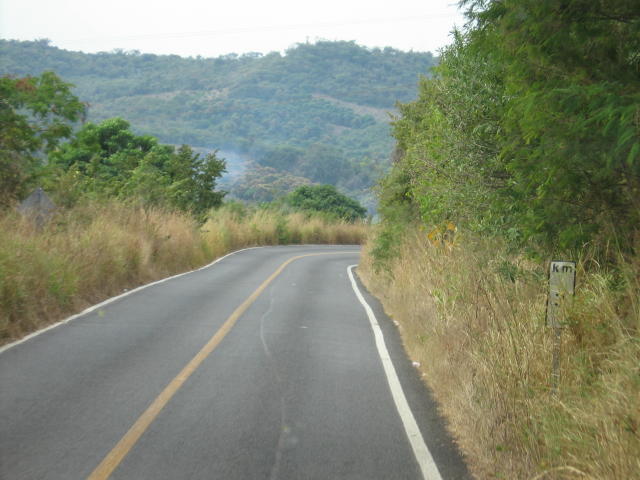 The RV park, Paraiso Miramar, is beautiful. We chose to camp in the caravan area where there were big sites and grass.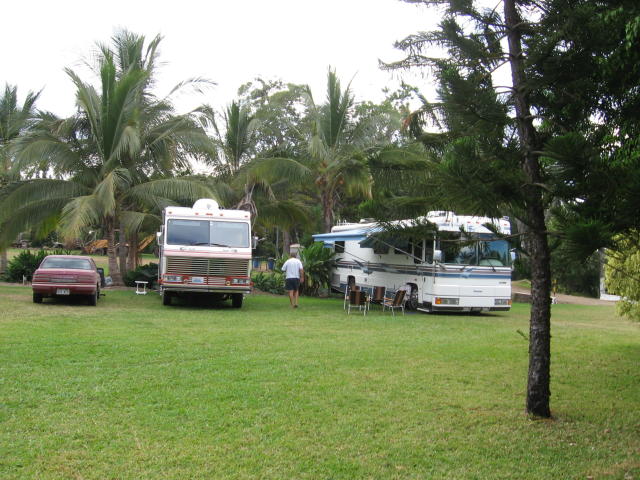 Although we crossed the Tropic of Cancer north of Mazatlan, this stop is the first one that has the tropical vegetation, humidity, and no-seeums that one associates with the tropics.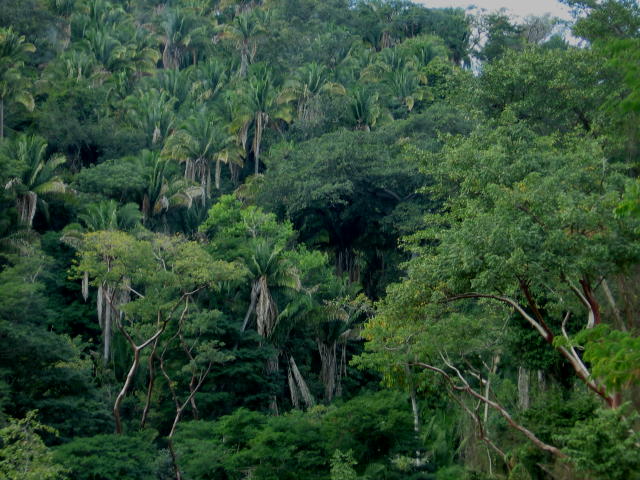 So far, these are the only bandidos we have encountered. The tolls to San Blas were about $181!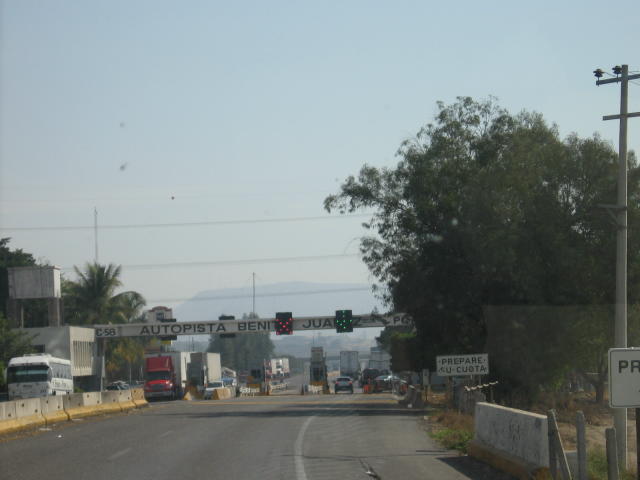 Food vendors are everywhere. They are on streets, in every other house (or so it seems), and at every tope (speed bumps--which are also everywhere).